When we think of Orlando, we can't help but think of the thrilling theme parks and their exciting rides. But there are so many to choose from, it's hard to know where to start! We're here to help you out with our top three favourite theme parks in Orlando and why they put a smile on their visitor's faces and our faces.
Walt Disney World, Florida
What a better place to start than Walt Disney World, Florida! This incredible resort will keep you busy and the kids entertained for hours, days even!  With the resort stretching near 40-square miles, featuring four theme parks and two water parks, this will be an ideal attraction to visit on your holiday to Orlando!
Step into a range of worlds from your favourite movies and meet their infamous characters at Hollywood Studios for an immersive experience. Be sure to check out the old, well-known rides as well as those that are new to the park just waiting to thrill guests. Feel as if you've become toy sized in Andy's Backyard with Woody, Buzz and friends in Toy Story Land. Let the movie's favourite dachshund take you on a ride while bending and twisting around the vibrantly coloured track of Slinky Dog Dash. As you swiftly make your way high and low around the track, take a moment to enjoy the panoramic views of park – they can't be missed. Be brave enough to take on the haunted Twilight Zone Tower of Terror! Walk into the mysterious Hollywood Tower Hotel and journey into the twilight zone revealing what happened on a gloomy night in 1939. Try not to scream with terror as you're strapped into an elevator-style lift and unexpectedly catapulted up and down the abandoned shaft. This is one for those who are looking for a fright!
This is the place where your children's dream could come true! Magic Kingdom, the park that needs to be visited, with more than 40 rides and attractions divided up between six themed lands for your enjoyment. Not to mention the iconic Cinderella's Castle as the centre piece, the ideal place for a great photo opportunity! Anchor away on a voyage back in time to when pirates commanded the seas on the Pirates of the Caribbean ride. Keep an eye out on your way for the one and only Captain Jack Sparrow as you sail past Dead Man's Cove.
Are we getting you excited to explore Orlando's theme parks yet? Look no further as here at Holiday Genie, we've teamed up with American Airlines and British Airways to give you the opportunity of winning a holiday to Orlando including flights, accommodation, car hire, theme park tickets and even a $200 Simon's Shopping voucher. All you need to do is get the kids to bring out their creativity by building their ultimate theme park. This can be made using anything from straws, building blocks to even a drawing. Enter HERE now.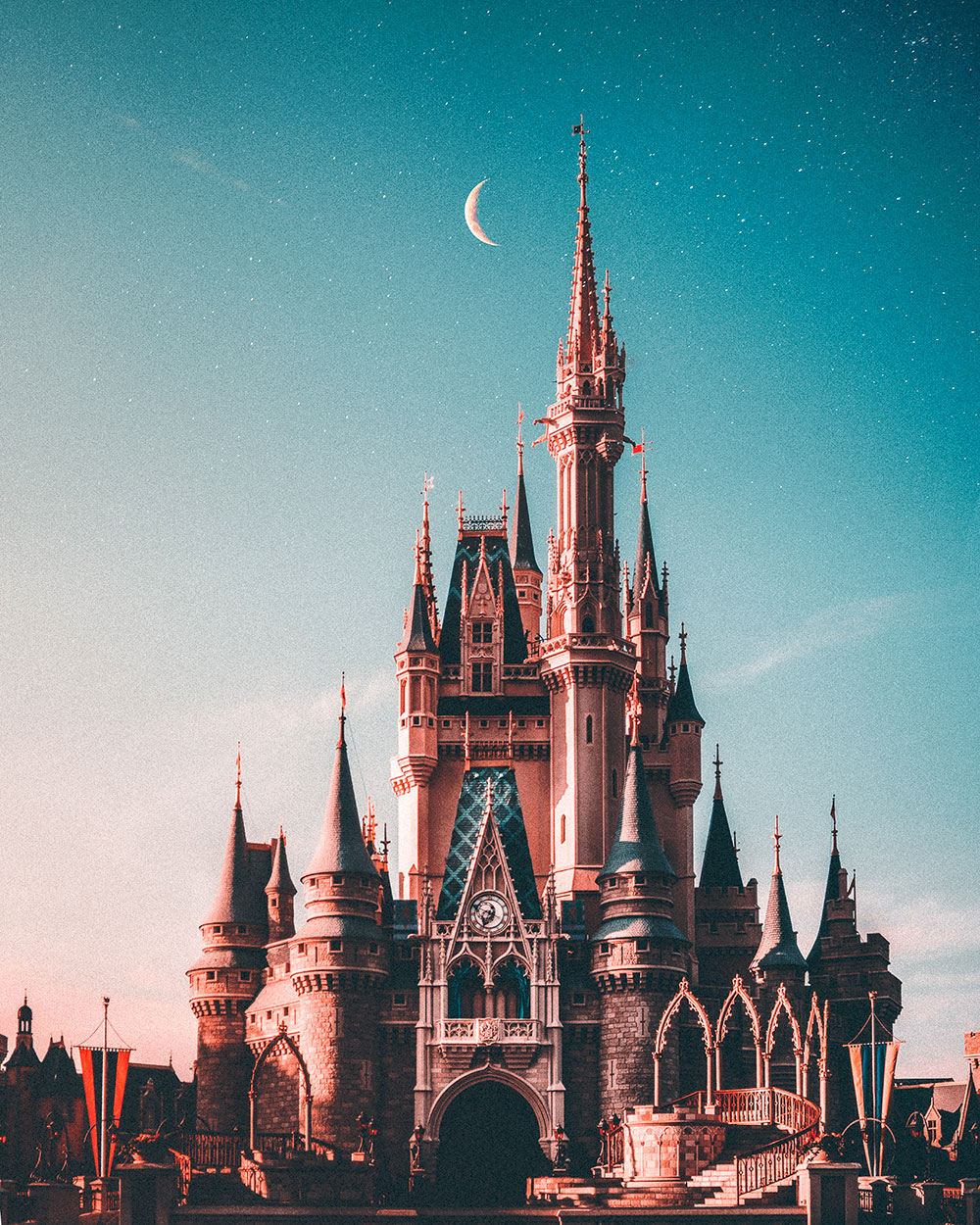 Universal
Become fully immersed in the wonderful worlds of your favourite movie and TV characters or get wet in the water park at Universal Orlando Resort™. Get ready for the adventure of your life as you escape from the villains, defend the earth and dodge a fire breathing dragon. Not to mention seeing your much-loved animated characters come to life!
We can't talk about Universal and not mention the hugely popular Wizarding World of Harry Potter attraction. Combining two lands into one gripping experience, you'll be able to step into the shops in Diagon Alley and witness a wand choose their wizard at Ollivander's Wand Shop. Be sure to enter inside Gringotts Bank located just under the looming dragon. Journey through the bank's grand marble lobby and watch as the goblins are hard at work before taking on the mind-blowing ride. Head over to the second land, Hogsmeade, located in Universal's Islands of Adventure, by hopping aboard the Hogwarts Express with a park-to-park admission ticket. Walk along platform 9¾™ and step into a train journey like no other as you come across various characters along the way.
Check out Universal's Volcano Bay featuring the volcano towering over the park and its sunny beach. Filled with exciting waterslides and waterfalls, this park will be sure to give you hours of fun helping you cool off in the sun. Be prepared to get drenched on the Krakatau™ Aqua Coaster inside the four person canoes. Travel through the mist taking on the twists and turns within the volcano before appearing and making a plunge through the waterfall. Spend some time relaxing on Waturi Beach with an incredible view of Krakatau™ and its waterfalls. Cool off in the lagoon or sit and sunbathe alongside the locals taking in the surroundings for a chilled afternoon.
Gatorland
Looking for something a bit different to your traditional theme parks and waterparks? Head over to Gatorland and get up close to alligators of all sizes from babies known as grunts to the 14-foot ones. Explore the aviary, visit the petting zoo or have a go on the Screamin' Gator Zip Line and so much more at the park. The options are endless here; Gatorland is definitely worth a visit while in Orlando!
The park is home to over 2,000 American Alligators in the 110-acre theme park. Be sure to visit the extremely rare, giant white alligators at the White Gator Swamp. This is home to brothers Ferris Zombi and Trezo Je who are 2 of only 12 very rare leucistic alligators. Don't miss the Baby Gator Marsh filled with over 60 of the park's smallest alligators as well as the year's hatchlings until they are older than 18 months and moved to one of the other outdoor pools for the next hatchlings.
Get involved in some of the amazing experiences Gatorland offers visitors to make their experience extra special. Be brave enough to have a go on the jaw dropping Screamin' Gator Zip Line. The journey will take you 1,200 feet high giving breathtaking views from above the treetops as well as gliding over numerous alligators below! Get up close and personal with an alligator with the Meet-A-Gator experience. Located within the Legend of the Swamp arena, immediately after the show, is an opportunity of a lifetime. Dare to take the stage with a 6-8 foot alligator and help the keepers demonstrate the survival features of the creature. This is an incredible experience that's not to be tried at home!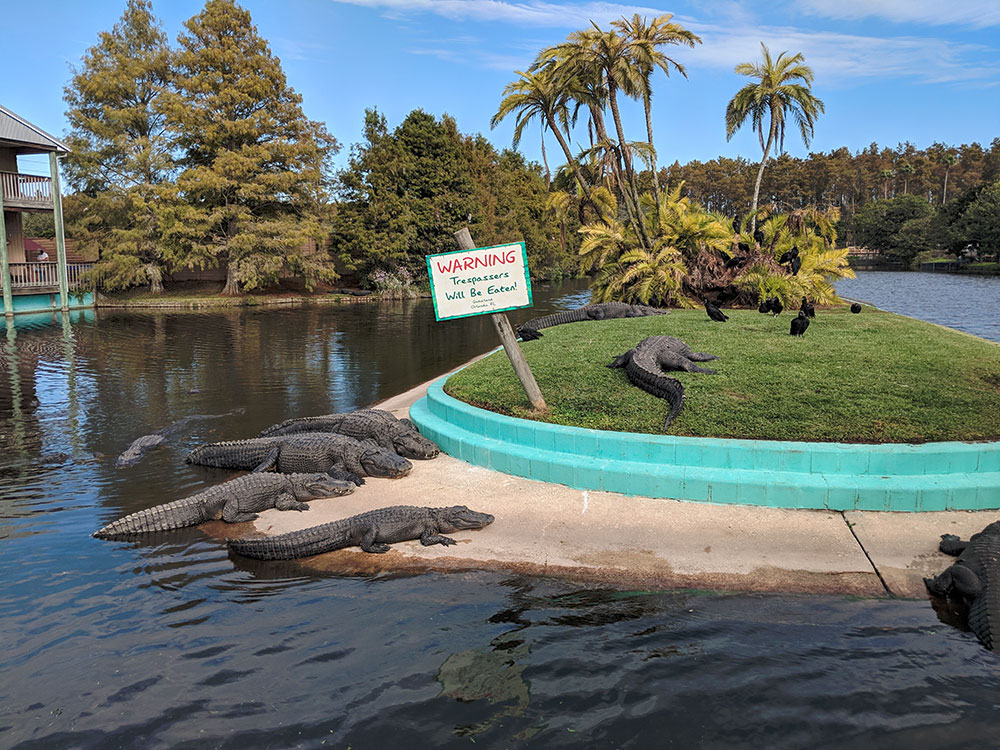 These are our top three theme parks in Orlando, but we'd love to know your favourites, let us know yours on Facebook and Twitter! Call 0208 475 7671 to book your American Airlines and British Airways flights to Orlando today!