Being a family-friendly destination, you can find many restaurants in Orlando where kids eat for free. Not only does this help keep your spending low, but many of these restaurants are a fun dining experience for all the family too. It's time to get a package deal to Orlando because these restaurants offer great value!
Gator's Dockside
Head down to Gator's Dockside on a Tuesday night and you and the family will certainly be in for a treat! Between 6-8:30 pm, you can get free meals for kids under 12 off of the Kids' Menu. This casual restaurant serves up a variety of delicious dishes but specialises in seafood! The kids' menu is just as delicious as the adults and you can guarantee a delicious meal on a budget. Check it out here.
Beef O'Brady's
Can you really visit Orlando without checking some of these burger restaurants? Beef O'Brady's serves up a variety of juicy burgers that you can personalise; you can add all the healthy or unhealthy toppings you wish! On Tuesday's night between 4-8pm, for every paying adult one child 12 years old or younger can dine for free. Even better, there are 14 restaurants in Orlando so you can guarantee you'll never be far from a Beef O'Brady's.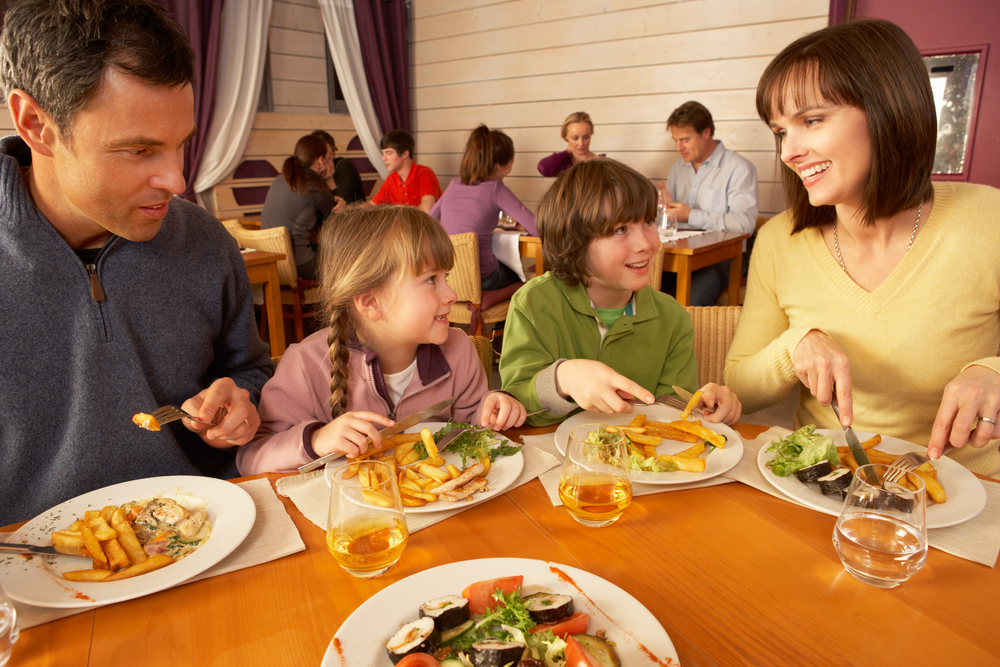 Lone Star Steak House
Every day is a great day for steak (sorry vegetarians). Lone Star Steak House serves up a variety of the finest beef cuts including New York strip, Ribeye or Sirloin just the way you like it. On Tuesday's, 2 children can eat for free from the Kids' Menu with every purchase of any entrée throughout the day. Purchase an entrée on Saturday between 11 am – 4 pm and kids can also eat free! We recommend you indulge in the triple chocolate miracle cake for the ultimate cheat treat. Check out this wonderful kid eat free restaurant in Orlando here.
Shoney's
Get a real taste of America at Shoney's where you can find an extensive menu including some of America's greatest and most loved bites. From delicious American breakfast to shrimp 'n' grits for lunch, you can get a taste of the state under one roof. Kids under 4 can eat for free with a paying adult all week so you are not limited to specific days and times!
Kids Eat Free Cards
Holiday Genie can offer you the Kids Eat Free Cards for your next package holiday to Orlando. These handy cards allow children 12 years and younger dine at even more restaurants free. These include, but are not limited to, McDonald's, Cicis, WonderWorks, Island Café and much more. Check out the full selection here and don't forget to ask our experts for more information.
It is also worth noting that many resorts offer Kids Eat Free hours for guests staying at the property. Please talk to our sales experts for more information.
There are so many restaurants in Orlando where kids eat free, so this adored city can easily cater for families who are looking to keep their spending low. There is a wide variety of restaurants offering this promotion that serve up a range of cuisines, so even the fussy eaters will find something to eat for free! Check out Holiday Genie's Facebook account for even more holiday inspiration.