We always love to tell you that there are countless things to do and see in Dubai, but what if you only have 48 hours in the incredible city? Whether you only have a short stopover or only going away for the weekend, a weekend in Dubai is easily had. We've recommended the ultimate things you have to see on your short visit so you can get ready to enjoy Dubai with ease!
Day 1
Find the ultimate view
Dubai is known for its glitz and glamour, so start your 48 hours in Dubai by getting a bird's eye view at the top of Burj Khalifa which is the world tallest building. You'll quickly get to see just how incredible the city really is, so make sure you take a moment to simply admire before you continue your busy day.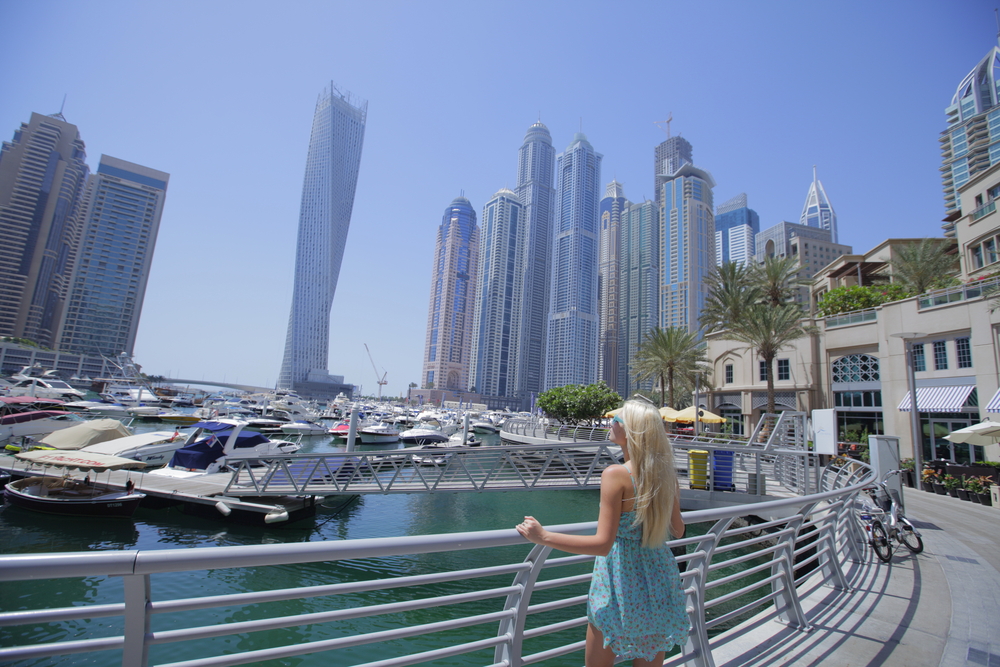 Lunch & Window Shopping
Enjoy lunch on the go or take a moment to breathe. Head to the world-famous Dubai Mall and enjoy window shopping. There are many unique restaurants and spectacular shops; we can guarantee there will be something for everyone. On your exploration, stop by the Dubai Aquarium & Underwater Zoo to get yourself excited for the next activity.
Swimming with Dolphins
You we can't leave off of your itinerary swimming with dolphins in Dubai! It's a fun activity for both adults and children. You'll get to learn about the fascinating marine animals whilst interacting with them and creating wonderful memories.
Dining with the locals
To get a taste of what the food is really like in Dubai, you'll want to dine with the locals. We recommend trying the Frying Pan Adventure where you will get to try delicious delicacies by the locals in the many souks. You'll even get to explore parts of Dubai many won't have come across. Find more info here.
Day 2
Sheikh Mohammed bin Rashid Center for Cultural Understanding
One of the top things to do in Dubai is enjoy an activity at Sheikh Mohammed. Dependent on which day you visit, they offer brunch, dinner or lunch with locals where you get the opportunity to taste local food and talk to a local to understand the Dubai culture. It'll be one of your favourite experiences. Click here for more information.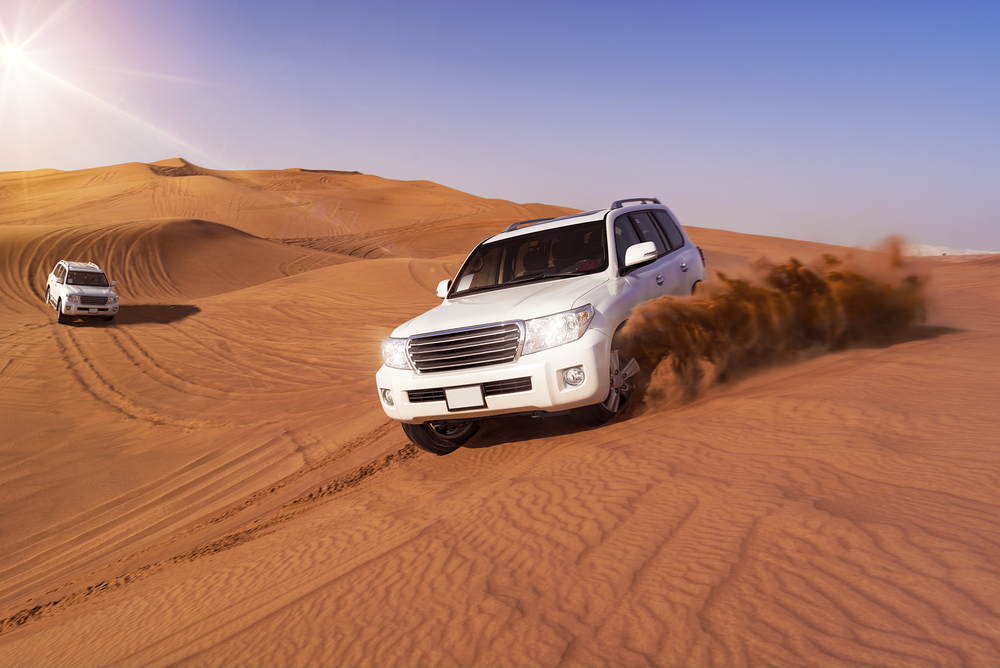 Desert adventures
A weekend in Dubai wouldn't be the same without enjoying one of the many desert adventures. You could enjoy a dune buggy, go off-roading in a 4×4 or enjoy a camel ride throughout the beautiful desert. There are so many experiences to enjoy in the desert that you simply won't be able to resist.
Old Town Dubai
Wondering what to do in Old Town Dubai? Don't worry, there's plenty to choose from. Grab some snacks, visit the famous Gold and other Souks available, visit the Dubai museum or even explore Creekside Park. You will want to spend all day exploring the vintage part of Dubai!
Dinner by the beach
You've had a busy 48 hours in Dubai, you deserve this. You can't miss out on enjoying the beaches, so enjoy a delicious sit-down meal in Villa Beach where you will be on the beach and right next to the Burj Al Arab. With delicious food and a gorgeous sunset, you will have opportunity to simply relax and enjoy the peacefulness of Dubai.
There you have it; you've completed the best parts of Dubai in 48 hours! The city really is incredible, and this itinerary will ensure you get to see both the modern and vintage side of the fascinating destination. But don't worry if you fall in love, you can always head back for your next holiday.