The beaches in Miami are where locals and tourists go to socialize and soak up the glorious sunshine that the Sunshine State is known for. Visiting the beaches are just some of the best things to do in Miami and you definitely have to make time for these ones. We've recommended the best beaches where you can enjoy the beautiful coastline.

21st – 45th Street Beach
This small stretch of sand boasts a big personality, which is why the 21st – 45th Street Beach is one of the best. You can find some of the most exclusive beach clubs and luxurious hotels that are always filled with locals looking for a good time. The Miami boardwalk runs through this hotspot so you can expect to see many joggers enjoying their run here. This beach is perfect for those who want to enjoy the destination like a local! Find more information here.
Haulover Beach
Haulover Beach is a wide and long stretch of white sandy beach met by the clear and blue ocean. With plenty of picnic areas, this is one of the best beaches in Miami for enjoying the views and admiring the natural beauty of this city. There is lots of vegetation at the edge of the beach so it filters out the buildings, leaving you to feel like you're on a Caribbean Island! We recommend visiting this beach on a Tuesday night where there is a small food truck festival with delicious food and live music. For families, this is one of the best Miami Beaches because of the friendly and safe atmosphere.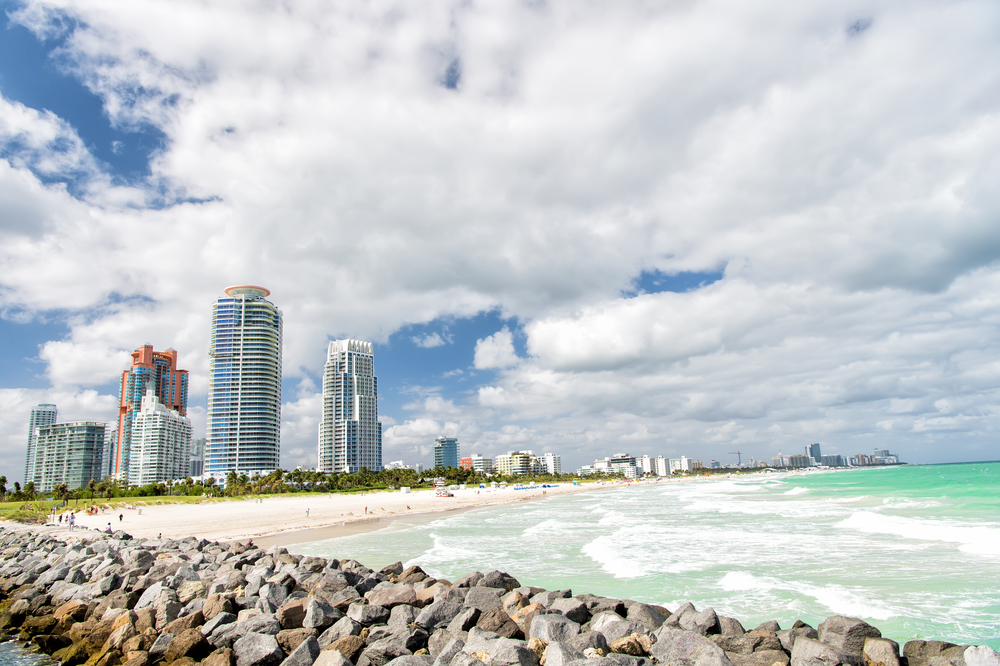 South Pointe Park Pier
Right on the tip of Miami Beach is one of the most well-known beaches in Miami, South Pointe Park Pier. As well as being visually stunning, there are plenty of activities to enjoy in the vicinity. This beach is also part of a 17-acre park which has a picnic and playground area for the kids to enjoy. During stone crab season, you will see lots of locals and tourists flock here. Joe's Takeaway is just a few steps from this beach and serves up the freshest seafood around, so don't forget to take a visit here.
Fort Lauderdale Beach
Fort Lauderdale Beach is a wide and beautiful beach in Miami that attracts joggers, skaters and cyclists and locals. The postcard-perfect beauty is perfect for tourists looking to see the best beaches in Miami, thanks to the bronzed lifeguards and coconut palm trees. Even if you're looking to go for a drive, you can see the ocean from the road making it a great drive by the beach too.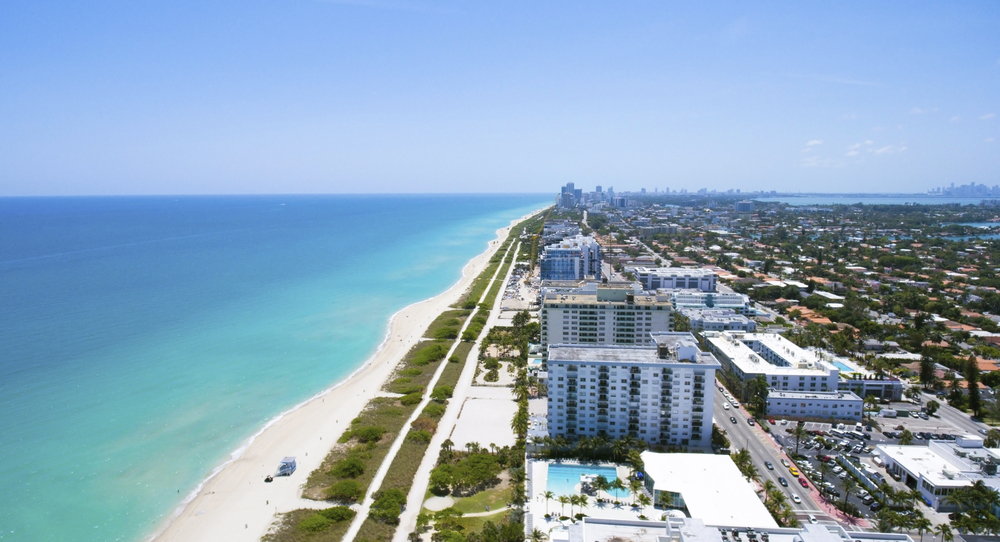 Surfside
This small town residential beach is perfect if you're looking to get away from the touristy areas and enjoy some quiet time to yourself. Located in a small neighbourhood, all the locals know each and you'll soon feel like you're a part of the family. In the summer months on Friday's, a communal beach picnic takes place where everyone gathers and listens to music. You can simply sit back, relax and get chatting to the locals and learn why everyone loves Miami.
The Sunshine State is home to many beaches, and these are just a few of our favourites in Miami. It'll be hard to draw yourself away from the white sands and crystal clear waters – we guarantee it'll be love at first sight. You can find some great Miami offers here so start your search today.