A trip to Sri Lanka wouldn't be complete without visiting one of the famous temples. Not only are they highly respected by locals for their religious value, but they also boast stunning architecture and an experience that is best enjoyed first-hand. With so many to visit, we've picked out the most famous temples in Sri Lanka that you should visit.
Because the temples are religious sites, it is vital you respect the culture and religion by dressing appropriately. You can find a dress code for the ancient temples in Sri Lanka here.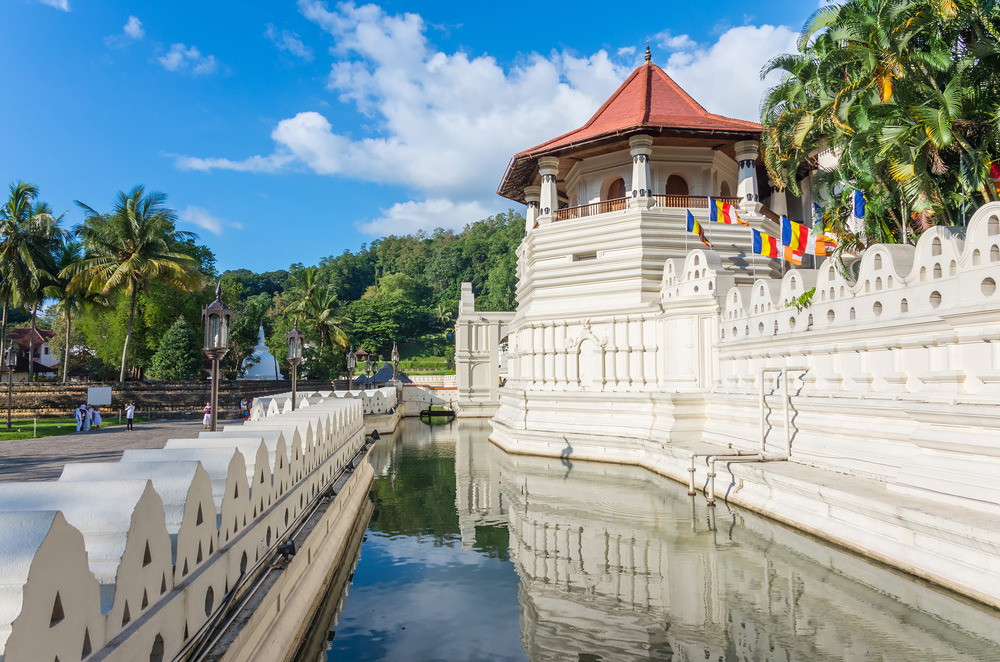 Temple of the Sacred Tooth Relic
One of the top Sri Lanka Buddhist temples to visit is the Temple of the Sacred Tooth Relic as it holds one of the religions most prized possessions. Located in the city of Kandy and boasts beautiful architecture where you can see the tooth case which is a gold casket – not the actual tooth. Also on-site are smaller temples and shrines to explore, as well as museums holding important artifacts. Discover more here.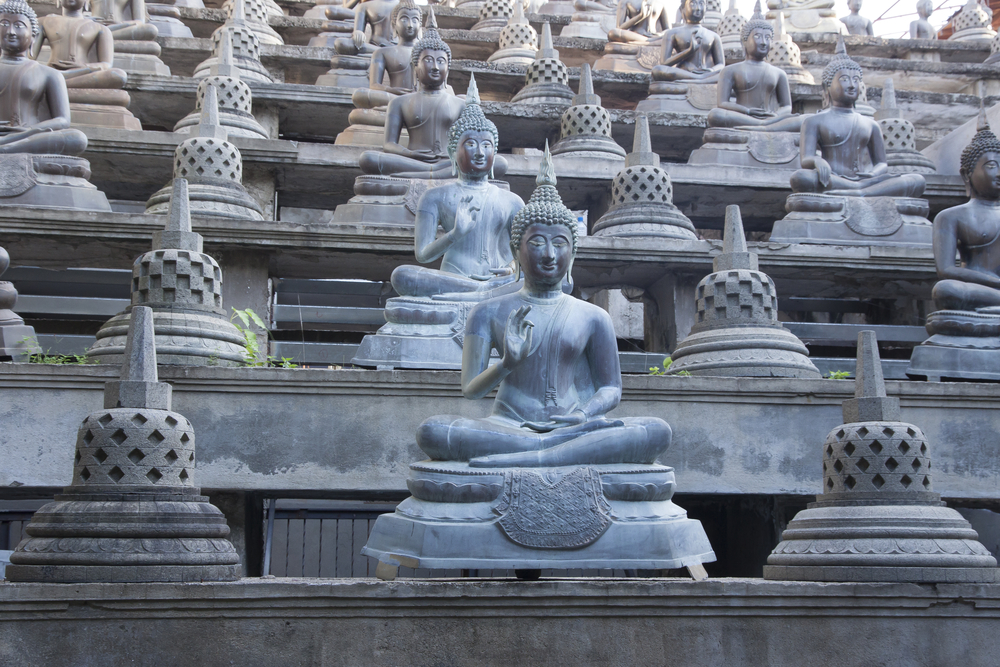 Gangaramaya Temple
Another ancient temple in Sri Lanka to explore is Gangaramaya Temple which features a library and museum as well as the main temple complex. This temple is the main focus on the February full moon day (paya) so a trip Colombo is a must in this month. You can expect to see the most extravagant celebrations taking place at this time. With the perfect blend of modernized architecture and culture, this Sri Lanka temple has become an iconic landmark for Colombo.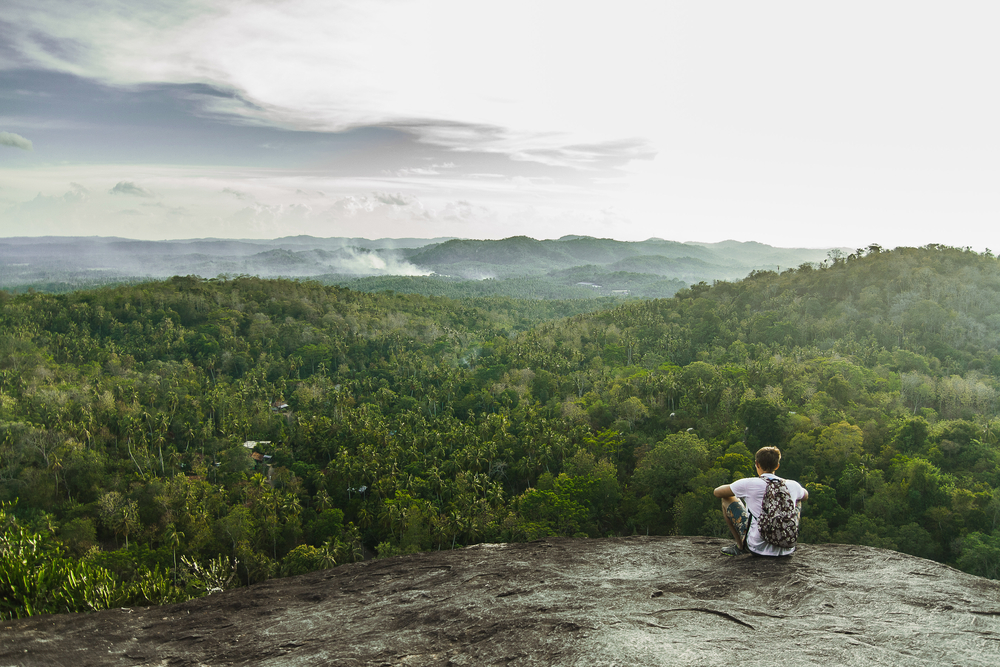 Mulkirigala Rock Temples
Located up in the mountains is the famous Mulkirigala Rock Temples which is well worth the clamber up the steps. The ancient temples in Sri Lanka have nothing on this one, with some of the temples located here have been here for over 2000 years making it a truly spectacular site and historical area to explore. With paintings and curvatures' all around, it's a great place to witness the art and talent. Find more information here.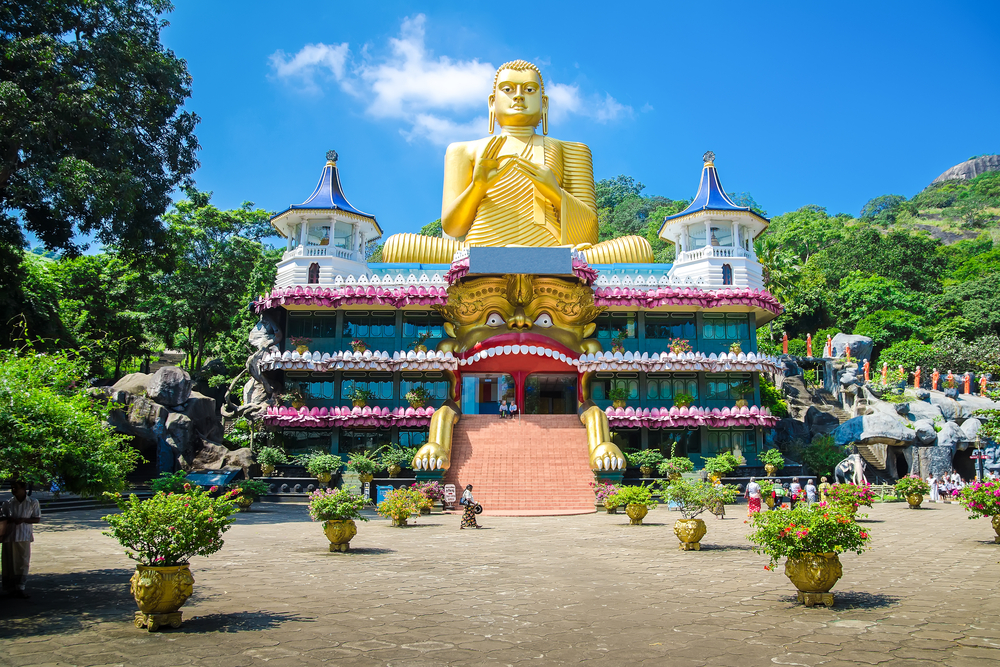 Dambulla Cave Temple
Also known for being a World Heritage Site, this famous temple in Sri Lanka offers multiple caves for you to explore each with Buddha statues and paintings to explore. On the ceilings and walls, you can find beautifully painted designs of Buddha and the attention to detail is really phenomenal. The decorations in this Buddhist Sri Lanka temple were created over 2000 years ago and boast absolutely incredible views with the Sigiriya being clearly visible from these caves too. Read more about this temple here.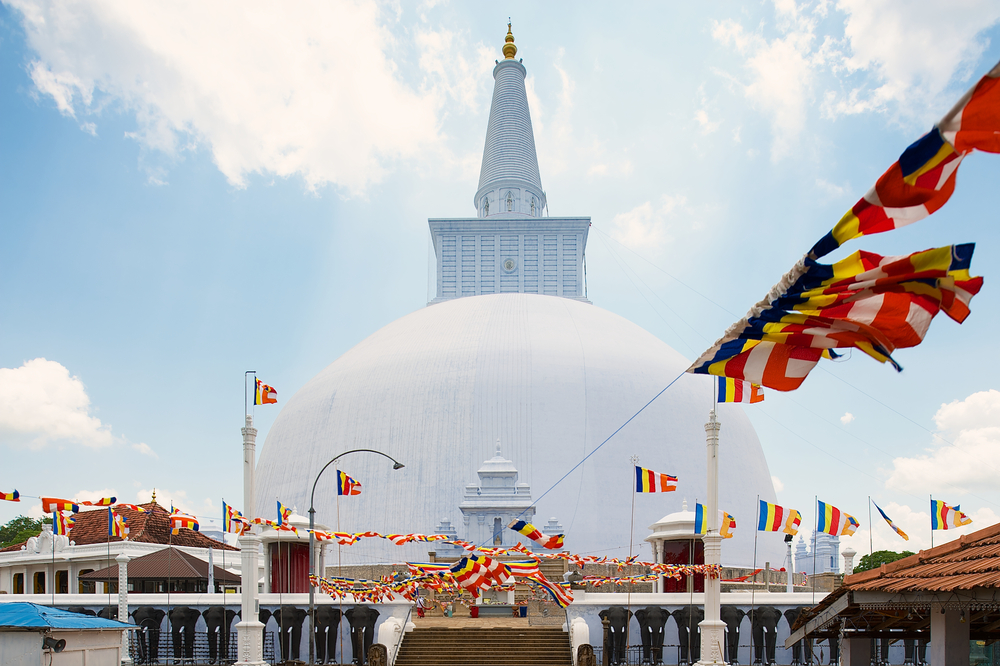 Ruwanwelisaya
Buddhist all over the world don't need to ask themselves why to visit Sri Lanka; they mainly visit to enjoy the beautiful architecture and religious holdings of Ruwanwelisaya. It is fascinating to watch locals and Buddhist worship this Sri Lanka temple and getting involved is all part of the fun. It is a big icon to the religion and if you're going to visit just one temple, it has to be this one.
Sri Lanka temples are glorious and it's great to get involved with the culture and take part, it's all about enjoying the destination like a local! Keep your eyes peeled for the fascinating paintings and structure and visiting a temple will be an unforgettable experience.