We all know that the Caribbean is popular for its beaches, and you look at the photos and think "wow, is this edited?" or wonder if the beaches really look like that. The answer is yes. Grenada has so many beaches, but instead of listing our favourite, we've picked out the most stunning beaches that will seriously take your breath away when you step foot onto one. Grenada is waiting for you so you better get that holiday booked ASAP.
Magazine Beach
Visiting the beaches should be one of your top 5 things to do in Grenada, and if you're limited for time you should definitely visit Magazine Beach. This stunning beach is 500 yards long of perfection, where you spread your toes in soft sand while you can walk besides the crystal clear waters. It is home to two popular resorts, however in the middle of the stretch it is untouched and very quiet. It's an excellent place to relax, sunbathe and even go snorkelling; you'll leave feeling on top of the world.
Morne Rouge Beach (BBC Beach)
Morne Rouge Beach has to one of the best beaches in Grenada, thanks to its sheltered coastline and tranquil ocean. It is 400 yards of gorgeous white sand which is shaped as a horseshoe around Morne Rouge Bay. There is plenty of shade thanks to the sea grapes and almond trees that are to the edge of the beach. You'll take one step onto this beach and never want to leave again, it's simply dreamy.
La Sagesse
Just outside of the touristy and popular Grand Anse Beach is La Sagesse which makes this beach one of our favourites. Once you get past the palm trees that line this beautiful beach you will step out onto golden sand where the shore is slightly unsettled but not too rough. This is one of the best beaches in Grenada to go boogie boarding or kayaking. You can easily walk to the next bay, so a stroll along some of the most beautiful beaches isn't hard here.
Lavera Beach
Another Grenada beach that we have fallen in love is Lavera Beach. Here you can find the nesting ground for leatherback turtles as it is basically deserted. Whether you visit here to catch some rays or have a picnic by the sea, keep your eyes out because bird watching is also very popular here too. You'll definitely love this quiet beautiful beach.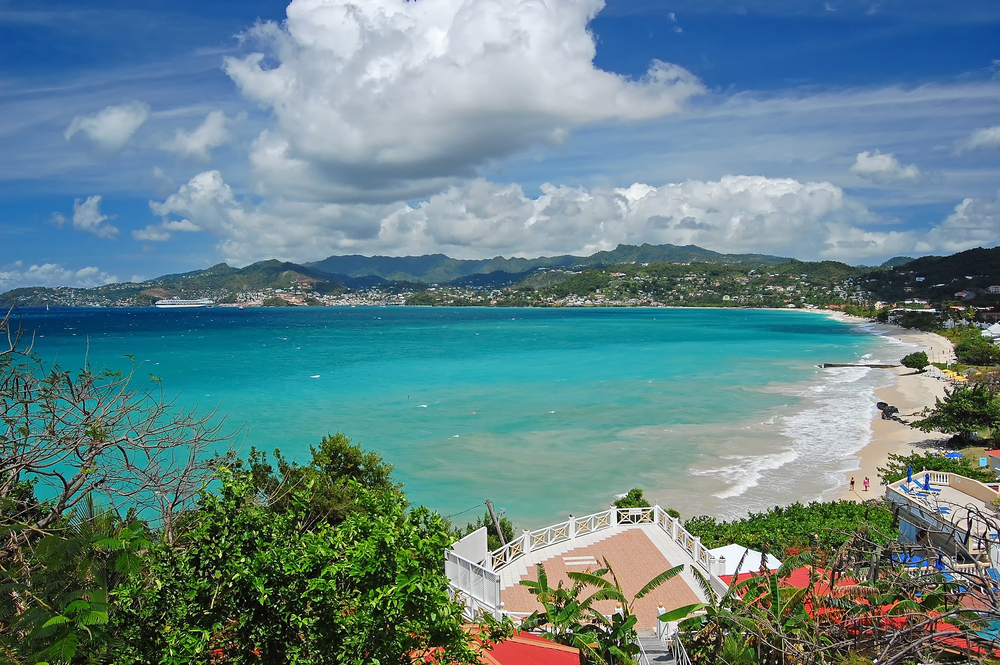 Grand Anse Beach
Grand Anse Beach is Grenada's most popular and most famous beach, but it's seriously not hard to see as to why. It is extremely long at 2 and a half miles stretch of white soft sand that welcomes you. Lining the beach are bars and restaurants so you can easily grab a bite to eat and still enjoy the beauty that can be found here. Almond trees create wonderful shade which is great for those seeking out shade. With crystal clear waters and desirable white soft sand, it's the typical Caribbean beach but that's why everyone loves it so much. Check it out here.
While Grenada has plenty of beaches to visit, these are some of the most stunning beaches you'll visit. You'll definitely leave feeling on top of the world and in love with the island even more than you were before. Get ready for some of the prettiest beaches around.