It's always nice to bring something back from your adventures to remind you of the great memories you created whilst on holiday. Whether that be some sea shells from the beach, your favourite fancy straw that you sipped many cocktails out of or something more simple like a keychain. But you might not prefer something simple? We've recommended the best souvenirs from Cuba so you can purchase something unique and fun to remind you of your holiday break to Cuba.
Are you travelling to this Caribbean island for the first time? Check out our top tips for travelling to Cuba for the first time!
Printed Paintings
The locals of Cuba are extremely talented and you will quickly see this as you explore the capital city of Havana. You will discover many street vendors offering up some great value for money souvenirs including some extraordinary printed paintings. You will not pay more than 5CUC for 2 pieces and they will look lovely in your home. Make sure you leave some room in your suitcase!
Cuban License Plate
Another wonderful decorative Cuban souvenir is the license plates. Because of how relatively new the tourist sector is to the island, they have not mastered handicrafts but they can certainly offer plenty of trinkets. You can find these cute license plates all over the island with many reading 'Cuba' or 'Havana'. In Plaza de Armes, you have a strong chance of finding the iconic genuine yellow license plates found on the vintage cars which make for a unique gift.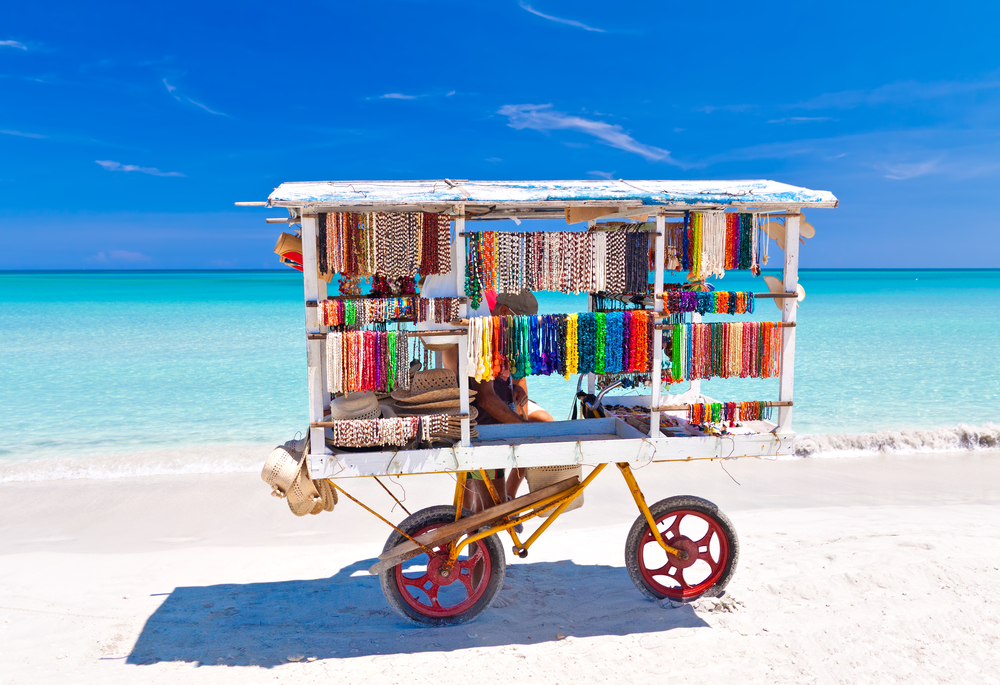 Cuban Cohiba Cigars
One of the best souvenirs from Cuba is its iconic cigars and Cuba has a wide variety to offer. You can find out the history of the Cohiba Cigars here and learn why these are a symbol of this Caribbean island. These are a gift for even the non-smokers because these are amongst the world's best cigars.
Coconut Monkeys
Another popular Cuban souvenir is the coconut monkeys as these have become a well-known symbol. These cute little trinkets are hand-crafted and are sold on nearly every street corner in Havana for just £3 – bargain! There are also many crafts of famous individuals including Fidel Castro. These would look great in your living room or next to your office desk at work! If you're desperately after one, you can simply head to Havana's Craft & Souvenir Market where you can find other locally made trinkets.
Havana Club Rum
The whole Caribbean is known for its long history with rum, and Cuba's famous rum is too delicious to not bring back with you. The smooth and distinctive taste makes it great for a rum cocktail or just as delicious on its own. Enjoy it like a local and choose to drink it the "Bumbo" way which is rum, water, sugar & nutmeg. You can purchase this delicious drink at many upscale shops & hotels, but head to the Havana Club Rum Museum and you can purchase it at the end of the tour – as well as learning the history of how it was created!
Of course, bringing back a Cuban souvenir would be a wonderful way to remember your trip to the tropical island. Alongside all of the memories and photographs, these souvenirs will be sure to remind you of your unforgettable trip.