Can you think of a more wild night than New Years Eve in Vegas? No, we can't either. We think it's about time to visit Las Vegas for your holiday, and with the New Year quickly approaching we think you deserve a crazy night of partying in one of the most exciting cities. Of course you will want to have a great night but also remember it on your flight home, while that's down to you on how much you drink and how many Snapchat photos you take by the end of the night – you might be able to help get a recollection of what happened the morning after. Nonetheless, here's the ultimate guide and a few Las Vegas tips to make sure your end to the year ends with an exciting party.
Road Closes
It's important to remember that certain roads shut on the lead up to New Year's Eve so try and get to where you need to be before the road closes. Click here for a list of the full road closings.
Midnight Fireworks
One of the most classic mistakes that happen in Las Vegas on New Years Eve is everyone think the test fireworks are the real deal. They shoot some test fireworks off 20 minutes before midnight, so don't panic trying to find someone to kiss through to the New Year because you still have 20 minutes to go. We recommend getting a good spot for the fireworks too, The Stratosphere have an excellent Las Vegas party and also offer an excellent view of the fireworks. If you're not looking at going to party, here are a few more places to go for a good view:
Green Valley Ranch Resort & Spas off the Strip
Fremont Street Experience
And pretty much anywhere else in Nevada. These fireworks are huge so if you're in a club or braving the cold, you really won't miss them.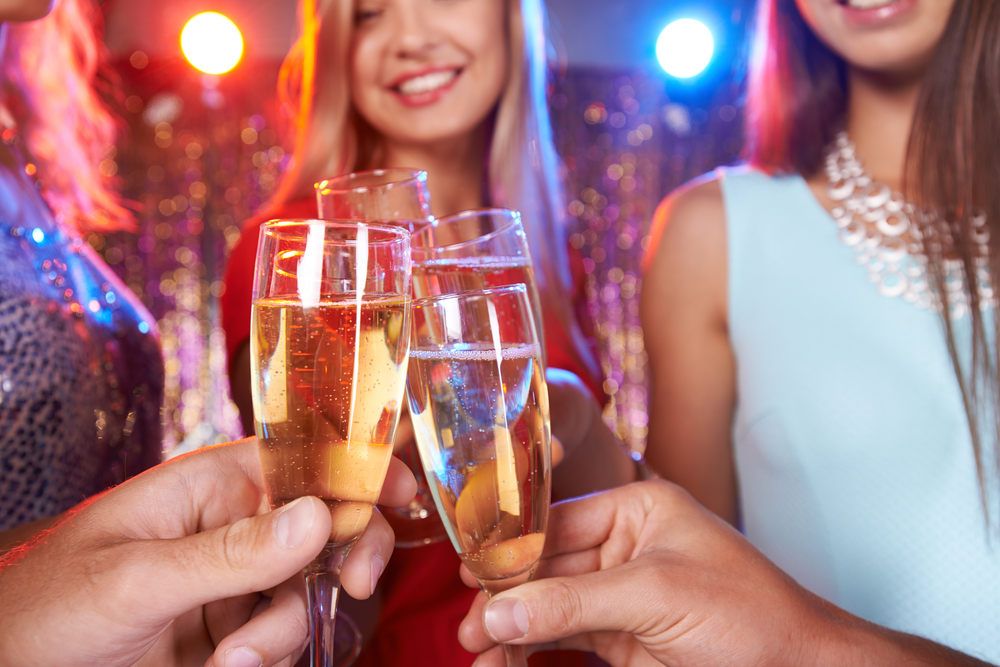 Get a Schedule Sorted
You can imagine that the Las Vegas clubs will be extremely busy, so it's best to get there early because you don't you could risk not getting in as the clubs might reach full capacity and potentially missing the famous fireworks. Here's a very good sample schedule for the ultimate night out in Las Vegas for New Years Eve:

Respect the Rules
Of course as always you're in another country so the drinking rules are different. You can't take glass, metal or canned bottles onto The Strip so put your alcohol into a plastic cup which many of the clubs will offer. Also remember not to drink when inside a car whether you're driving or not. You're also not allowed to take big rucksacks or bags so just leave them at your hotel room. The last thing you want is to be arrested on your night out so just remember these Las Vegas tips and you'll be fine.
Finally, remember what city you're in – only party central of America! Go wild and celebrate the end of New Years in Las Vegas and have an unforgettable night.