Cuba is a stunning destination and like any long-haul destination, we are all trying to save money wherever possible. There are some excellent cheap resorts in Cuba that don't compromise quality and offer great value for money, making them perfect for a bargain holiday to Cuba. Holiday Genie has come up with some recommendations of where to stay to help save on hotel costs for your next trip to the Caribbean Island.
Melia Habana, Havana
One of the first tips for your first time in Cuba you'll hear is that to head to the stunning Havana. It's one of the best resorts to see what Cuba really has to offer, and this hotel really helps enhance the experience. The stylish 5* property has everything you'd expect from accessibility, modernity and beautiful surroundings but without the huge costs. This award winning cheap hotel in Cuba is home to the country's largest swimming pool and welcomes guests who are looking for a VIP experience but without an expensive price tag. Fall in love with the hotel here.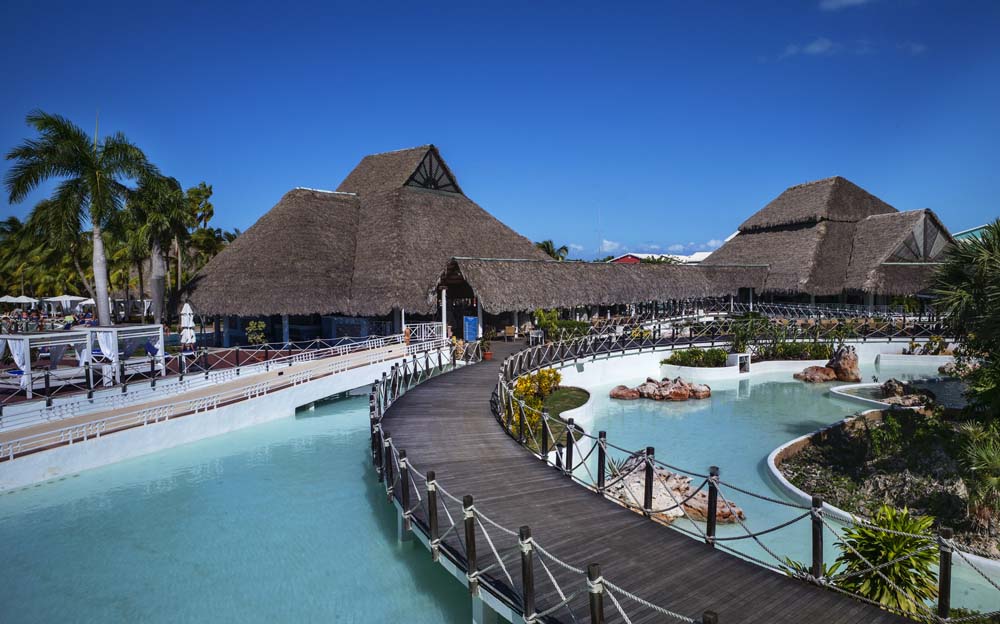 Royalton Hicacos Varadero Resort & Spa
Another spectacular hotel is the adult-only 5* Royalton Hicacos Varadero Resort & Spa which is a simply beautiful resort offering an astonishing experience for all that stay at this cheap resort in Cuba. This resort has bright and colourful surroundings offering a modern experience and a cheap all inclusive holiday in Cuba for those who wish to sit back and relax and enjoy the much-loved Caribbean sun. In 2016 this affordable resort was awarded "Travellers Choice Award by TripAdvisor" and has since been known for its excellent value for money.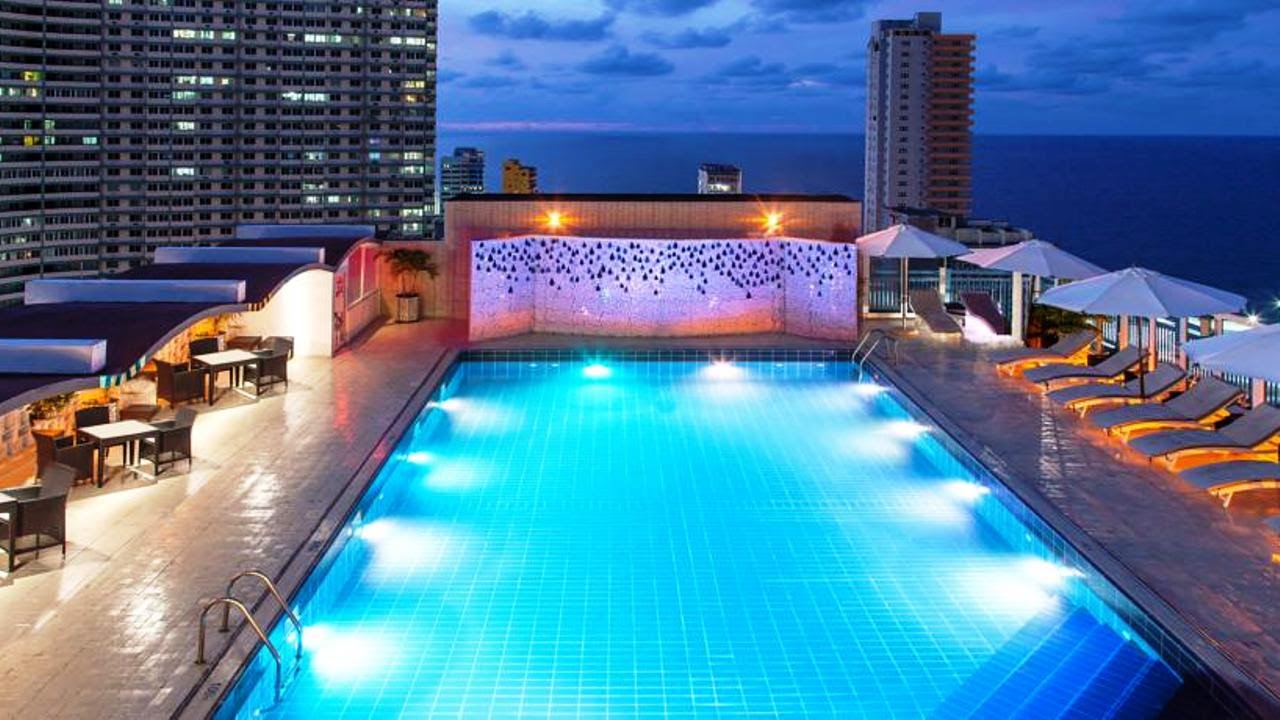 NH Capri La Habana
Another award-winning cheap resort in Cuba is the 4* NH Capri La Habana in Havana which has been described as a paradise oasis in Cuba. Located in downtown Havana is this quirky hotel that offers stunning panoramic views of the destination with an excellent outdoor swimming pool located on the top floor. The hotel is modern in design and offers plenty of facilities for guests who wish to enjoy a retreat to the Caribbean island with even more facilities in the nearby vicinity; it's also a great cheap resort in Cuba for the explorers. Check it out here.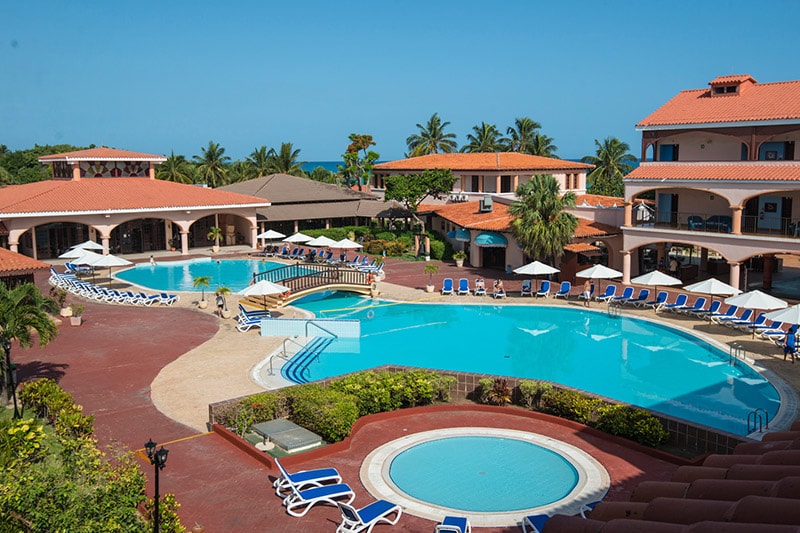 Starfish Cuatro Palmas
Another award-winning 4* property is the Starfish Cuatro Palmas found in Varadero. This cheap all inclusive Cuba paradise is located on the beach-front where guests will instantly fall in love with picturesque surroundings. The resort is extremely vibrant and with a welcoming and relaxing atmosphere, it's a fantastic choice for families, couples and friends looking to enjoy Cuba for less.
Sanctuary at Grand Memories Varadero
Voted #1 on TripAdvisor for the best value hotel in Cuba is the adult-only 5* Hotel Grand Memories Varadero and is a relaxing paradise for all guests. Being located on one of the most beautiful beaches in the world, this cheap resort in Cuba is an absolute must for adults. With an excellent spa and water sports facilities too, you can transform your holiday into an exciting or relaxing one for a great price. You will get access to all the facilities at the Grand Memories Varadero as well as in the adult-only section of this hotel. Click here for more information.
There are many opportunities to enjoy a cheap resort in Cuba without compromising quality and luxury. With many of these hotels being awarded well-known awards, these are perfect examples that you don't need to spend a lot to enjoy a stunning holiday to the Caribbean destination.