A visit Sri Lanka can't be completed without visiting one of the many breath-taking beaches that line the coastline. Whether you're a beach bum searching for the postcard perfect sandy paradise or looking for a cooler place to enjoy quiet time away from the tropical temperatures. With something for everyone, the beaches are one of the main reasons to visit Sri Lanka and we've got the top beaches you can't miss.
Hikkaduwa Beach
Welcome to the sunny-side of life at Hikkaduwa Beach. This is one of the best beaches in Sri Lanka for those who like to be active from sea-boat rides, scuba diving and snorkelling in the nearby reefs. You will find the perfect blend of sea, sun, sand and so much fun here. There are touristy shops nearby too with many affordable yet delicious seafood restaurants readily available.
Unawatuna Beach
Another popular beach in Sri Lanka with both locals and tourists is Unawatuna Beach due to the variety of restaurants, bars, hotels and things to do along this beautiful stretch of sand. You can find small kiosks selling various goods from seafood to souvenirs! The calm sea offers great conditions for water sports or just to simply dip your toes in with the family. The popularity of this beach offers a lively and friendly atmosphere for everyone.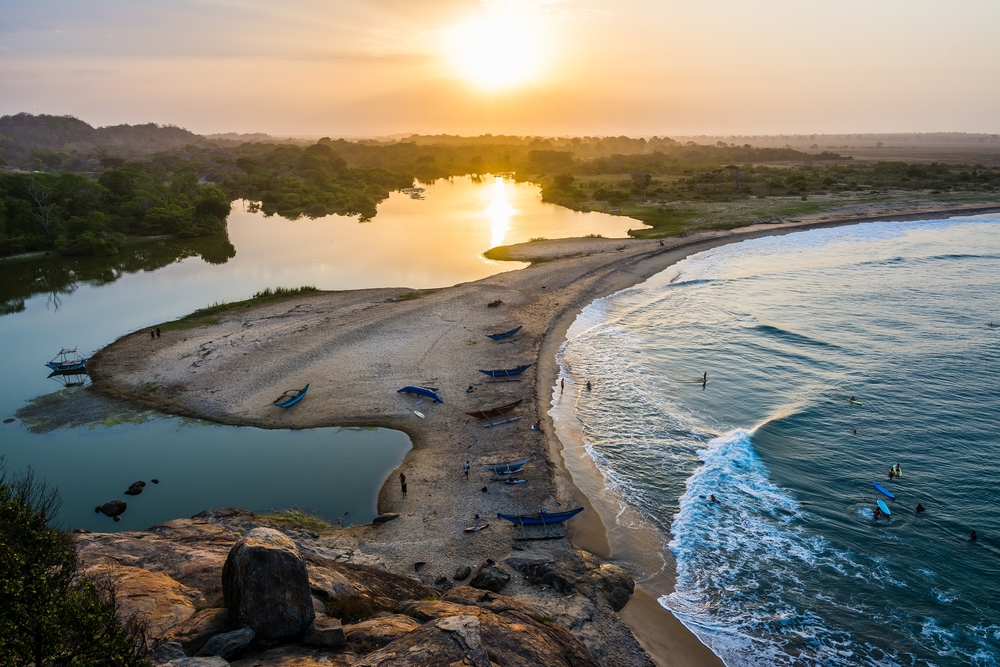 Arugam Bay Beach
If you are a surfer, Arugam Bay Beach is the perfect choice for you. It attracts surfers all around the world with the waves reaching up to 10 metres – perfect for the advanced. The best time to visit is April to October with the best conditions for surfers, and the Bay area has a variety of small boutique hotels! It's certainly a lively beach area but doesn't disturb the avid surfers.
Kalpitiya Beach
If whale watching is on your bucket-list, this is the best beach in Sri Lanka to tick it off. This charming beach is the best place to spot dolphins and whales so keep your eye out for the tales flipping out of the sea. The extremely rare humpback dolphin is also known to show their face on this beach in Sri Lanka so you will definitely want to dedicate a day here.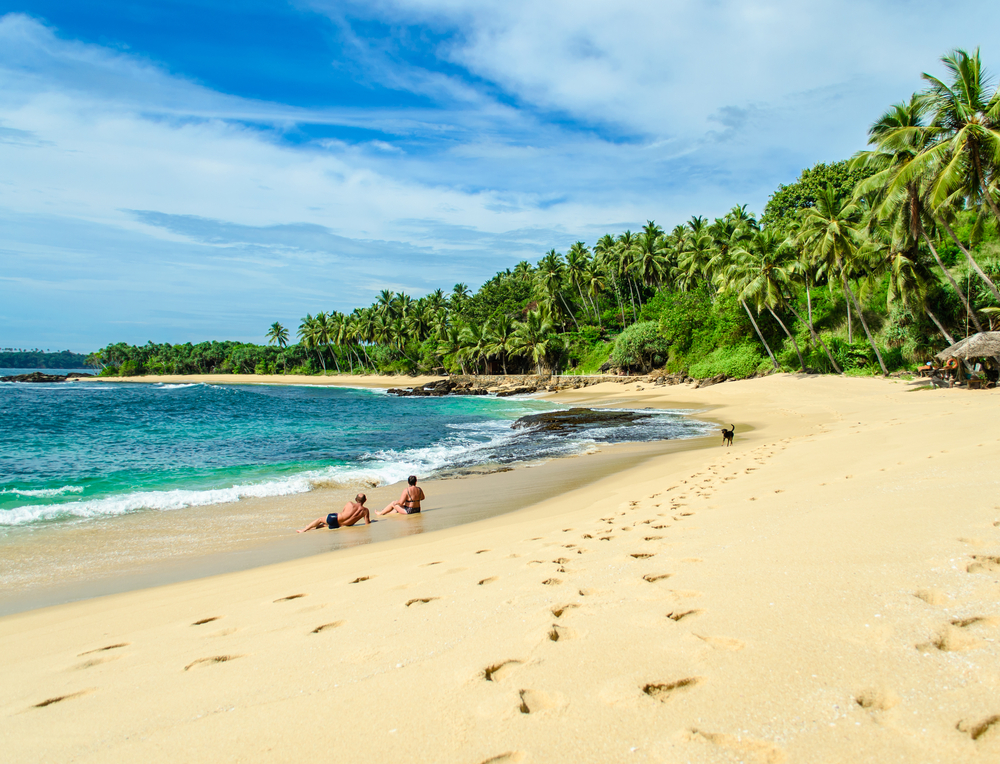 Tangalle Beach
For those who like to sit back and relax, Tangalle Beach is perfect for you being absolutely visually stunning. The dark blue ocean welcomes you to cool down with a refreshing drink in your hand and soak up the beautiful sunshine. This beach in Sri Lanka is very enclosed and secure between rocky bays making it too irresistible to pass up on sunbathing.
Galle Face Green
Galle Face Green is one of the best beaches in Sri Lanka for families with the abundance of things to see and do. From kite flying, fishing, beach volleyball and much more; it is perfect for those looking to burn off some energy. In the evening, Galle Face Green becomes a very busy entertainment strip with restaurants, bars and clubs lining the beach. It is a popular landmark with both tourists and locals, and is the best way to see the nightlife in this spectacular country.
Sri Lanka truly has a beach for everyone no matter how energetic or chilled out you're feeling. You should always take time out to see more than one beach on your visit to Sri Lanka; you'll really discover the true contrast between each one. Don't forget to show us your beautiful holiday snaps over on Holiday Genie's Twitter too.