When discovering Florida, you might often come across the beautiful natural sites including the many lakes. But can you swim in Florida lakes? You can, but it's not as safe as your swimming pool. Find your package holiday offer and head to these top swimming lakes in Florida that you can't miss!
If you're looking to enjoy the beautiful waters, we must remind you that there will be no life guards and it is important you research into the dangers of swimming in wild waters.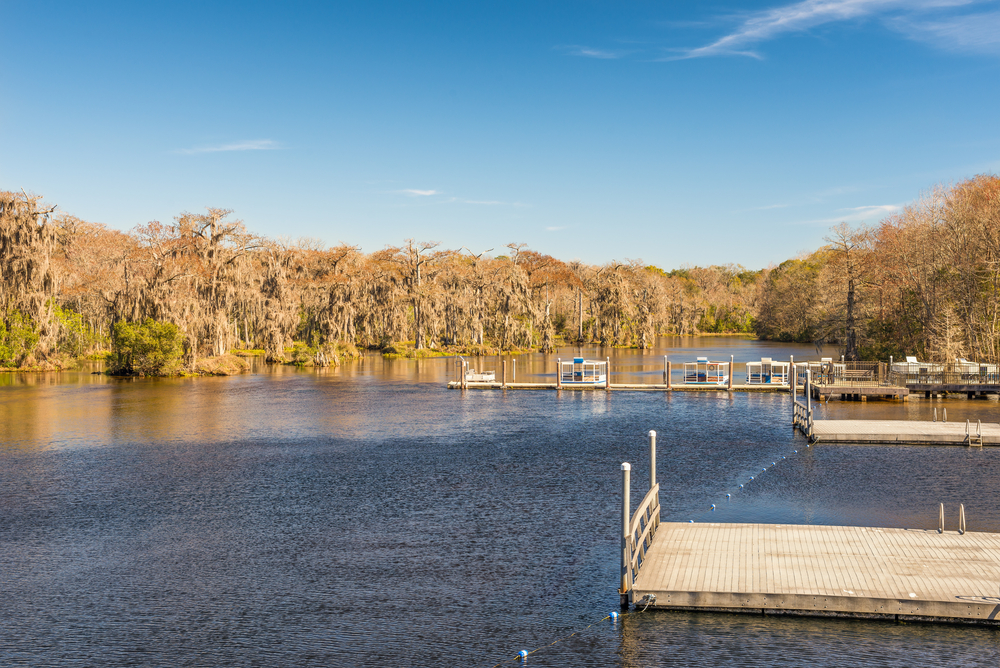 Wakulla Springs
One of the largest and deepest freshwater springs in the entire world is Wakulla Springs which is what makes this Florida Lake so special. Many flock here for their swimming holiday and to experience the stunning surroundings and exhilarating experience. There is an observation and diving platform at the top of the spring and certified scuba divers are allowed here. If you're looking to see manatees in Florida, this is also a fantastic spot!
Fanning Springs
Fanning Springs is one of the most popular lakes in Florida to swim with toddlers and children. The waters stay a perfect 72 degrees all year round making it a refresh swim no matter what time you visit, and there' also a shallow area for children and toddlers. It's great for teaching them how to swim without the worry of chlorine. It's a post-card perfect lake that attracts many for its clear warm waters.
Wekiwa Springs
Located in one of the top 5 state parks in Florida is Wekiwa Springs that is another popular hotspot known for being one of the best lakes in Florida for swimming. Get there early because they often have to turn people away on a weekend! It's only 20 minutes away from Orlando so is easily accessible during your holiday and is a massive 7,000 acres park. It is extremely popular with both locals and tourists so you can't turn down a visit to Wekiwa Springs.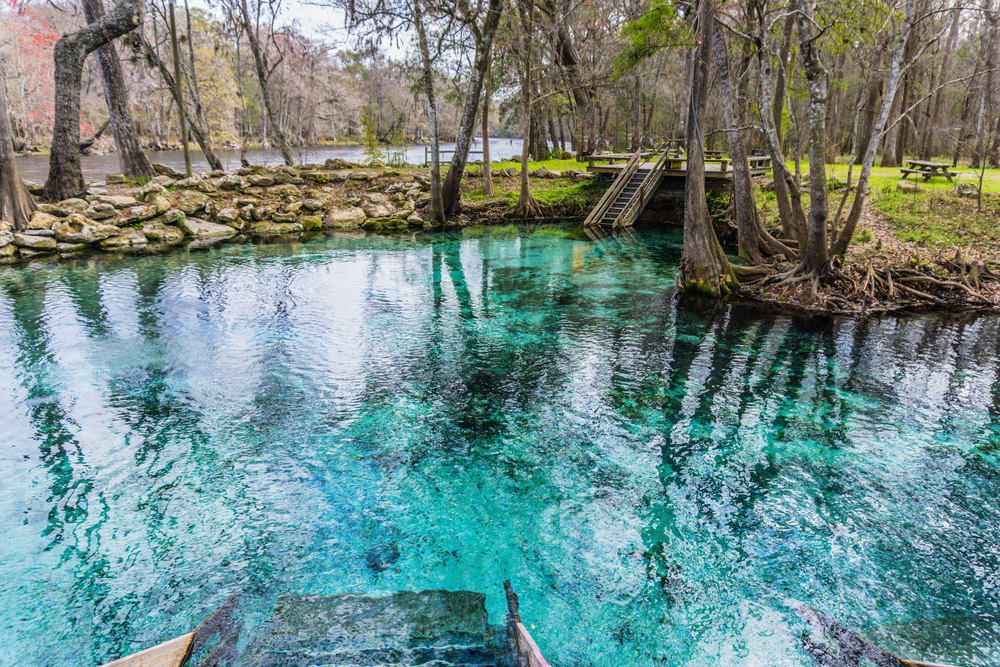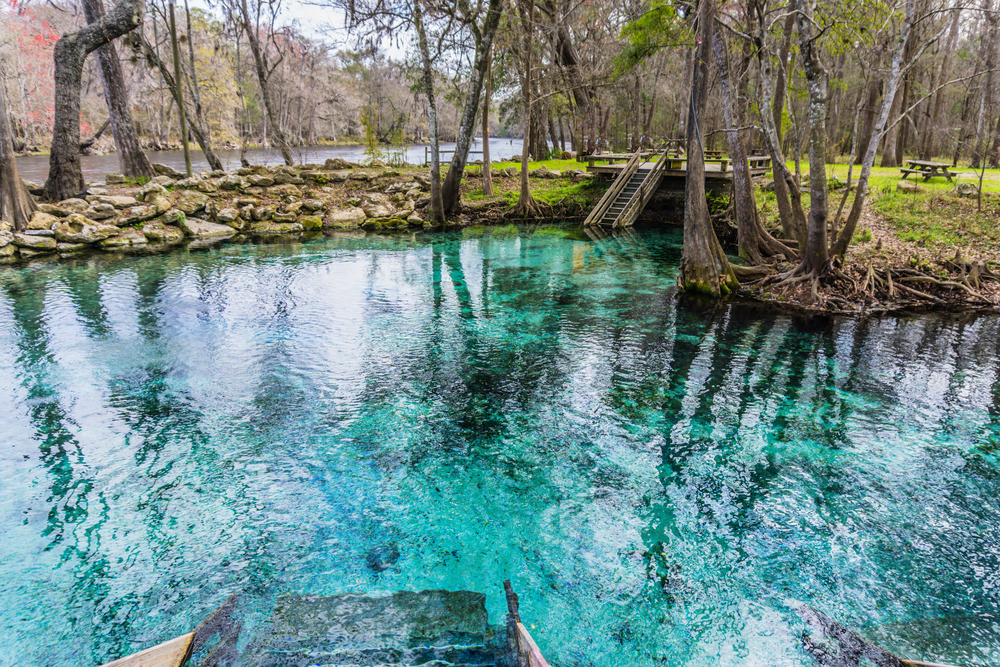 Madison Blue Spring State Park
If you're a cave diving expert that has been certified, we'd recommend visiting the stunning Madison Blue Spring State Park. The crystal clear spring water is a limestone basin that offers an exciting and refreshing experience. Cave diving can be dangerous, so if you're not an expert please do not visit here – it's for your own safety.
Troy Spring State Park
As well as being picturesque, this swimming lake in Florida has some fascinating history beneath the waters. There is a boat that was deliberately sunk here by the owner during the Civil War era to stop any enemies for attaining it. However, only certified divers and scuba divers can enjoy this lake and see the treasures that lie within. Find more information here.
Rainbow Springs
One of the best swimming lakes in Florida is Rainbow Springs as it's located in one of Florida's most stunning state parks. Go for a splash in the headspring, get your inflatables and you can spend hours of fun here. If you're looking to dry off after, you can go for a hike through the park and witness the beautiful man-made waterfalls.
Swimming holidays in Florida can become a whole lot more exciting when you can splash in these natural lakes. Don't forget to explore the natural beauty outside of the theme parks, because the Sunshine State will easily impress.