Whilst Barbados holds a heavy British influence, there are some excellent ways to do things in Barbados… the Bajan way. Nothing says experiencing the Caribbean island more than enjoying some authentic experiences that the locals also love to get involved with. Even if you're not a beach bum, this island truly is perfect for every type of traveller including the wanderers. Holiday Genie has found the top things to do in Barbados to understand the authenticity.
Visit a rum shop
Possibly one of the most typical experiences in Barbados is to a visit a rum shop outside of your hotel. We guarantee there won't be one too far away from you with the island being so small and being home to over 1500 rum shops. Inside you can expect to see friendly locals drinking the delicious rum punch and it won't be long until you start nattering to them. They are part of Barbados' personality and we know you'll love the atmosphere as much as the Bajans do. You could even use the empty bottles of rum as souvenirs from Barbados.
Party in St. Lawrence Gap
On a Friday and Saturday night, this famous stretch of road becomes the hottest place to be. You should definitely travel to Barbados simply for St. Lawrence Gap and its exciting nightlife. The street is lined with delicious restaurants and exhilarating clubs that on the weekend get very busy with locals letting their hair down. You could dine in one of the many ocean-front restaurants and then join the locals for a night out – the Bajan way.
Oistin's Fish Market
If the locals aren't partying away in St Lawrence Gap on a Friday night, they are at Oistin's Fish Market enjoying delicious fresh seafood and the music. This is one of the top things to do in Barbados because of the excellent opportunity to interact with the Bajans. The local vendors are very friendly and you'll definitely be eating your heart out and making a few friends along the way.
Eat the local food
As with any destination, the best way to experience Barbados in an authentic way is to try the local food and delicious delicacies that the island is famous for. Look out for menu items like Flying Fish, Pudding and Souse and breadfruit (which is also a favourite on many other Caribbean islands).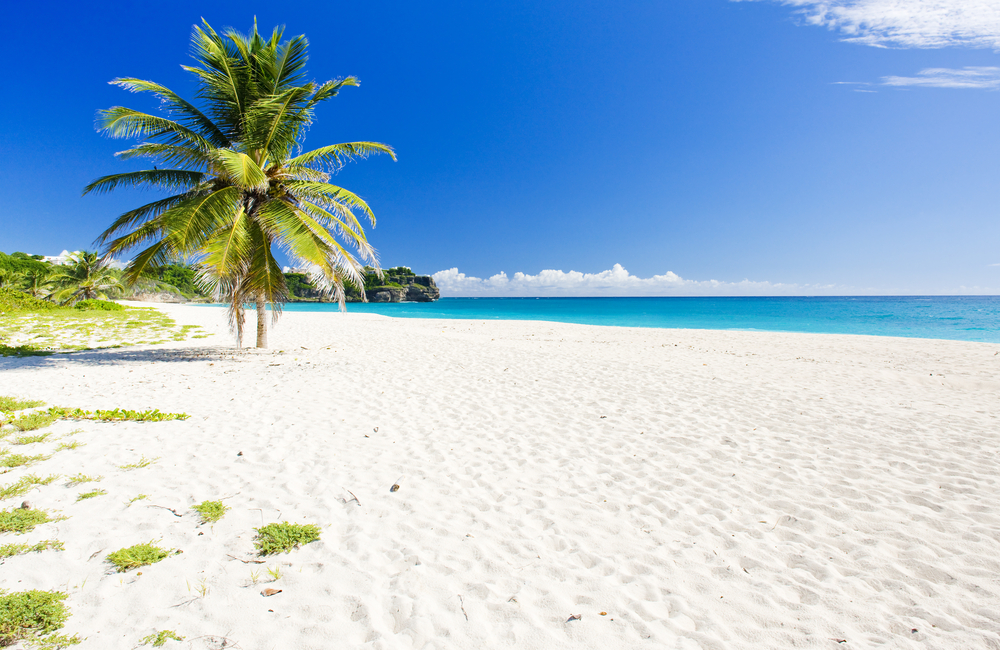 Experience the different coasts
Any package holidays to beautiful Barbados would not be complete without experiencing all of the coasts. You'll be amazed at how diverse one small island really is! On the West Coast you can expect stunning beaches with serene blue seas whereas the East and South East Coast offer more rugged and rough beaches. Our favourite is the North Coast, you get to see the waves crashing into the limestone cliffs and it doesn't feel like you're still on the same island at all.
Attend local events
Another great way to experience the most authentic experiences in Barbados is to attend the local events and join in with the celebrations. Barbados Crop Over Festival in June is an extremely popular one which attracts locals and tourists alike. For a full list of festivities and events, click here.
Each island in the Caribbean is a lot more than just the stunning beaches, and Barbados does not fall short of authentic experiences. If you're not a huge beach-bum or fancy a change, these are perfect to experience Barbados like a true Bajan.