A lot of people consider the Caribbean an expensive holiday, and whilst it can be, there are plenty of things to do on the islands for tiny budgets especially Antigua. Whether you're planning to go to Antigua with kids, loved ones or friends, there are plenty of things to do on a budget and still have a fun and enjoyable holiday for everyone.
Eating
Majority of the time, your holiday money will be spent on food even in all-inclusive resorts. Antigua proudly has all-inclusive resorts (including Jolly Beach Resort), and one of the great things about the island is that the portions are huge. You get more food for your money than ever before which means you won't need to spend any extra to feed your hunger! The food is delicious, and if you're not relaxing in all-inclusive, you can still enjoy the big portions for less.
Beaches
The Caribbean is most well-known for its beaches, and they are one of the most popular things to do in Antigua for free. Why stay in a beach-front property, when you can get a cheaper hotel and walk to a gorgeous beach just 2-minutes away. We recommend getting to the South Coast to visit Ffryes beach, especially for the sunset!
Another beautiful beach to experience is Hermitage Bay. The atmosphere is incredible and whilst being remote, it is very popular being nearby to one of Antigua's finest hotels. Public parking is available and the beach is open to all, so you don't need to miss out on one of the top serene beaches!
Water-Sports
If you're staying at a beach-front property, the chances of them offering free motorised water sports or cheap lessons for motorised water-sports are pretty high. It's a great way of spicing up your day to the beach, a simple trip on a jet-ski can really transform the whole holiday for such little cost.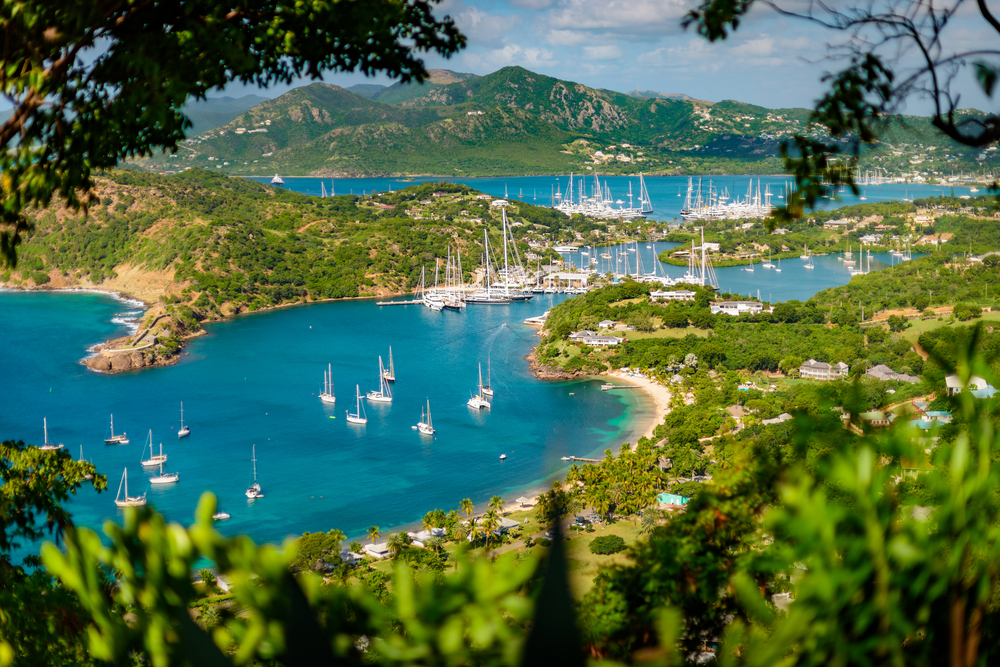 Nelson's Dockyard National Park
Antigua is an island well-known for its natural beauty and flat surface, and with that comes great opportunity to go hiking and witness breath-taking views from higher up. Nelson's Dockyard National Park offers several hikes for fearless adventurers, ranging in distance of a quarter of a mile to just under two miles. Is the hard work worth it? Absolutely! Want to hear the best thing about it? It is free so you CAN enjoy Antigua on a budget.
If you're looking for package holiday offers to Antigua for a hiking holiday, you're definitely looking at the perfect Caribbean island with its variety of opportunities for hiking.
Fort James, fort Barrington and Great George Fort
Each Caribbean island holds great historical value and Antigua is no exception. There are wonderful opportunities to learn about how Antigua developed into the city it is today and how they became an independent island. Stop questioning what to do in Antigua because learning the history should definitely be on the agenda.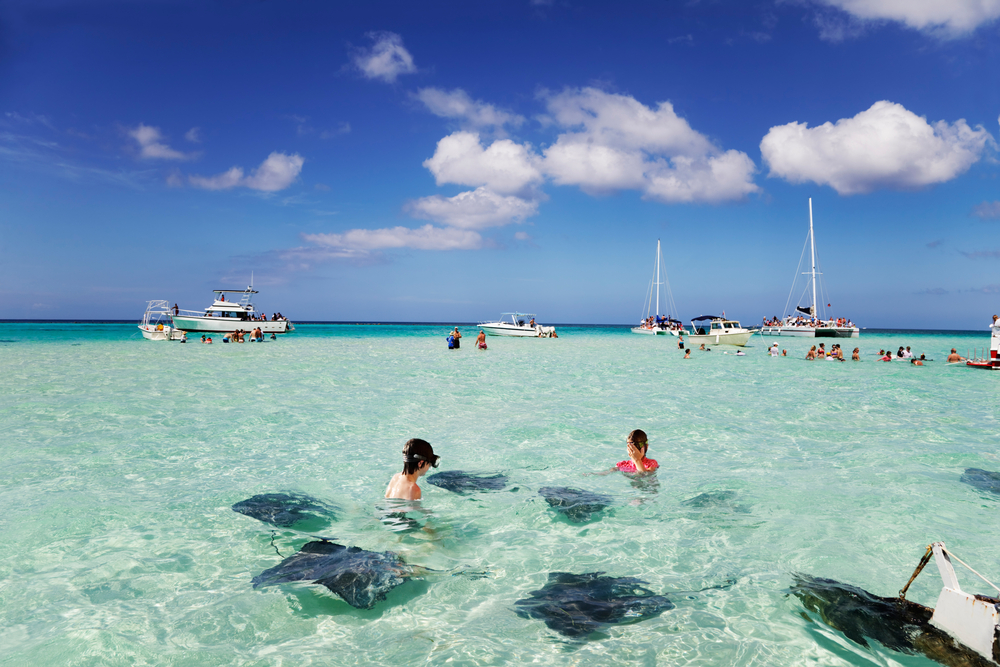 Stingray City
Okay so sometimes it's okay to splurge a little bit, plus if you're saving lots of money it's acceptable to buy one incredible experience, right? Stingray City is voted the top thing to do in Antigua and we stand by that title. Antigua is home to the "brightest" rays in the Caribbean, and with a snorkelling adventure available, it's really hard to say no. You can feed, snorkel and take plenty of pictures with the coral reefs, sting rays and colourful fish plus with a quick speedboat ride to the area, you'll definitely be thankful for saving your money! Click here for more information.
Antigua can definitely be enjoyed on a budget; the best memories don't need to have cost thousands of pounds! With cheap packages and plenty of free things to do on the island, you will definitely not run out of things to explore and discover.