Who knew one small island could boast so many glistening beaches? Your next trip to Barbados should involve some beach time, even if it is a flying visit before venturing to explore what else the Caribbean Island has to offer. Worry about bringing a souvenir or two from Barbados after your relaxation time, here are our picks of the best beaches in Barbados that you will want to go back to!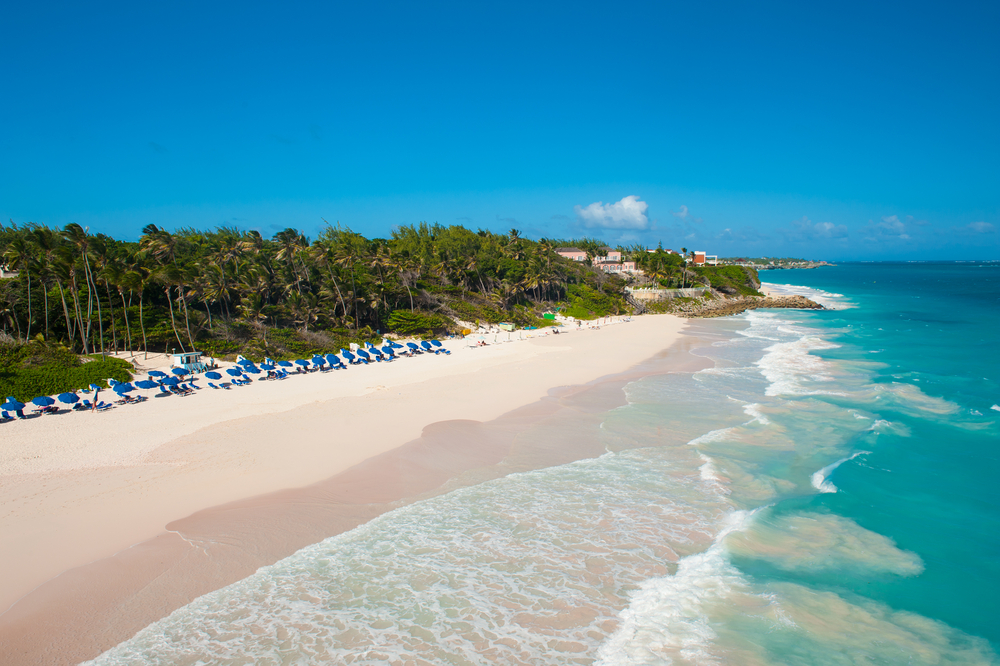 Crane Beach
Possibly one of the most stunning and best beaches in Barbados is the Crane each located within the pretty The Crane Resort Hotel. The hotel boasts elegance and this white sandy beach provides exactly that. If you're a beginner surfer or body surfer, then this is perfect for you with calm oceans. There sheltered areas are close to the shores making it a great area to enjoy a paddle in the sea.
Dover Beach
Located on the South Coast of Barbados is the exotic Dover Beach. It is a gorgeous stretch of glistening water and soft sand, if you haven't been blown away by the view you will be by the amount you can do here. You can go swimming, jet skiing, body surfing or go for a simple romantic walk along the shore-line. It is peaceful, popular and simply beautiful.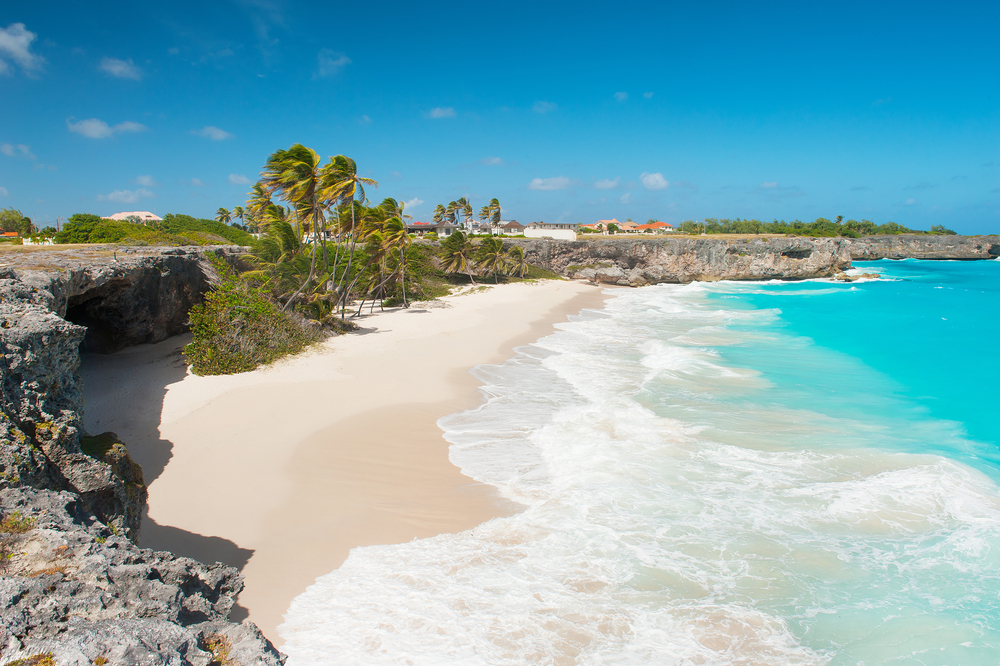 Bottom Bay
The pink-sandy cove, Bottom Bay, is one of the best beaches in Barbados for picnics and admiring the shoreline. We wouldn't recommend swimming in the water as the current is quite strong, but is a visually stunning area. It is surrounded by high jagged cliffs so you can really get the perfect spot for your picnic.
Bath
Bath is well-known for being one of Barbados's best beaches for swimming as there is minimal current and almost no waves. If you stroll north of this beach you will come across a beautiful waterfall and remains of a popular train line that used to run through here. Don't forget to bring your swimming costumes to this beach.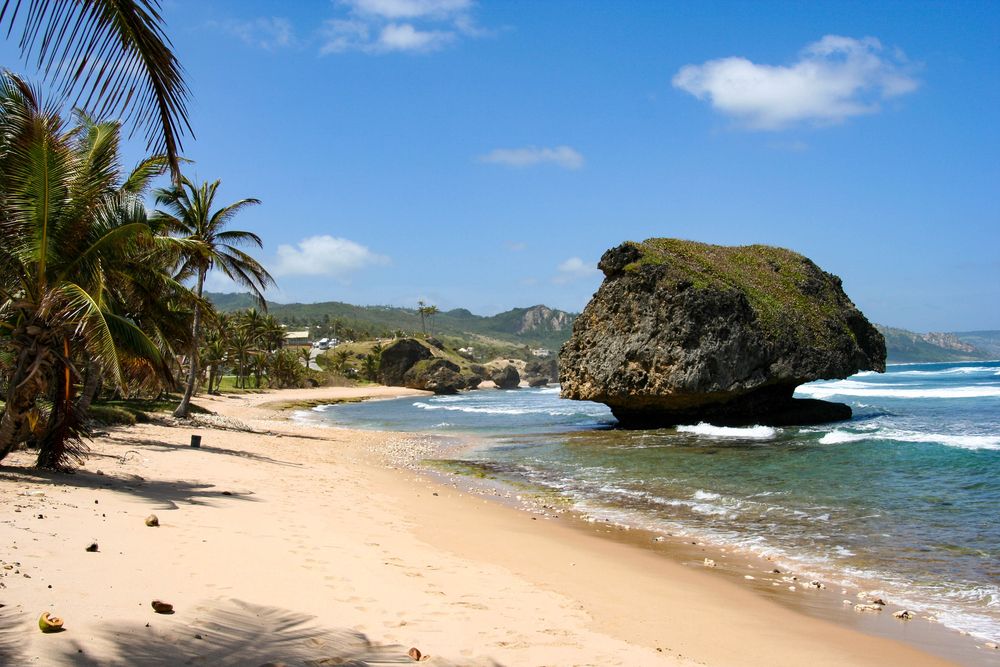 Bathsheba
On the East Coast is the picturesque Bathsheba which hosts a surfing competition annually. It's known as the surfing capital of Barbados so you can expect to see many enjoying the waters here. But no worries if you don't surf as you can try your hand at snorkelling and diving at the many reefs and pools. This beach in Barbados offers so much, plus a jaw-dropping landscape views so it's no wonder why it's one of Barbados' most popular beaches.
Accra
Accra is one of the largest beaches in Barbados and you can find many local vendors along the wide stretch of sand so you can purchase some souvenirs for your return. With a gentle current, it's also a wonderful beach to enjoy some water-sports including boogie boarding and snorkelling.
Cattlewash
Because of its strong current, this particular Barbados beach isn't very popular so you can be almost guaranteed a large stretch of peaceful sand to yourself. It is one of the longest beaches in Barbados and is perfect for sunbathing and sightseeing – NOT swimming. With some small villages in the area, you can easily discover off-the-beaten path on this Caribbean Island too.
There are some gorgeous Barbados beaches and once you set eyes on these ones, you will most certainly want to take a trip back. Get ready to be blown away!