It's no secret that the Caribbean has some of the most beautiful beaches in the world and St Lucia definitely does not fall short of breathtaking beaches.  All over the island you can find incredible beaches that have things to do and leave you feeling relaxed but also never wanting to leave the island. Discovering some of these beaches will make a perfect dream holiday to St Lucia; with so many  to choose, here's a few of the best beaches in Saint Lucia that you don't want to miss out on.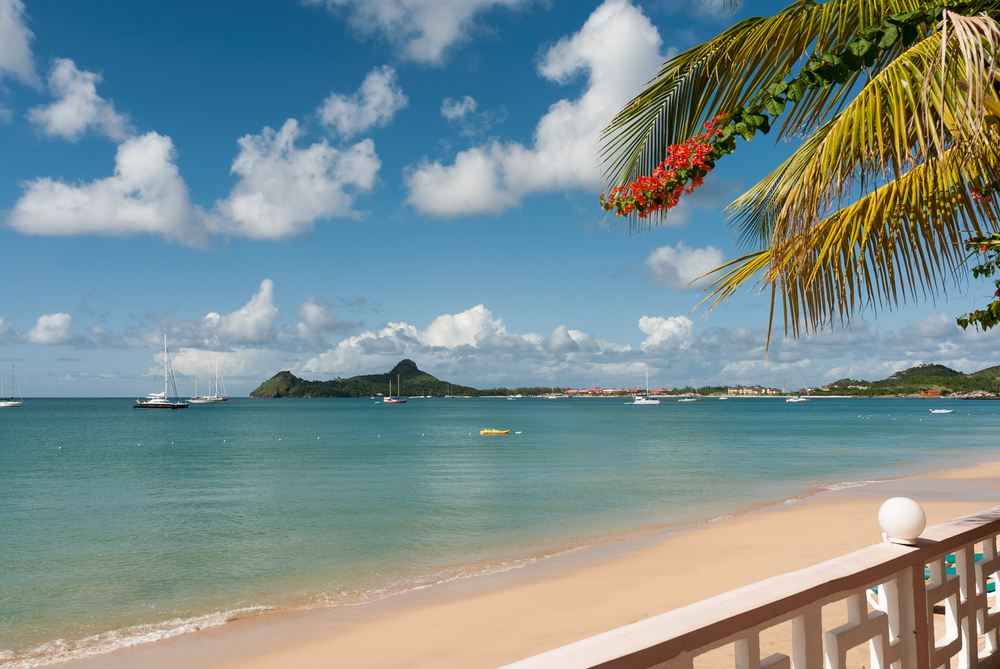 Reduit Beach
Reduit Beach is possibly one of the best beaches in St Lucia and it's really not hard to see why. This 5 mile white sandy beach on Rodney Bay is one of the most popular beaches in St Lucia with restaurants and vendors renting water-sports equipment nearby; you'll be sure to have a fantastic day out here with beautiful views and enjoying the relaxing atmosphere of the Caribbean. St Lucia has some of the best diving beaches and you would not want to miss out on a fantastic diving experience in St Lucia.
Anse Chastanet
Anse Chastanet is 150 metres of dark, silvery sand is rated one of the best beaches in the south-west of the island. It is one of the best snorkelling spots in St. Lucia so if you're looking at trying snorkelling, a visit here is an absolute must. There are also diving, mountain bike trials and sun-loungers available too!  There is an excellent restaurant that is right next to the beach meaning all the facilities you could need are easily accessible here.
Pigeon Point Beach
Take a trip to Pigeon Island and explore Pigeon Point Beach; it is an excellent day trip and the beach is near Pigeon Island National Historic Park so there are other things to do nearby. This is the best beach in St. Lucia to take a picnic and relax by the beautiful calm Caribbean ocean and enjoy the fantastic views the beach has to offer. It is a quieter alternative to Reduit Beach but still offering a fantastic day out for all the family.
Jalousie Beach
This beautiful beach in St Lucia offers some of the best views that you will find on the island! Jalousie Beach is fantastically located right at the foot of the majestic Pitons offering a great view of Gros and Petit Piton's volcanic peaks. With a reef at the base of the Pitons, it makes it another spot great for snorkelling and scuba diving. You will not want to miss out on enjoying the beautiful white sandy beach next to the clear Caribbean ocean.
Choc Beach
Choc Beach is another fantastic beach in St Lucia that is great for water sports. With the options of renting a sailboat, a windsurf board or go waterskiing, a day out here will not be a bore. The calm sea is excellent for families with children and is a fantastic day trip for those looking to try something new and relax.
With so many beaches in St Lucia it is difficult to choose the best, and with so many having some easily accessible facilities, you'll be sure to have a fantastic day out and whatever beach you choose. The best beaches in Saint Lucia are even more beautiful in person, so why not experience it and get your holiday booked today?