After a long night spent at one of the wonderful roof top bars in New York City, exploring the hustle and bustle of the Big Apple isn't what you need. There are plenty of beautiful gardens in New York City, offering a contrasting peaceful environment to the busy streets. From enchanting gardens to botanical well-kept gardens, you can't skip these natural beautiful sites.
Elizabeth Street Garden
Tucked away in Little Italy, the Elizabeth Street Garden is a beautiful New York garden within the high-rise buildings. This garden features vintage table and chairs within an array of marble and beautiful sculptures to create a pleasant atmosphere for all that decide to stop here. This beautiful garden in New York is currently being scouted for new housing, so you will want to check this out sooner or later.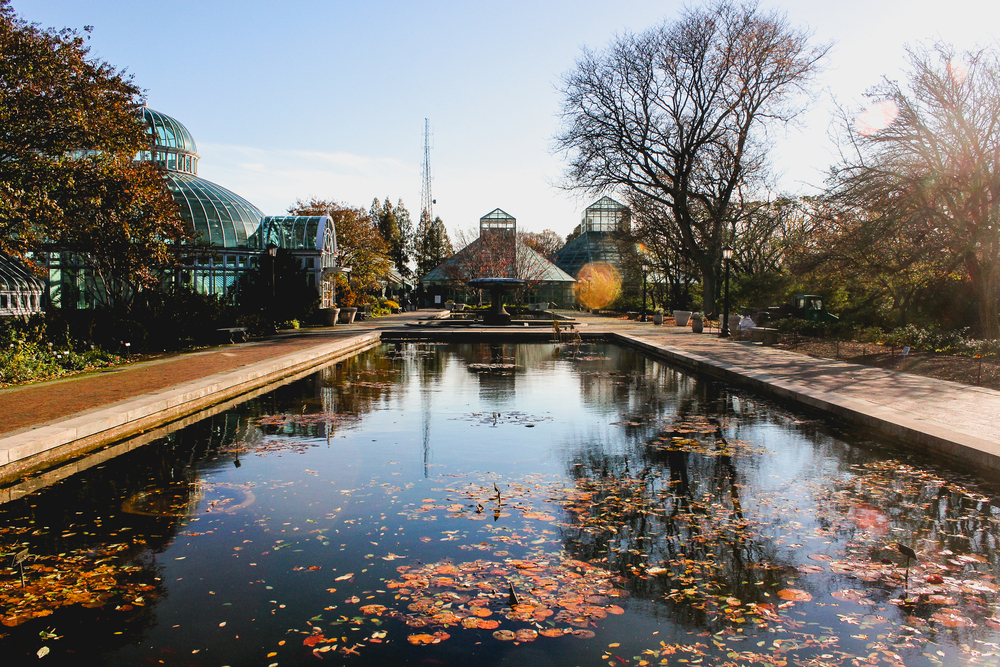 Brooklyn Botanic Garden
Within this spectacular New York garden are plant life from three different temperature zones, it's like exploring three different places in one 52-acre garden. What makes the Brooklyn Botanic Garden is nearly everything is dedicated to one of Shakespeare's famous plays; from the fragrances to the plant species. The cherry blossoms flourish to make a beautiful sight as you walk through the beautiful gardens, read more about it here.
Greenacre Park
Greenacre Park is incredibly small but is big in personality. Located in Midtown Manhattan, this small park features places to sit, heat lamps shady trees and a café making it a great place to relax and enjoy New York style coffee. As well as this, you can enjoy the sweet sounds of the 25-foot waterfall – you'll be impressed to see how they've utilised such small space to create an escape from the busy city.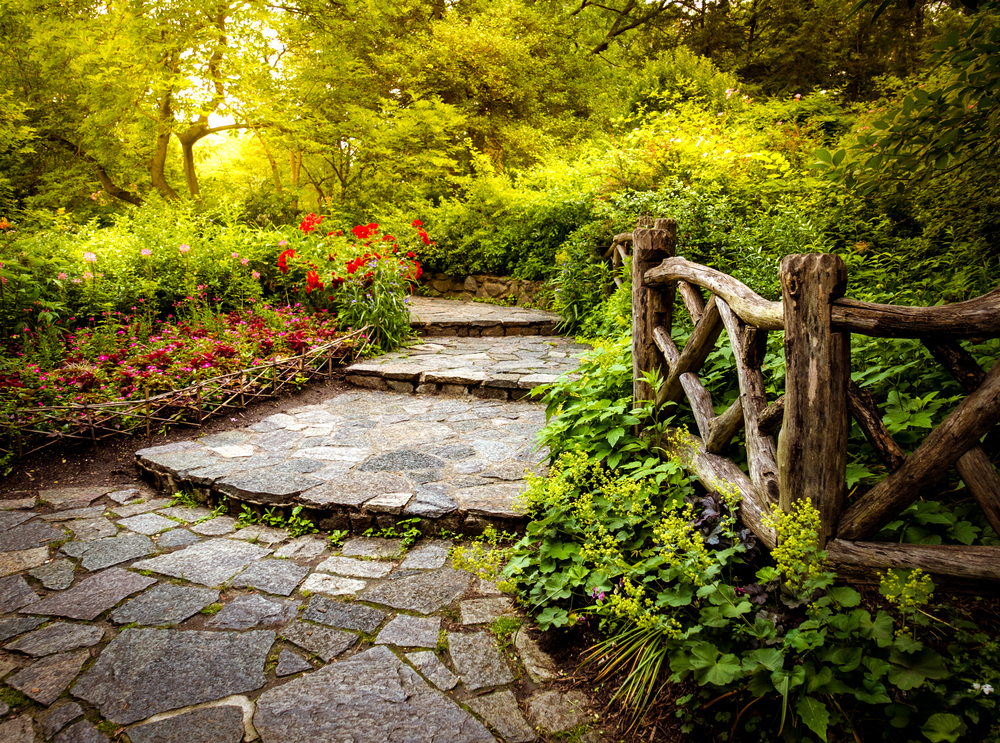 New York Chinese Scholar's Garden
Get a taste of the Far East, right here in New York at the New York Chinese Scholar's Garden. Tucked away within in the city, this park will take you to the Far East with beautiful structures and plants similar to those you can find in China. Along your discovery, be sure to stop and read the poetry and study the paintings as they are all by monks; channel your inner panda and fall in love with the bamboo forest too. There's plenty to explore here and you'll feel as if you're on the other side of the world. Read more here!
Conservatory Garden at Central Park
Oh yes, we can't miss off the great big park that's smack bang in the middle of New York. The conservatory garden at Central Park is the only formal garden in New York and is truly stunning. It's considered New York's quiet area so it's great for a coffee and reading a book after a busy day exploring the city. The Conservatory Garden is separated into 3 separate areas with a distinct style: Italian, French and English. Each area is absolutely stunning being home to many weddings too. Whether you wish to enjoy a leisurely stroll or read a book, this park is definitely perfect for both. Check it out here!
Whilst many people fall in love with the chaotic atmosphere, escaping to one of New York's beautiful gardens is recommended. But shh because most of these are not as well-known as you might think, so grab a book and head here for your quiet hours.