If you've always dreamed of getting married on a beach or abroad, the Caribbean offers an idyllic setting for an unforgettable beach wedding. Home to many beautiful islands, couples looking to tie the knot will be spoilt for choice in the Caribbean. To make life a little bit easier, our travel experts have shortlisted 7 Caribbean islands which are worth considering for your big day…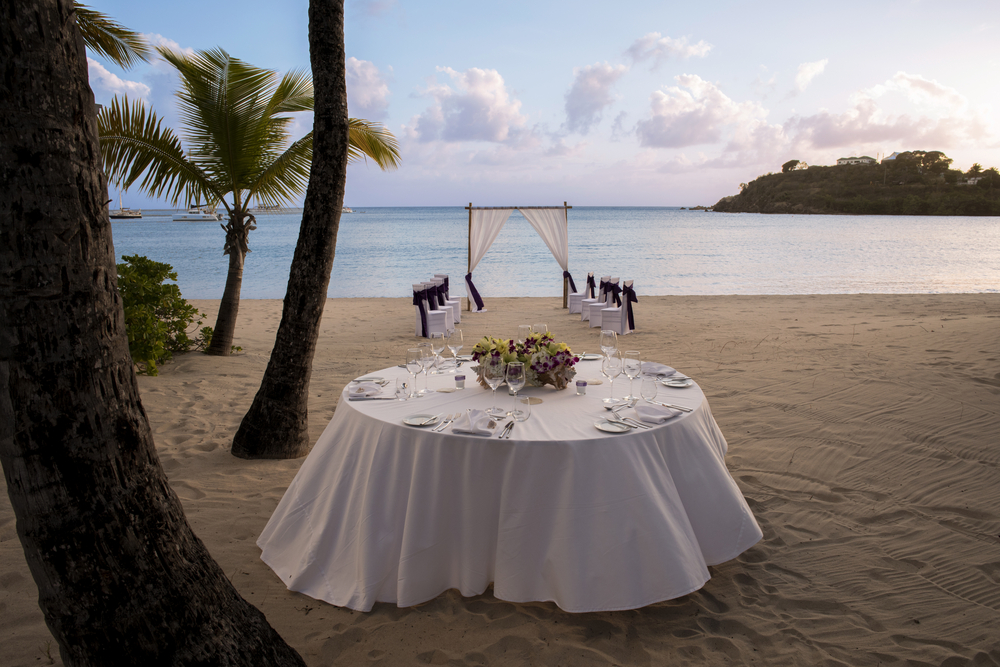 Antigua
If you love all things nautical and enjoy history, Antigua is your wedding spot.  You won't be short of activities to do in Antigua including The English Harbour which offers a lot of history and sightseeing.  As well as the history and culture behind the island, Antigua is home to 365 white sandy beaches if you fancy just relaxing.  There are lots of choices of luxury resorts for your Caribbean wedding in Antigua including Halcyon Cove and St James Club & Villas which offer you the perfect spot.
Halcyon Cove by Rex Resorts
Halcyon Cove offer a variety of wedding packages to make your Caribbean wedding exactly the way you wish. There is an on-site wedding co-ordinator to ensure your day goes as you planned and a free honeymoon package is available. The hotel offers a variety of venues available on-site including a beach-front setting.
St James Club & Villas
This property offers luxury and glamorous weddings to suit every budget with a variety of packages available. There's also a complimentary wedding package which includes a beach-front setting for you to say your vows.
When to visit Antigua?
The best time to go is between early December and mid April where it is the cool and dry with temperatures still high. End of August through to October is best avoided due to hurricane season and it being very hot and muggy in these months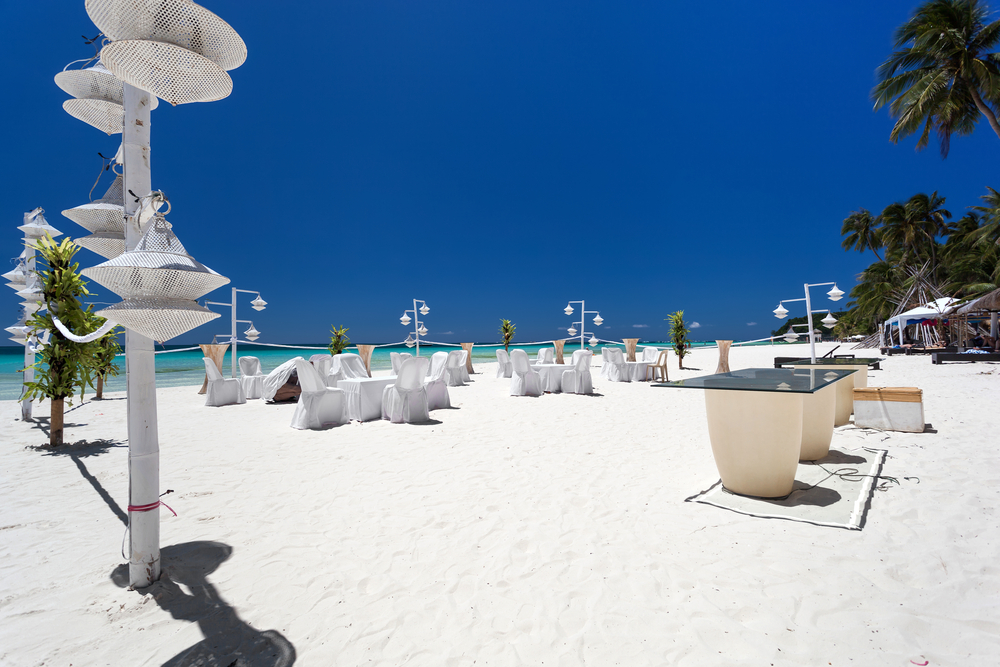 The Bahamas
Consisting of 700 islands, there is wedding spot for everyone in The Bahamas. Depending on the type of wedding you desire, there are options to have quite a lot of privacy on islands such as Harbor Islands and Exuma. Alternatively, our luxury resorts and hotels can be found on one of the many islands. Top Bahamas destinations include Nassau and Paradise islands where there are handfuls of activities to do as well as endless sun, sand and sea. A Bahamas wedding is perfect if you're after a beach setting and the hotels we recommend for this are Atlantis Paradise Island and Breezes Bahamas.
When to visit The Bahamas?
Weather in The Bahamas is great all year- round with over 300 days of sunshine each year, however the best time to visit the island is between November and April.  Hurricane season runs from July to October so are best avoided.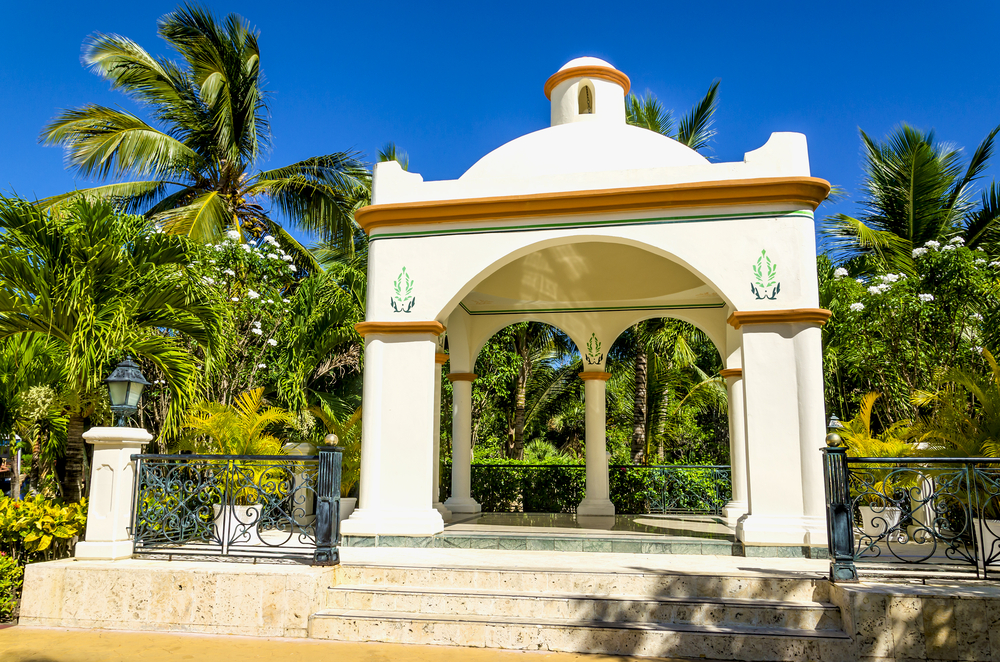 Barbados
A wedding in Barbados, the jewel of the Caribbean, is right up your street if you are after something relaxing with a luxurious beach.  The island has exotic locations and beaches with plenty to do including exploring the local culture and historical attractions around the island. Our top picks of places to tie the knot in Barbados include Waves Hotel & Spa by Elegant Hotels and The Crane Resort.
When to visit Barbados?
The dry season in Barbados is December to May with June to November being the wetter months on this island.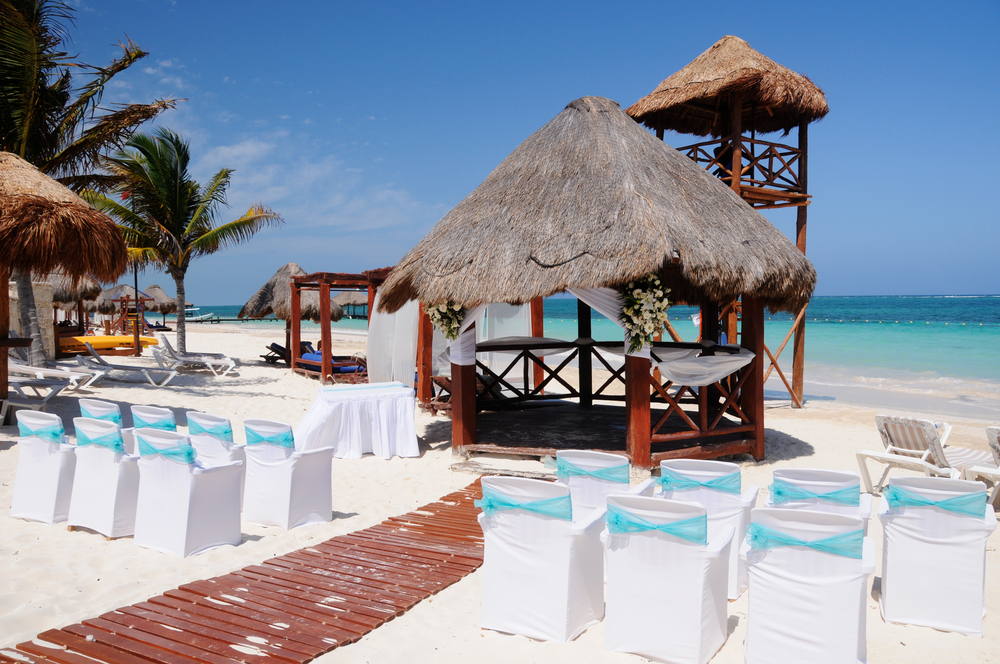 Mexico
Cancun has to offer breathtaking sea and sands located on a peninsular in Mexico.  Crystal clear waters of the Caribbean Sea make it an ideal setting for a luxury wedding. There is plenty to do in Mexico whether it is seeing the nightlife or discovering the underwater museum.  Areas within surrounding Cancun which are locations not to be forgotten include Puerto Morelos; a small village located on the Mayan Riviera. Playa Del Carmen offers a quieter location south of Cancun if you are after something more remote with something still for everything.
Moon Palace Cancun
Moon Palace Cancun offers both intimate and grand weddings so whether you want a horse-drawn carriage or a slightly smaller wedding, all is possible. With a beautiful beach-front location, you can choose from the white-sandy beach or on one of the elegant piers to spend your wedding day.
Occidental at Xcaret Destination
With the beautiful backdrop of the tropical scenery, Occidental at Xcaret Destination offers one of the most spectacular locations for weddings in Mexico. The hotel caters for all types of weddings with a diverse knowledge of traditions and the wedding consultant will ensure your day goes just as planned.
When to visit Mexico?
The most popular and best time to visit Mexico is November to April when it is dry and rainfall is low.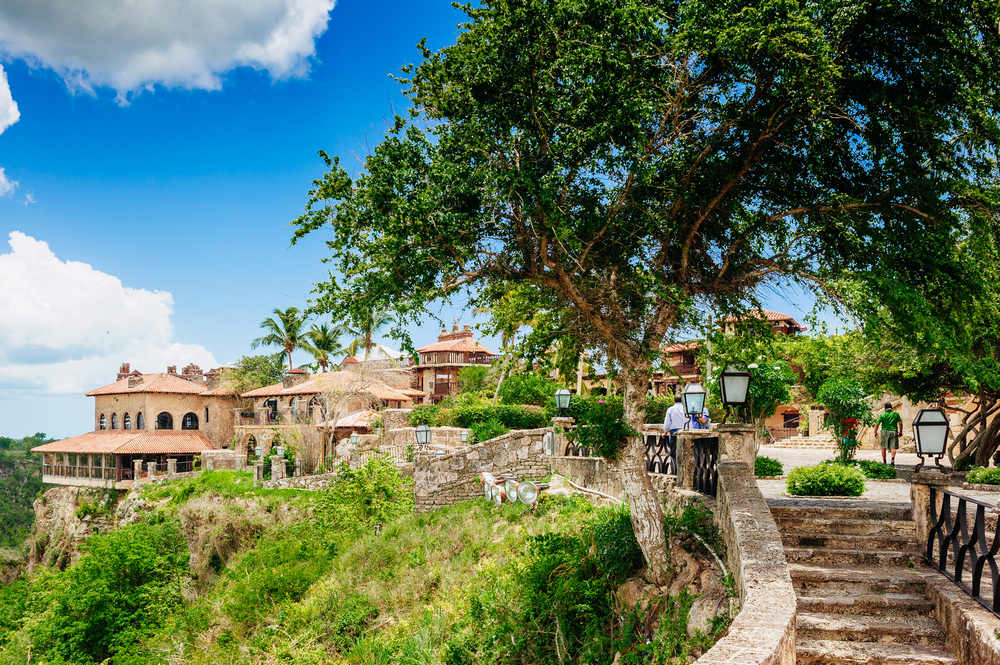 Dominican Republic
With some of the most attractive beaches and views in the Caribbean, tying the knot in the Dominican Republic can be a relaxing and enjoyable experience with 300 miles of white powdery sand.  You won't be left short of activities to do on the island as golf is a popular sport there. The island is also home to the Caribbean's tallest mountain which is a site to see. The resorts we recommend for your Dominican Republic wedding include the Eden Roc at Cap Cana and Dreams located in Punta Cana; both have the perfect setting for your big day.
When to visit the Dominican Republic?
Punta Cana can be known to encounter tropical storms each year. The best time to visit the Dominican Republic is between November and April.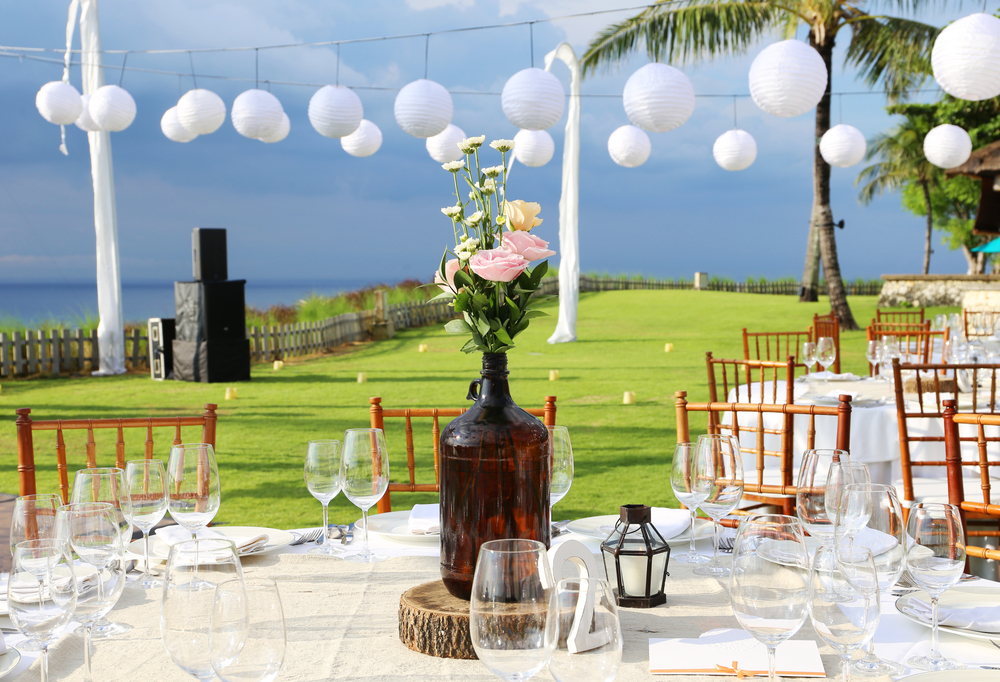 Jamaica
Beaches and palm trees are just some of what a wedding in Jamaica has to offer. If you want a bit more culture to your big day then Jamaica is home to reggae and Rastafarianism which is embraced all over the island. A trip to the Blue Mountains will leave you with a breath taking view of the longest mountain range in Jamaica making your wedding that extra special and memorable.
Jewel Paradise Cove
Jewel Paradise Cove features a variety of wedding packages including a complimentary package when you stay 6 nights or longer. The resort will focus on making your day perfect for you so the bride and groom can focus on the more important things – each other. Choose from a beautiful beach-front location or their other stunning wedding venues for your dream day
Hilton Rose Hall
From the moment you arrive at Hilton Rose Hall, all of the wedding details will be taken care of for you. There are a variety of venues so you can enjoy a traditional or Jamaican themed wedding and with flawless services across the wedding packages, you will have an unforgettable day at Hilton Rose Hall.
When to go?
Hurricane season should be avoided which is June trough to November. Anytime around this will give you perfect weather for your wedding.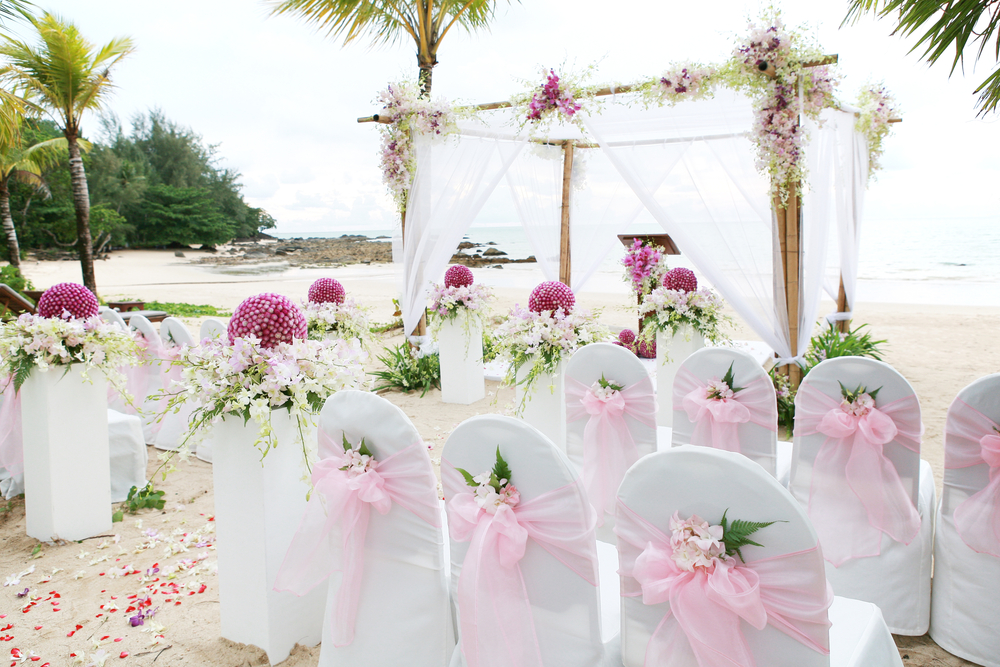 Saint Lucia
One of the perfect Caribbean wedding destinations, Saint Lucia has a lot to offer from beaches to adventure as well as a vibrant culture. There's plenty to do in Saint Lucia from zip lining over the Pitons, diving in the ocean or soaking up the sun on the beach, you'll be left with a time to remember. Being one of the smaller islands in the Caribbean, resorts worth checking out for your wedding are the beautiful Coconut Bay Resort & Spa and also the Papillon St Lucia by Rex Resorts.
When to visit Saint Lucia?
The weather in Saint Lucia is best from mid December to April so we recommend going in this time.
With our top pick of Caribbean wedding destinations, there is an island for everyone whether you're after a small and private wedding, a relaxed stay or something a bit more action packed and adventurous, you can be certain that each island will have the perfect setting you're after with one of our luxury resorts. We would love to hear your Caribbean wedding plans over on our Twitter @Holidaygenie