Las Vegas is a city full of 24-hour casinos and endless entertainment options including a variety of famous Magic Shows. With many worldwide famous magicians being in the city, we are sure you'll be spoilt for choice of Magic and other shows in Vegas.
David Copperfield
When in Las Vegas it would be wrong to not check out some of the most famous magicians in town. You may have seen them on TV however we are sure seeing them live will be a whole new experience.  David Copperfield, the best magician in the world, even has his own magic show which has been reviewed as one of the best in magic shows in Las Vegas.
Penn & Teller
A magic holiday to Las Vegas would not be the same without witnessing the famous Penn & Teller. The fantastic duo have been featured on TV multiple times and now you have the opportunity to see them up close. They are well-known for being great entertainers as well as a little bit political. After performing their jaw-dropping tricks, they will ask you to watch closely where they will show you how they managed to trick you.
Mac King Comedy Magic
Mac King Comedy Magic is a great magic show for people on a budget and looking for a great comedy act at the same time. This illusionist is well known for his retro suit, hairdo and his apologetic self-deprecating humour. His tricks are mind-blowing and his unmatched sense of humour makes the show unique. Some of his jokes are clearly intended for adults however are masked enough for little ones to not understand them.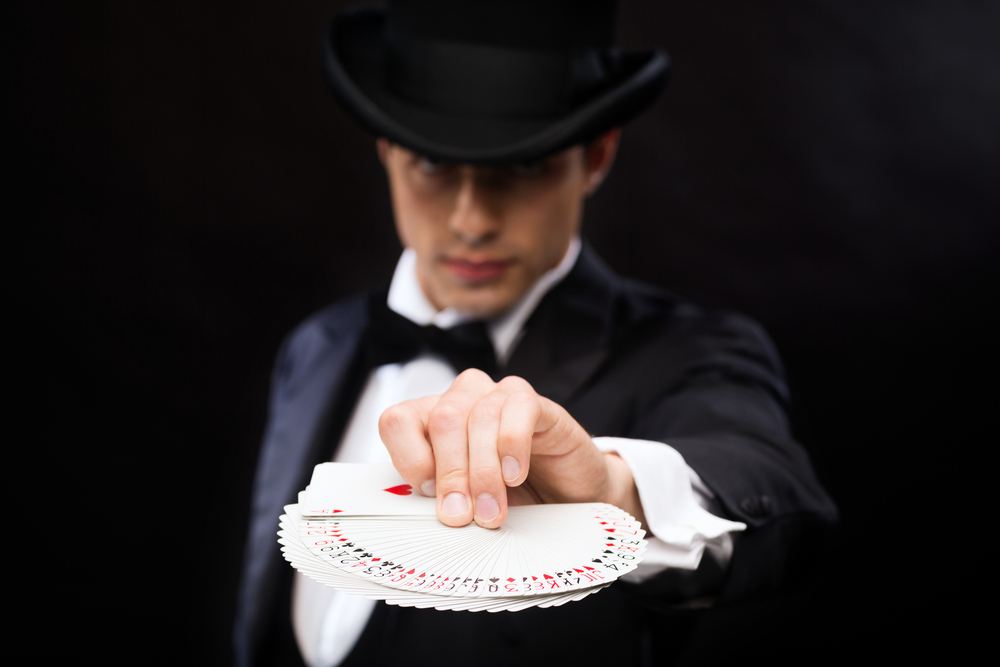 Illusions'
Illusions' starring Jan Rouven is another fantastic magic show in Las Vegas that will leave you sat on the edge of your seat in anticipation. He performs hair-raising, death-defying shows and mesmerises audiences all around the world. Rouven is famous for his well-known show "The Man with Nine Lives" and went on to win awards such as "Magician of the Year". With acts so dangerously exciting, it is one of the best magic shows in Vegas with a fantastic price to match.
Nathan Burton's Comedy Magic
A fantastic show for all the family is Nathan Burton's Comedy Magic. The show involves lots of comedy, showgirls and great magic; he has a great sense of humour (appropriate for kids' ears) and can easily make the audience laugh during his performances. If you're looking for a good laugh and an enjoyable night for the whole family, Nathan Burton is your man.
Tommy Wind
All magicians add their own unique twist onto their shows and Tommy Wind is no exception. He has combined martial arts, music, comedy and magic into one show which you can enjoy in Vegas. His magic tricks often involve musical instruments where he showcases one of his many talents of playing them all. It is a fantastic show and great for travellers who are on a budget.
With so many great Las Vegas magic shows, it'd be wrong to not enjoy a few. With many of the shows being great for people on a budget, you'll still be able to enjoy a show without worrying about cost!
Like this post? Make sure to follow us on Facebook to be updated on when we upload new posts!
Save
Save