Las Vegas is of course known for its incredible nightlife and casinos, and so it's only right to dance away the night in some of the popular clubs in Vegas. You should definitely add the Las Vegas nightlife on your list of what not to not miss in Vegas. We've got all the best nightclubs that will definitely get the party started for your lively night out in the buzzing city.
Hakkasan
One of the top nightclubs in Vegas has to be Hakkasan and is the place to be pretty much every night. If you've never heard of this famous club then you need to make plans to go there ASAP because it is one of the best clubs in Las Vegas. Whilst being a huge club with massive dance floor, there are also some of the world's most-famous DJ's playing here. The company that own this club are dominating Vegas nightlife and so you expect a real epic night here! Find more information here.
Omnia
Omnia is part of the same brand as Hakkasan so of course you can expect a lively and exciting night out here. Whilst being a brand new club, this nightclub in Las Vegas is becoming increasingly popular. With fantastic music and plenty of space to dance the night away, you should try and do everything you can to get into this club.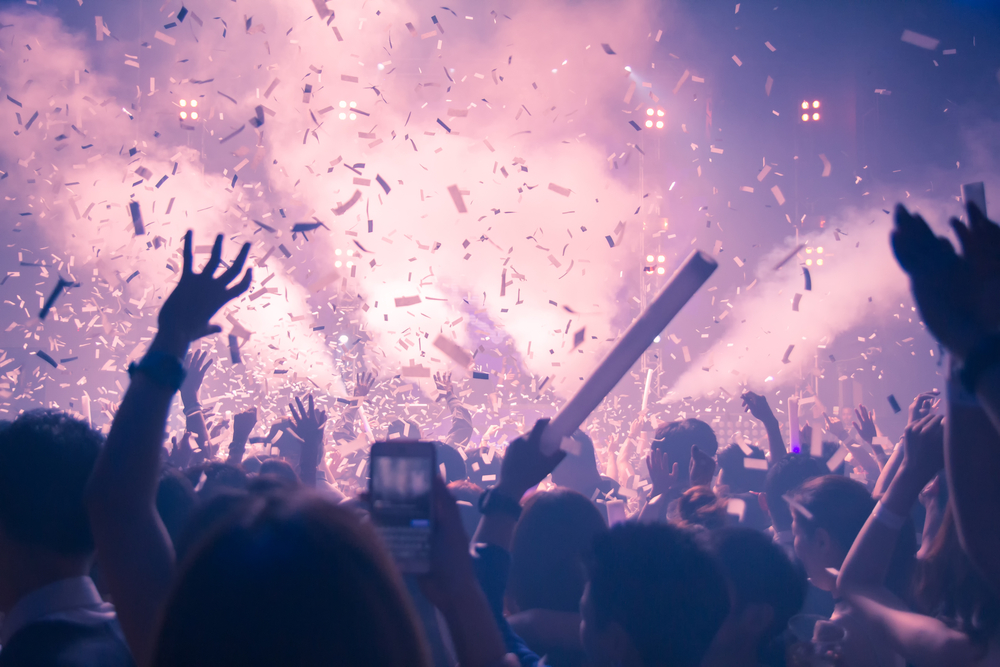 XS
It's hard not to call XS one of the best nightclubs in Vegas! It is modelled after the Wynn's very first nightclub that led the hotel to success and now XS has taken its place. With plenty of space to dance and places to sit and relax while sipping on delicious cocktails, you can either choose to dance or relax at this popular club in Vegas. Whilst it is an amazing nightclub, you'll never ever want to leave because of the ease of getting to and from the bar which is very important in any club. Check it out here.
Voodoo Rooftop Nightclub
This is certainly a nightclub in Las Vegas that should be added to your bucket-lists: Voodoo Rooftop Nightclub. With an unbeatable view of The Strip and a unique clubbing experience, you'll definitely want to dance the night away 51 stories up. With no set dance floor you can dance wherever you may wish at this nightclub making the possibilities endless, so get on those tables and film yourself to show friends and family what a wild time you had experiencing the Las Vegas nightlife.
Hyde Bellagio
Dance the night away right behind the iconic Bellagio Fountains that attracts thousands of tourists yearly! Bellagio boasts an elegant nightclub that definitely really expresses the true wonders of Las Vegas nightlife. You could be tucking into one of the many delicious cocktails this club has to offer while dancing the night away with everyone else looking to have a great night. You probably won't remember it, but we know it'll be legendary!
There's a reason why Las Vegas is so well known for its excellent nightlife, and you can't pass up the opportunity to dance the night away in Vegas. Whether you're right by the fountains or 50 stories high, you'll definitely have a brilliant night – just be ready with your hangover remedies.