Whether you're taking a trip to Orlando, Miami, Tampa or anywhere else in Florida, your holiday adventure should definitely be zip lining or at least included in your itinerary. Not only will you get some beautiful views of Florida, you'll also get the adrenaline pumping as you soar above the ground. We've got the best places to go zip lining in Florida so you can have a fun and exciting time with the family, let's just hope you have a photographic memory because you'll definitely want to save a picture of the view for future reminiscing.
Zoomair Treetop Adventure Park
Fancy zip lining in central Florida? No problem.  Zoomair can be found at the Central Florida Zoo, so once you've had a look around at some fascinating animals that they have there. To get to the zip line you can have a fun adventure climbing around the high adventure course which includes multiple zip lines where you can be 50 feet above the ground. It is definitely a fun activity and a great way of seeing the forestation in Florida. Click here for more information.
Gatorland
A trip to Gatorland is essential for anyone in Florida, and they have a new way of seeing the alligators. The Screamin' Gator Zip Line lets you fly across the alligator pond where you'll be 1,200 feet high, looking down at the Florida gators. They offer a 2 hour experience which lets you get a fascinating new angle of the alligators where you can get the heart pumping as you're 7 stories high, above the treetops. It definitely is a Florida zip line that you shouldn't miss out on.
Forever Florida
One of the best places for zip lining in Florida is at Forever Florida in St. Cloud. The town it is located in is considerably small but park is a lot more adventurous than you would think. It has a total of 7 zip lines and 3 sky bridges with the longest zip line being 682 feet long! You'll be reaching speeds of up to 30mph and we can guarantee it will get your heart pumping and the adrenaline buzzing around. There is also the option to jump off a 7-story platform safely, which is terrifying but at the same time very thrilling and tempting.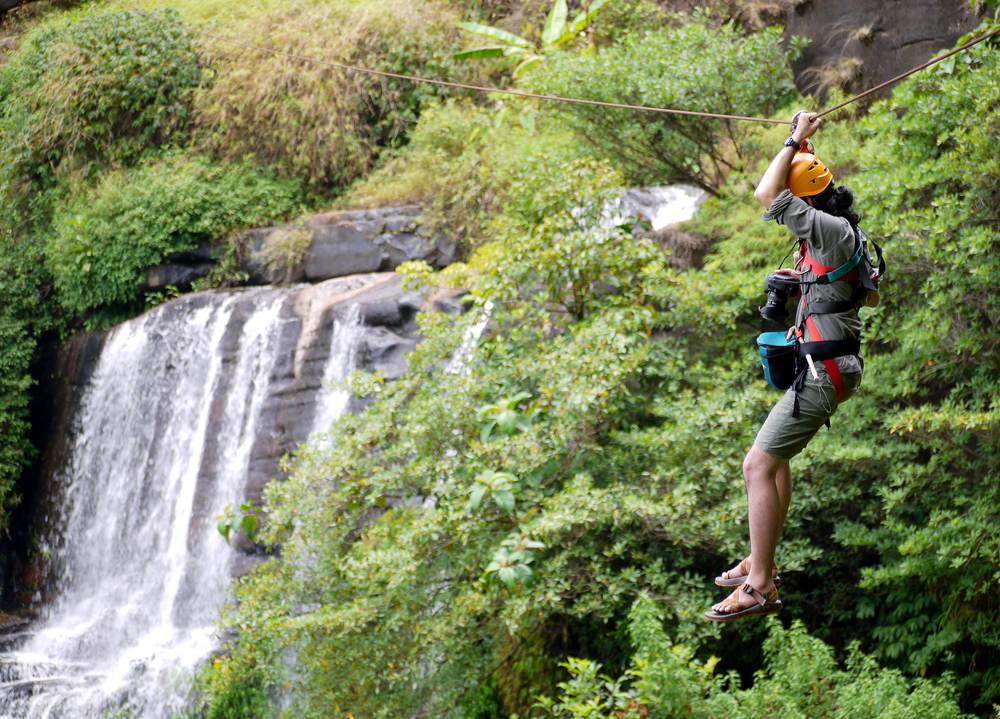 Canyons Zip Line & Canopy Tours
Let yourself walk amongst the tree tops at enjoy zip lines in Florida at Canyons Zip Line & Canopy Tour. You could be spending up to 3 hours of fun enjoying 9 zip lines, 2 rope bridges and a rappel. You seriously won't get bored here, the adrenaline just won't stop and if you're afraid of heights just don't look down. It is a great Florida zip line for all the family! Check it out here.
There are so many excellent places where you can go zip lining in Florida; it'll definitely tire you out. It's a exciting activity for anyone who loves to explore, and it's safe to say you will definitely get the buzz as soon as you soar through the sky. Would you dare try?