When you think of Miami you probably think of beaches, festivals and brilliant shopping streets. The city is extremely fashionable and we're sure the shopaholics will love splashing the cash and treating themselves. With so many fantastic places to shop in Miami, we've come up with the best streets for shopping that you must visit at least once. With plenty of holiday deals to Miami, you'll be able to have more money to spend while over in the scenic city.
Lincoln Road – South Beach
South Beach is the major shopping destination in Miami with many streets surrounding, it will be a shopaholics heaven. Lincoln Road is the most iconic shopping street near South Beach with the stretch having some of the most popular shop brands worldwide. You can find brands like H&M, Zara, Forever 21 and many more. If you're not looking for clothes, there are also some brilliant book stores along this stretch. No other shopping street in Miami can match Lincoln Road. Click here for more information.
Sunset Harbour – South Beach
One of the newest and trendiest places to shop in Miami is Sunset Harbour. It is a two-block loop that is home to local boutiques in Miami, so if you're looking for something a little different, this is the place to go. Some popular boutiques here include Frankie, Sunset Clothing Co. and Eberjey. There are some delicious places to eat here too, so if all that shopping gets you hungry, you won't be far from a superb meal. You can find Sunset Harbour here.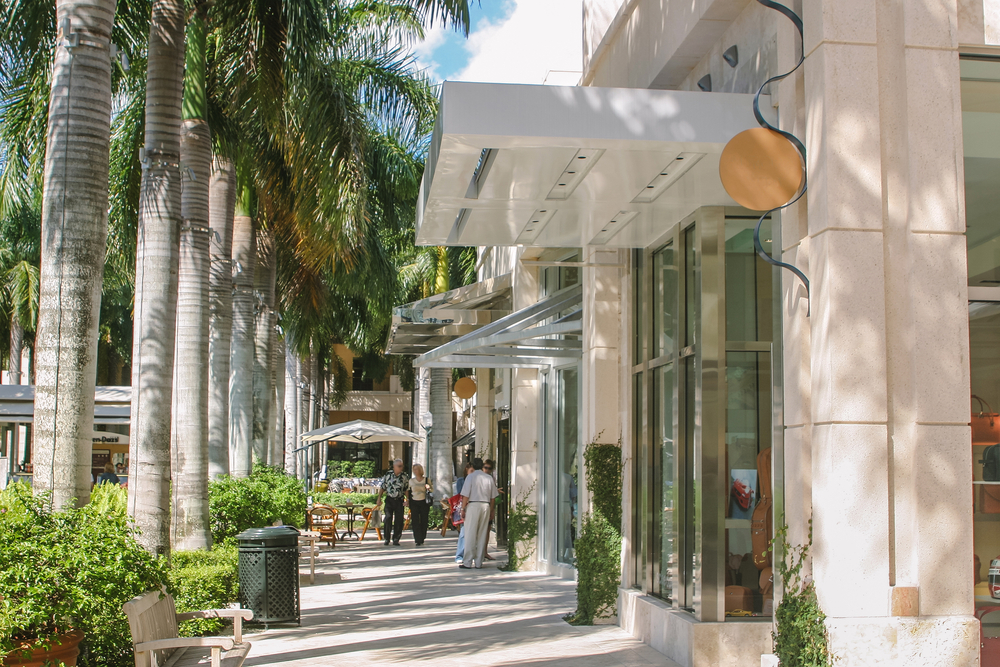 Miami Lakes
At the heart of the vibrant city you'll find some fantastic Miami downtown shopping at Main Street. This is the hub of shopping and entertainment well you find some lovely boutiques including D'or Fashion. It'll be hard to not spend all your dollars on this shopping street in Miami.
Miracle Mile – Coral Way
If you're getting married soon, Miracle Mile has the best shops in Miami for chic bridal shops. If you're not getting married, you can always take a trip and look at the beautiful dresses available. With superb boutiques and cafes, you'll have a full day of al fresco shopping and really feel like a celebrity. For more information, click here.
Flagler Street
If you're not a fan of the contemporary fashion or boutiques, you're probably thinking where can I shop in Miami? Flagler Street is the place to go where you can have a peek at Old Miami with stores like Macy's and La Epoca direct from Havana. This Miami shopping street is well-known for selling wholesale fabric and lots of jewellery stores and you can never have too much jewellery.
There are some excellent places for you to really treat yourself and even pick up some brilliant bargains; you can't go to Miami and NOT shop, it's what the city is famous for. With so many shopping streets around with plenty of places to visit, we know your shopping trip to Miami will be one to remember.