Planning a holiday can be a stressful time, but with one device holds many fantastic Travel apps to make your life easier. From planning to budgeting, there are so many brilliant apps that help you all the way throughout your holiday. This post is the second in the Travel App series, and if you're thinking of going to Orlando, you should check out our Orlando theme park apps to save you time post, just to make things a bit easier for you.
TripAdvisor City Guides – Great for Inspiration!
Sometimes we run out of inspiration of where to go, or we are unsure of activities and attractions to see and do, but Tripadvisor have created a fantastic travel app called TripAdvisor City Guides. It allows you to have community ratings of cities, restaurants, hotels and other attractions all at your fingertips making holiday planning easier than ever. You'll be able to search destinations and find plenty of opinions of people who have already been. If you're worried about totting up a huge phone bill when you're on holiday, TripAdvisor have made the app in a downloadable format meaning you don't need to use data to find the best places nearby.
Trail Wallet – For the Budget Concious
Once you've got your beautiful holiday booked, it's time to set yourself a budget. It's always easier said than done trying to keep to it, so we recommend downloading Trail Wallet. it is a fantastic budget travel app to make sure you keep to your budget. It allows you to enter your spendings and tracks it for you, meaning no more headaches trying to count up those pounds; and even more good news, it is a free travel app for up to 25 items so you won't need to add the app price to your budget. For more information, click here.
TripIt – For Planning
Sometimes there is so much to do that you want to make the most of your time on holiday. Organisation always helps when travelling and by planning ahead, it can really ensure you get to do all the things you want. TripIt is a fantastic FREE travel planning app. It puts all of your travel plans into one place making it easier to plan your holidays than ever before. You can easily access itineraries at anytime and find alternative flights faster with real-time alerts.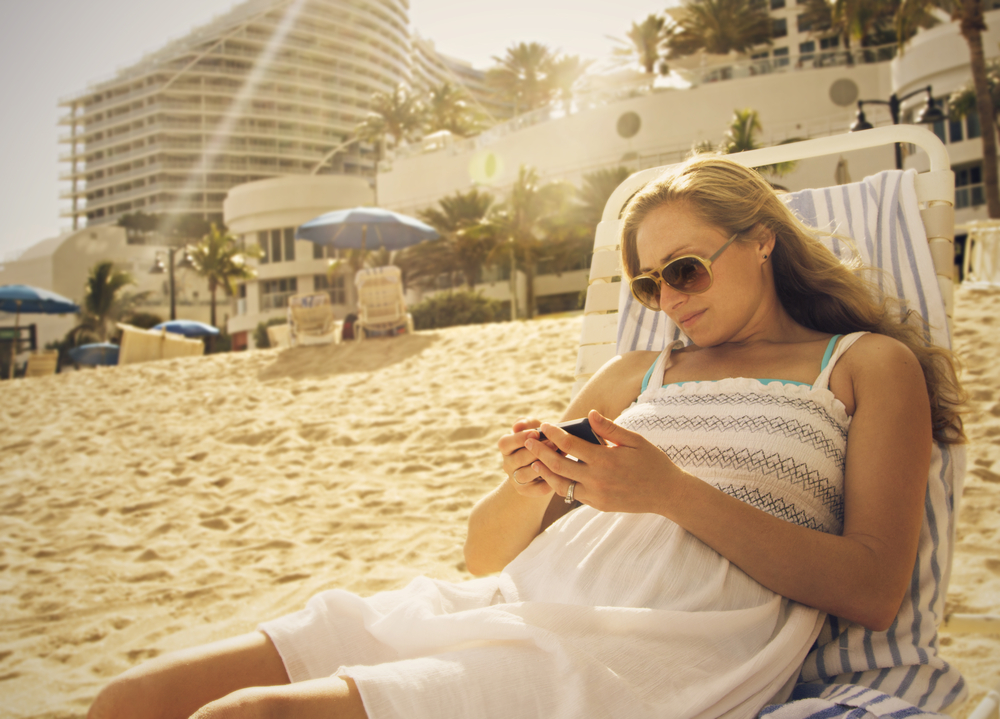 PackPoint – Ideal for Packing
Now of course, one of the main struggles of a holiday is packing. Do you arrive to the airport and immediately worry that you have forgotten something? Surprise, there's another fantastic app to help you do exactly that! Take a look at PackPoint, all you need to do is enter where you're going, how long for, whether it's for business or leisure and what activities you plan on doing. The app will then automatically generate a checklist of things to pack for you! This is one of the best travel app ideas, saving you time and ensuring you remember all the essentials for your travel. Visit PackPoint to check it out in more detail.
Evernote – Mobile Scrapbook
Unfortunately, every holiday must come to an end, and we can never remember every activity of a wonderful holiday. Evernote can change that, see it as your own living notebook where you can upload, menus, maps and leaflets to look back over in the future so you'll be able to tell the most in-depth stories of your travels. You can even upload audio or visual notes to really take you back to that moment. Every detail uploaded is dated and located so you know exactly where you are or where you took a photo. At the end, you'll have a scrapbook of your trip all in one free travel app. Find more information about Evernote.
Smart Layover – Check for Flight Delays
In the worst case scenario, your flight could be delayed by hours and you often find yourself sat within the same 4 walls wondering when you'll finally be in the air. Smart Layover can quickly find activities like day-use hotels for a nap, sightseeing tours that are close to the airport with maps and directions so you can take advantage of a long delay. This way you still get to explore for a little longer without venturing too far away.
WiFi Wizard – Free Wi-Fi
You might be thinking how useful are these Travel apps going to be without a Wi-Fi connection, well guess what? There's a free app for that too called a WiFi Wizard which helps you track down free wireless hot spots on Google maps so you can still make the most of these apps without the 3G. You won't need to aimlessly walk the streets looking for a connection again.