The best and only way to discover Barbados properly is to try their delicious rum. We warn you, one sip and you'll be hooked on the stuff! There's something about rum in Barbados that is incredibly different from around the world, perhaps it's how localised the spirit is and that Barbados really is the birthplace of rum. A trip to the beautiful Caribbean Island can't be complete without trying or even buying the delicious rum as a souvenir. Holiday Genie has provided everything you need to know so you can become the ultimate rum connoisseur.
Remember to drink responsibly.
Rum distilleries in Barbados
There are 5 rum distilleries in Barbados and you should absolutely visit one to try some localized rum. We recommend visiting Mount Gay because of its incredible history and story that they are so proud to tell.
This particular distillery in Barbados was founded back in 1703 and is believed to produce some of the oldest rum in the world which is a very bold title. Tasting some of the Mount Gay Rum Extra Old is like taking a step back into the past where it all began and where Barbados became famous for the delicious drink.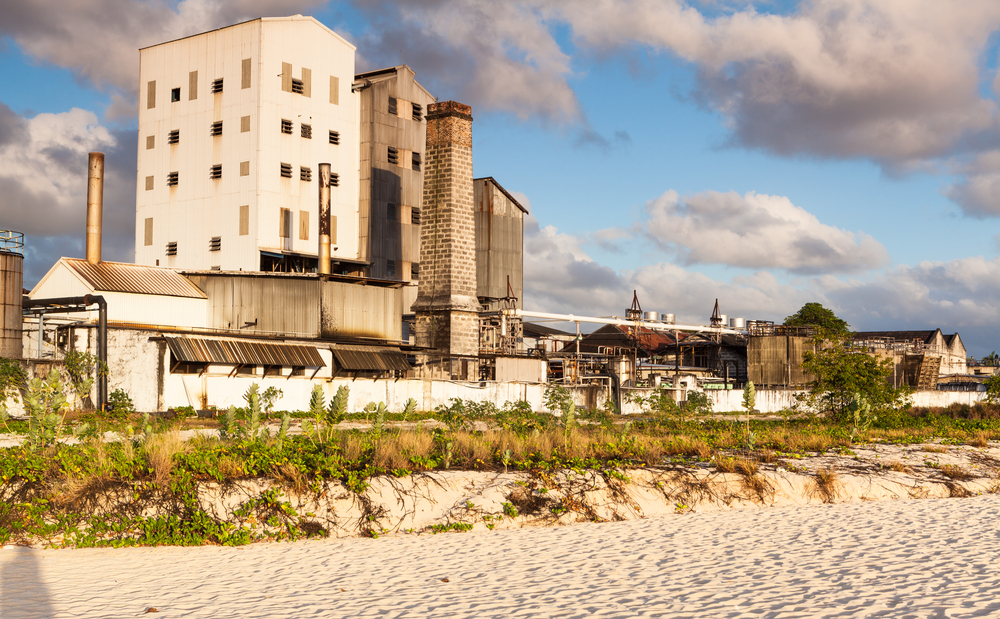 The Mount Gay Rum Visitor Centre
If you do choose to visit the Mount Gay distillery then great because you are really in for a treat. Upon arrival, you will be greeted in colourful gardens and then go onto to explore the history, the heritage and the incredible craft that is involved to create the famous Mount Gay rum.
Special Barbados rum tours are available where you can treat yourself to a cocktail mixing session or enjoy a traditional Bajan lunch – both are just as good and it's the best way to really make the most of the perfected rum that has taken 310 years to master. Click here for more information.
Rum Punch
Outside of the Barbados distilleries is an island that stocks up on the goodness to serve to you in the most Bajan way possible: rum punch. It's strong, it's good and it can get you very drunk very quickly. They will serve rum punch in restaurants, your resorts and even stock it in litres in local shops – but this might be hard to get through security. Every resort/restaurant makes it differently and each and every time you will be pleasantly surprised that such a small island could produce such powerful rum.
Where can I buy Barbados rum?
There are plenty of places to purchase Barbados rum, and if you don't get round to doing so before you fly, make sure to check it out at duty free. To really taste and experience the rum like a true Bajan, head to a rum shack which are located all over the island. There are almost 1500 of them spread out over the 19 mile island so you can imagine you will never be far from one and the atmosphere makes it a great place to enjoy and buy the beverage and get talking to the locals too.
We can't recommend it enough and our sales team always come back from Barbados excited that they managed to get a taste of the Barbados rum again. You'll never be far from an opportunity to try it, even if you don't leave your hotel so experience Barbados like a local and give it a try. Follow us on Holiday Genie twitter for your daily dose of travel inspiration and news!