If you're lucky enough to find yourself on your dream holiday in St Lucia, in the midst of relaxing on the white sandy beaches and escaping reality, you should definitely try scuba diving. St Lucia is paradise for scuba diving and is an unforgettable experience for everyone to enjoy. We've made a list of some of the best places to dive in St Lucia to make planning your trip even easier.
Why should I go scuba diving in St Lucia?
Don't worry you won't need to go far from your resort. Diving in St Lucia has become increasingly popular and there are more tour operators offering this experience than ever before, making finding a diving centre very easy. If you've never gone diving before, do not fear because St Lucia is a great place to start scuba lessons. With multiple shallow bays, it offers perfect pool like conditions for beginners to quickly pick up the skill of scuba diving.
St Lucia is just as beautiful under the sea as on land so get ready to dive in and explore the beautiful Caribbean sea which is unlike any other in the world. You can expect to be discovering a variety of coral, sponge and marine life; keep your eyes open to discover turtles, nurse sharks, seahorses, angel fish, golden spotted eels… just to name a few. You'll be left feeling like you've been placed in a colourful aquarium during your experience.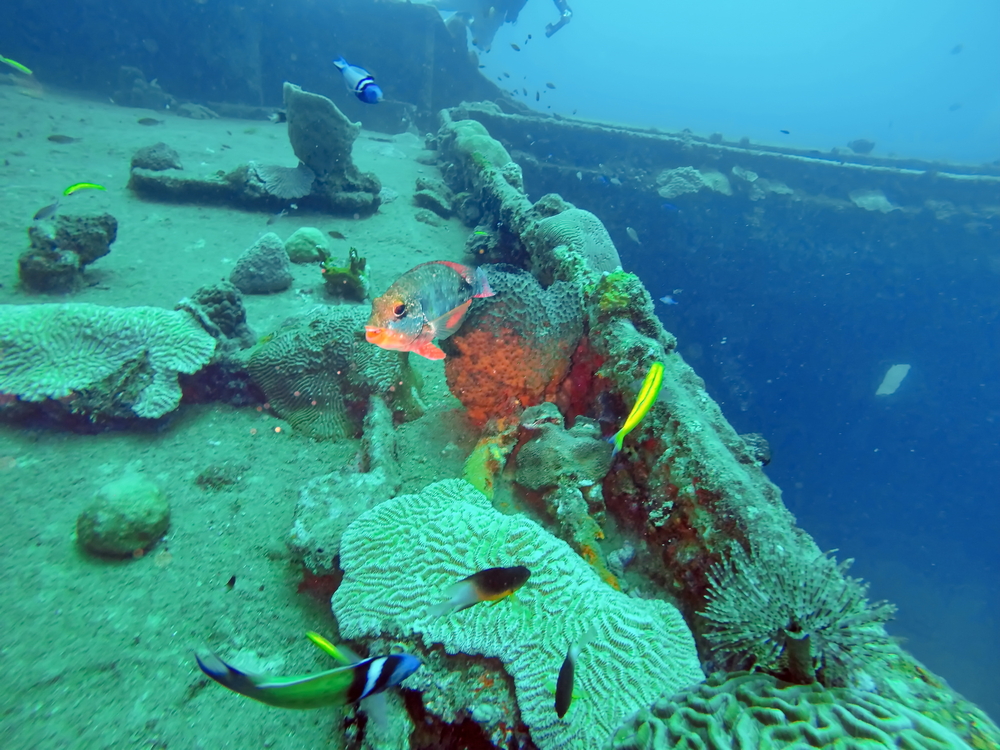 Anse Chastanet
A great place to start diving in St Lucia is Anse Chastanet. The surrounding area has been maintained into an award winning marine reserve established in 1995 to maintain the pristine beauty of the coral reefs. The shallows are an excellent place for beginners to discover the most colourful corals and fish without having to dive too deep.
Coral Gardens
Coral Gardens is another option for reef diving in Saint Lucia. They are located at the bottom of the famous Gros Piton which is one of the two mountains that you cannot miss. Even the boat trip to the diving spot will blow you away with its fantastic views before you make a splash into the water. Of course you don't need to go far down, but for the more experienced divers, the maximum depth is 65ft! You can expect to see lots of healthy coral and fantastic marine life which is great for underwater photographers!
Fairy Land
For the more experienced and adventurous divers we recommend Fairy Land; this site slopes smoothly to about 60ft and is a colourful visual representation of fairy land. It is well known for its current which brings in large schools of horse eye Jacks. Because of the currents, it keeps the corals and sponges very clean which makes the underwater exploration even better. This site is also very popular with underwater photographers.
Scuba diving in St Lucia is an absolute must when out on holiday on the beautiful island. Whether you're a beginner at diving or very skilled, there are plenty of different diving sites with variety to suit everyone.  So make a dive and let yourself be amazed by what the Caribbean ocean has to offer!