Florida has its fair share of things to do for the whole family. The city is home to Dry Tortugas National Park, which is a fantastic day out for everyone. It lies almost 70 miles west of Key West in Florida and there are plenty of activities to discover in the National Park. While on your holiday to stunning Florida, we recommend visiting Dry Tortugas – but be prepared to be blown away with its natural beauty.
What is Dry Tortugas?
You might be thinking, what is Dry Tortugas? It is a national park made up of seven small islands making it one of the world's most unique eco-attractions. With so many things to do at the National Park in Florida Keys, we have taken our pick of some of the best things to do when you visit the park.
A Snorkelling Hot Spot
If you're a fan of snorkelling or looking to start, then you're just in luck. Dry Tortugas has shallow water (5-15 feet) making it a great snorkelling experience for everyone. No matter how much experience you have had snorkelling; you will be able to easily enjoy the colourful tropical fish and living coral that live among the waters. With white sandy beaches surrounding the snorkelling areas, it'll be like a piece of the Caribbean but in Florida. Keep an eye out for the sea life; you never know what might swim past you, you might even find Nemo!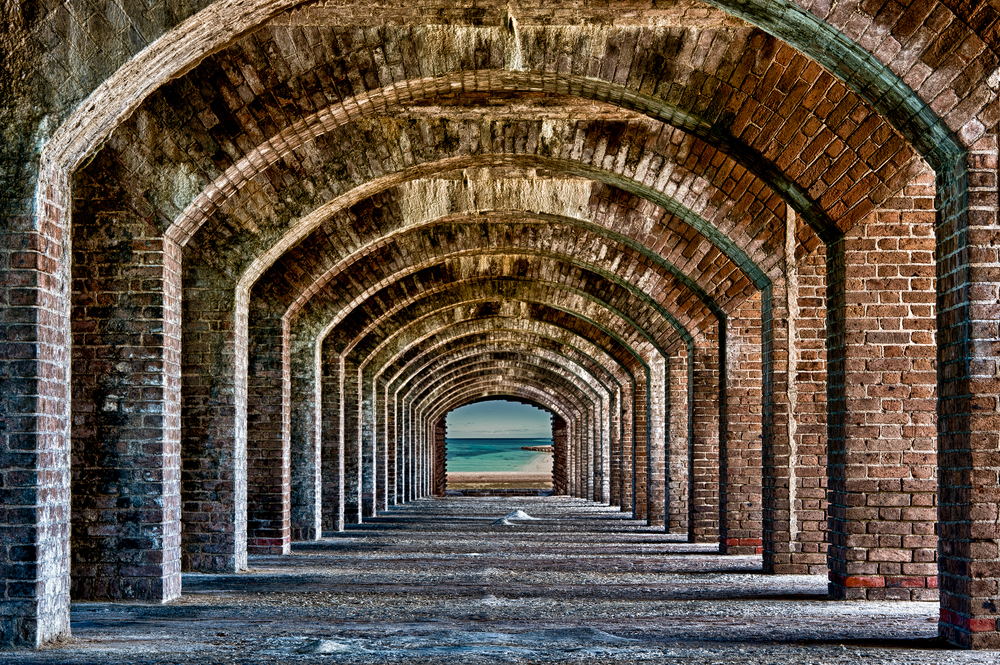 Fort Jefferson
Fort Jefferson at Dry Tortugas National Park is a massive but an unfinished coastal fortress. It is an area with many bricks and whole lot of history. There is the option to take a self-guided walking tour or a 45-minute guided tour. You can even walk OR swim around the fort's moat wall where you can search for cultural artefacts and explore the marine life that includes reef squid and nurse sharks! For more information, click here.
Wildlife
If wildlife fascinates you, let yourself be amazed by what the park has to offer. They have an official bird list of 229 species with only 8 nesting frequently in the park. Get the cameras ready to capture a fantastic photo of some rare wildlife you might not see back at home.
How can I get to Dry Tortugas National Park?
One of the most frequently asked questions are "how do you get to Dry Tortugas National Park?" Well, because the National Park is located 70 miles west of Key West it is accessible only by ferry, private boats, charter boats, (or our favourite) a seaplane. All of these ranges in price and reservations must be made, so click here to get started on planning your trip.
Dry Tortugas National Park in Florida Keys is an excellent day out with activities and history to explore. You can even camp at the park and wake up to some breath-taking views in a peaceful and well preserved area. Florida isn't all about the theme parks, right?
Save
Save