Long-haul flights, they are a drag but we can't avoid them when going on holiday. Whether you're travelling with a family or by yourself, it can be quite stressful trying to remember all the essential travel items and how to make a flight go quickly. We've come up with some essentials to take on board and how to make the time fly by. If you're stuck in economy we recommend you should read our post about how to make your long-haul flight comfortable just to make you even more prepared.
Important Documents
When travelling anywhere it is essential you remember your passport and travel documents – without these, you won't be leaving the country. Highly recommended is travel insurance, it is unlikely anything will happen but just in case it ensures you are covered.
Toiletries
A hand luggage essential is toiletries especially if your flight is a night flight or just in case you want to freshen up. It's a good idea to bring travel sized toothpaste, mouthwash and hand lotion for the long journey. If you do bring toiletries, remember they must in travel size containers and stored in plastic bags and presented and security checkpoint. Check your airline provider for more information.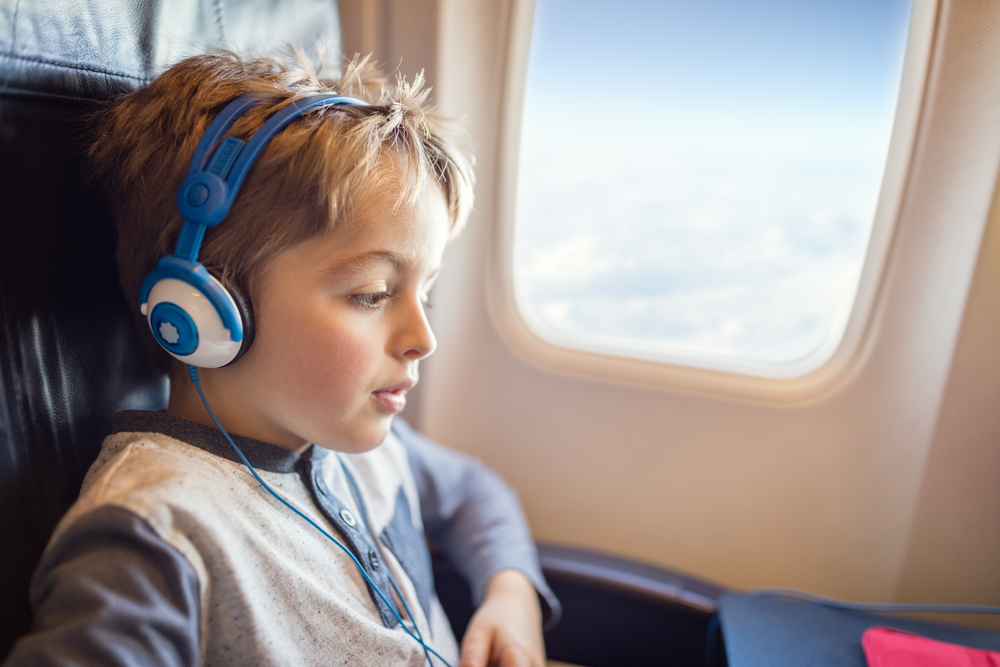 Entertainment
When travelling with kids, entertainment is an essential travel item! The majority of airlines have on-flight entertainment however bring some more entertainment just in case. Bring a book or download your favourite TV series onto an electronic device (to be switched on aeroplane mode when in air), bring as much entertainment as possible to make sure that you and your kids will not be bored. The more bored they are, the longer the flight will seem. If you're travelling on a business trip but have masses amount of work to do, take some with you. You will have hours without phone calls and emails coming through, so it'll be the perfect opportunity to catch up on some work.
Sleeping
A lot of people will prefer to sleep on a flight rather than be awake the whole time, so bringing some comfy things to sleep with is essential. Taking your own travel pillow, noise-cancelling headphones and eye mask in your hand luggage will be a lot comfier than what the airline provide plus if for some reason they don't provide one, you are prepared for a half decent sleep. If you're not great at sleeping on flights consider bringing sleeping pills just to help you that extra bit, there's nothing worse than not trying to sleep on a long flight.
Backpack
When packing your hand luggage, it often goes up in the cabin above. This can be difficult to get to if you're not wanting to wake sleeping passengers beside so pack your entertainment or any essential travel items you might need into a backpack which can be placed on your lap or below. Easy access means easy flight.
Health
When on a flight it is vital you remember to keep hydrated. Going hours without drinking in a pressurised cabin with air-conditioning will not do you any good. Avoid excessive amounts of alcohol too!  Hangovers aren't great on the ground let alone miles in the air. Half way through the flight, it is a good idea to go for a walk just to combat DVT because gaining a blood clot in your veins won't be a great or healthy start to your holiday.
The main thing is to stay healthy and hydrated; being dehydrated will only make the flight even worse. So sit back and relax, because the next time you'll be getting off the plane will be when landing at home or at your holiday destination.
Save
Save
Save
Save