Have you ever sat there and decided it's time to discover the world and be really motivated to explore somewhere new, only to realise your friends or family have commitments and not enough money to go with you? We all get told that the world is a big scary place, but why should you miss out? Travelling the world alone doesn't have to be a bad idea, and we've got some tips for solo travellers so you can explore somewhere new.
Travel Apps
When travelling we recommend travel apps as a great way of learning the local area and finding where to go and what to eat. Once you've downloaded some apps, your phone will become your new best friend while travelling.
Learn the Language
You're going to be travelling the world alone which means no translators and nobody else who might know the local lingo. Before you even step foot on a plane it might be worth learning the local language so you are fully aware of what people are saying.
One of the things we recommend learning is how to say no thank you. In many destinations locals bode well with solo travellers and sometimes it can be both intense and awkward. Just remember, it's okay to say no.
Don't avoid restaurants
Sitting there on your own eating in a busy restaurant might seem like an embarrassing thing to do, however you're solo travelling so why should you miss out on some delicious foods? Bite the bullet and eat by yourself, you can also ask the locals what they recommend and you might even make some friends.
Enjoy it!
One of the most important tips for a solo traveller is to live in the moment and don't forget why you started travelling. It's a great way of finding yourself and what you love by discovering somewhere new. You don't have to check with anyone else if your plans are okay, so enjoy the freedom because you'll miss it once you finish travelling the world alone.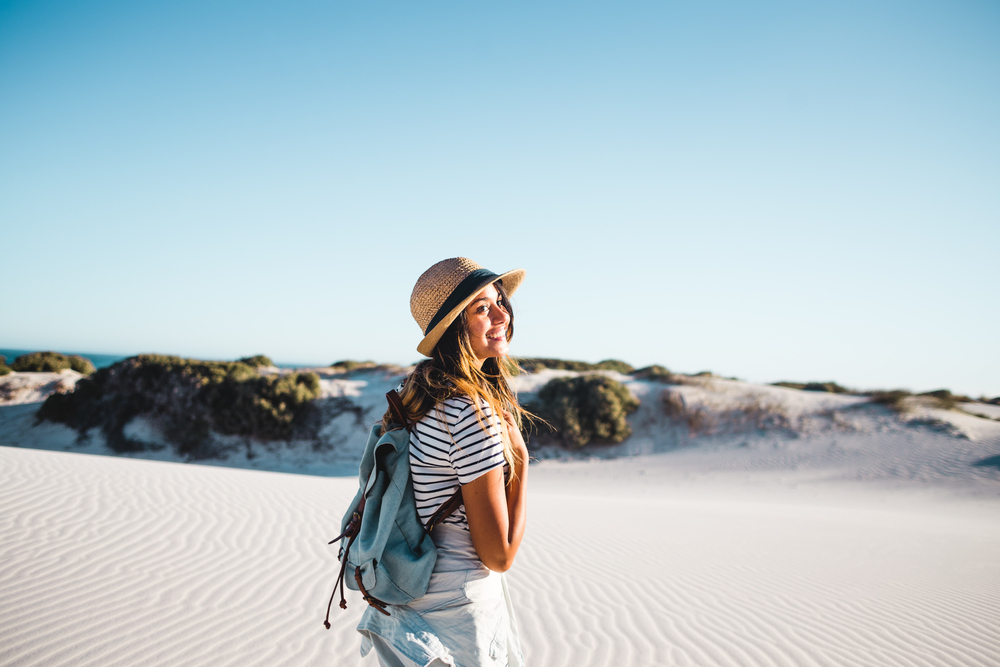 Go to a busy hub
If you're in a big city there is most likely an area where all the locals and tourists visit for a drink or to socialise. This is an excellent way of feeling less lonely and learning about what some of the best places to visit are. You might even find another solo traveller and learn from their experiences. The opportunities are endless and who says you can't have fun being a solo traveller?
Bring a book but don't hide in it
Bringing a book is a great idea, but don't spend your whole time delving into a romantic fiction. You never know if you'll come back to that exact spot, so take in the surroundings, take some photos and be adventurous. Don't be shy that people will stare at you for being alone, focus on the now and why you're doing it and you'll want to socialise with everyone.
Safety
Whenever you even mention the world solo travelling, everyone will say that it's dangerous going on your own, especially if you are a women. But it can be safe, so just remember to take care in bigger cities especially at night, watch your drinks and don't fall for any local scams. Just because you're travelling, it doesn't mean you should lose some common sense.
So there you have it, just a few tips for solo travelling. Just because no-one wants to come with you it doesn't mean that you should have to miss out, you will have an adventure of a lifetime. If you're looking for even more tips on solo travelling click here! So where's your first destination?