When you think of Florida Holidays you tend to associate it with the Sunshine State, malls, incredible theme parks and glorious beaches but you may be surprised to know that if you go off the beaten track in Florida you could literally spend your entire holiday hiking!
The Florida Trail covers an amazing 1,400 miles and is a great hike for exploring historic sites, springs and rare trees. One of the most scenic sections of this trail is where it first began back in 1966. This footpath is known as the Ocala section, it just over 70 miles and takes you through pine flatwoods, the Big Scrub and so much more.
The Florida Trail, Ocala can be picked up from multiple access points and also walked in segments, it has varied terrain which is considered easy to moderate with many campsites to be found along the way. This popular footpath is well maintained and is marked with orange blazes and signage to help you figure out where you are. You will also see three major springs 'Alexander, Juniper & Salt' throughout the trail.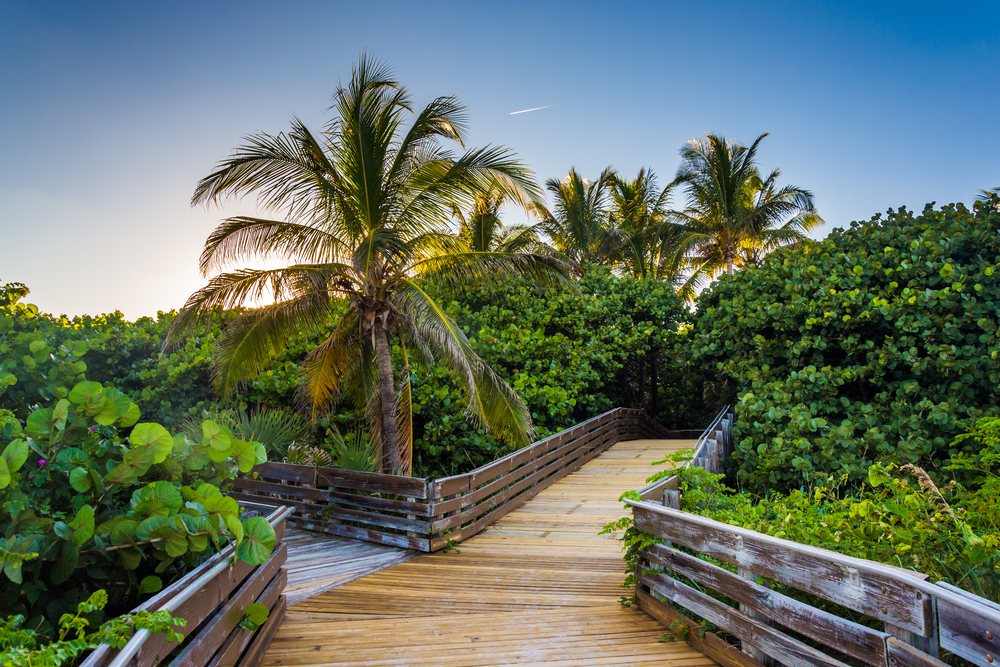 You can break down the Ocala section of the trail into more manageable segments. There is a 10.2 mile hike from Clearwater Lake to Alexander Springs, on this beautiful trail you will encounter dramatic landscapes as it takes you through longleaf pine forest and finishes near to one of the forests most delightful springs. There is also a 7.6 mile trail from Lake Delancy to Rodman, here you will get to see one of the most scenic segments of the trail in the Ocala National Forest. Other segments of the trail provide great opportunities for watching wildlife and encountering the prairie, scrub and sandhills.
Dependent on your ability you can select trails of differing endurance levels. At the difficult end of the scale there is a 45.4 mile trail east of Mississippi known as The Florida Trail, Big Cypress. It's a 2-3 day hike which leads you to a physical, muddy and remote challenge which is the rain-fed Big Cypress Swamp and the Western Everglades.
If you would like to find out more about hiking in Florida visit The Florida Trail Association they are a non-profit hiking organisation, their mission is to develop, maintain and protect Florida's hiking trails
So pack your compass and a pair of walking boots and head off on your Florida Holiday to experience some (or all) of the wonderful Florida Trail.