Cuba is a beautiful Caribbean island that has plenty for everyone to explore, and there are some fantastic tips for travelling to the fantastic island. If it's your first holiday to Cuba, Holiday Genie are here to help with plenty of Cuba travel tips and advice to make sure you are fully prepared to have the holiday of a lifetime.
Before you leave for your holiday to must ensure you bring a valid passport, health insurance (not issued by a U.S insurance company) and a return flight ticket; it is unlikely you will be asked for this, but it's better to have the documentation to hand just in case. If you're looking to find out more information on who can visit Cuba, click here.
You will also need a tourist card/visa, do NOT lose this as you will need to leave the country (not that you will ever want to leave Cuba). You can grab one of these from the airline or from the travel agency you have booked through.
Despite Cuba being a Spanish speaking country, English is widely spoken in Havana and in large hotels and resorts so it might be worth brushing up on your Spanish if you're looking to talk to some locals.
We cannot forget to include about money in our Cuba travel guide. Many hotels and restaurants accept Visa & MasterCard however it is similar with many destinations that it is worth taking cash just in case. There are ATM's available if you need to get cash out but that's only in the bigger cities.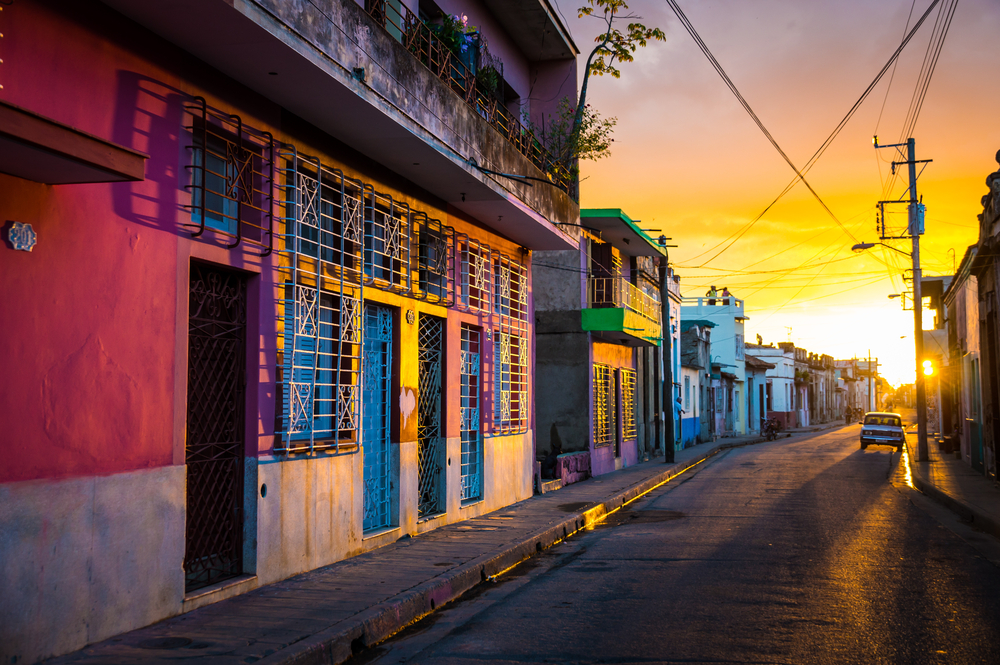 There are two different currencies that are used in Cuba – Cuban Convertible Peso (CUC) is what visitors and tourists normally use and the Cuban Peso (CUP) which is worth less that the CUC and used by the locals.
When in Cuba it is only right to take a trip to the capital city, Havana which leads us to our next travel tip for Cuba. Taxis will be your best friend when getting around; there are also plenty of buses if you prefer, but taxis are much quicker. There is something to do in the beautiful city and is a real contrast to the beautiful beaches along the coast.
Something that many people don't know when heading to Cuba is that it will be really hard to find sweet and snack foods like chocolate and crisps. If you're looking for a sugar rush, you are best off bringing some of your own in your suitcase. Cuisine here typically consists of rice and beans as these are staples in traditional Cuban cooking however you don't need to stroll far to find meat-based, seafood and international dishes like pasta.
If you're out exploring, another Cuba travel tip is that the public washrooms aren't that great. It's worth carrying around some loo roll just in case and a small bottle of sanitizer – don't rely on the public toilets to be stocked up.
Cuba is quite safe, however like any holiday, stay alert and use your common sense. Petty crime does happen so be sure to keep your valuables at home or in your hotel just in case. Similar to other destinations, if you're purchasing anything, make sure it's not counterfeit goods and always use your common sense however safety shouldn't be a concern in Cuba.