New York is proudly improving its thriving food scene on a daily basis. Whether you're looking to eat like a New Yorker or try out the latest food trends, the Big Apple really is the place to do so. Away from restaurants are some wonderful food shops and markets that serve some rare delicacies you might not find in the urban streets.
Arthur Avenue Retail Market
In the heart of Bronx's Little Italy is the delightful Arthur Avenue Retail Market which serves up a variety of hearty imported Italian dishes. Take a walk around and admire the colourful and fresh produce including cheese, beer, pork and pizza which fills the air with the delicious aromas. Grab a table and get ready to eat away!
Kalustyan's
Welcome lavish Middle Eastern and Indian spiced heaven at Kalustyan's! This food shop in New York features many ingredients that you probably never knew existed, but won't be able to live without. From fresh roasted nuts, couscous and Lebanese tea, there is a wide range of delicious bites that you can pick up at this New York speciality food store. Upstairs is a small café where they serve up an international buffet for a low cost and you can tuck into sandwiches, spreads and more. Find more information here.
Sahadi's
For a flavour of the Middle East, Sahadi's in Brooklyn is the best food shop in New York to go! There are plenty of fresh ingredients that you can purchase from around the world. Whilst they specialise in the Middle East, you can find food from across the globe. There are large bins of olives, delicious coffee beans, nuts and candy that are all sold in bulk!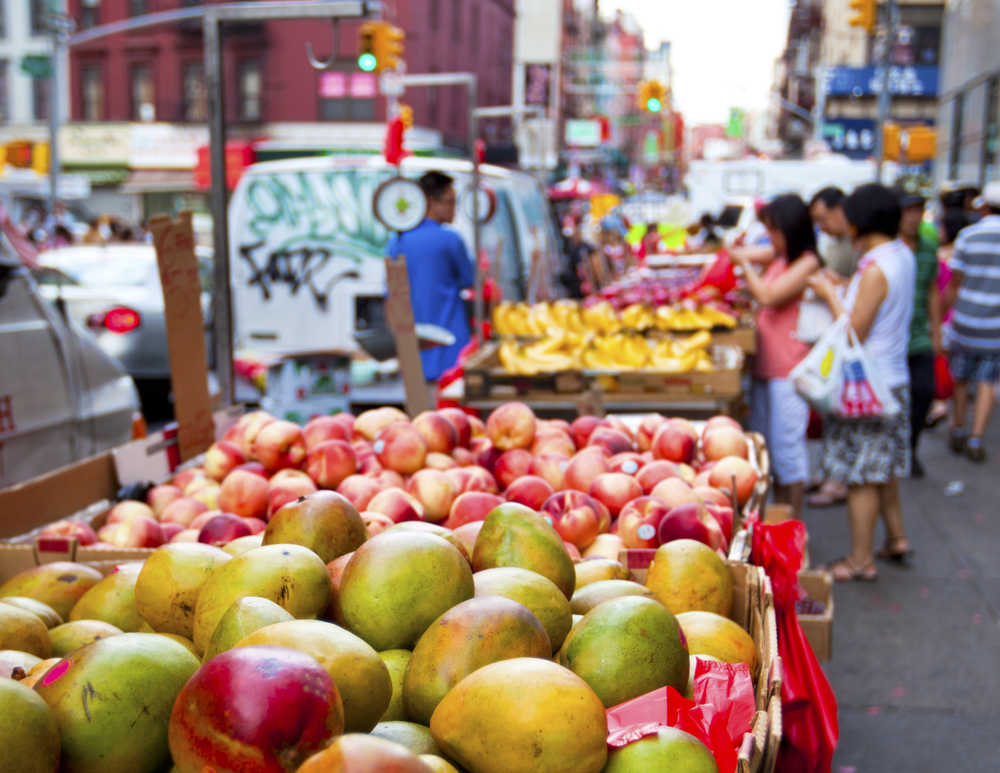 Saxelby Cheesemongers
For the lovers of cheese, you need to book a package holiday to NYC today and visit the wonderful Saxelby Cheesemongers. This small shop stocks all types of cheeses from cow, sheep, goat, blue cheese and much more. The owner of this shop, Anne Saxelby, also offers cheese programmes to many popular New York restaurants too so you can be sure of a delicious range!
Russ & Daughters
Lower East Side is known for having hidden treasures and Russ & Daughters is no excuse. You can find the self-proclaimed best smoke salmon around and best herring in the world. This family-run business has plenty to offer from bagels, caviar and much more! This has been a popular shop since it first opened in 1900s and has continued to be a popular one for tourists too.
Stinky Bklyn
Another excellent cheese shop is Stinky Bklyn! As well as delicious cheese treats, you can also pick up a variety of other speciality treats. Owned by husband and wife duo, Patrick Watson & Michele Pravda, there are plenty of Italian locally made treats including pickles, granola and a Bloody Mary mix! Check it out here.
There are plenty of food shops in New York that give you a hearty taste of different countries around the world that you'll fall in love with! Check out Holiday Genie's Facebook Account for even more travel inspiration for your next holiday.