St Lucia restaurants found within hotels offer guests exciting international menus, cooked by top chefs, with a great dining service and the convenience of being in the chosen resort. However, if you would like to experience true Caribbean food and culture you will not be disappointed when you leave your hotel, there is so much to choose from; street vendors to plantation style restaurants.
There are a number of speciality dishes which are popular in St Lucia, look out for Callaloo soup which is a green spinach-like soup made from the leaves of the dasheen plant. Fresh seafood is abundant, so give the local lobster a try, cooked in a variety of different ways. Accra, a fried fish cake made with salted cod and spices is also very delicious.   St Lucia's national dish is green figs and salt fish (which is actually unripe bananas and salted fish), you can find more information about the dish here. here is the recipe. You must also try breadfruit which is like potato but sweeter and the famous fried plantain. With the influences of different cultures it creates some dynamic dishes so you will also see an exciting choice of stews, broths, soups and curries for you to savour.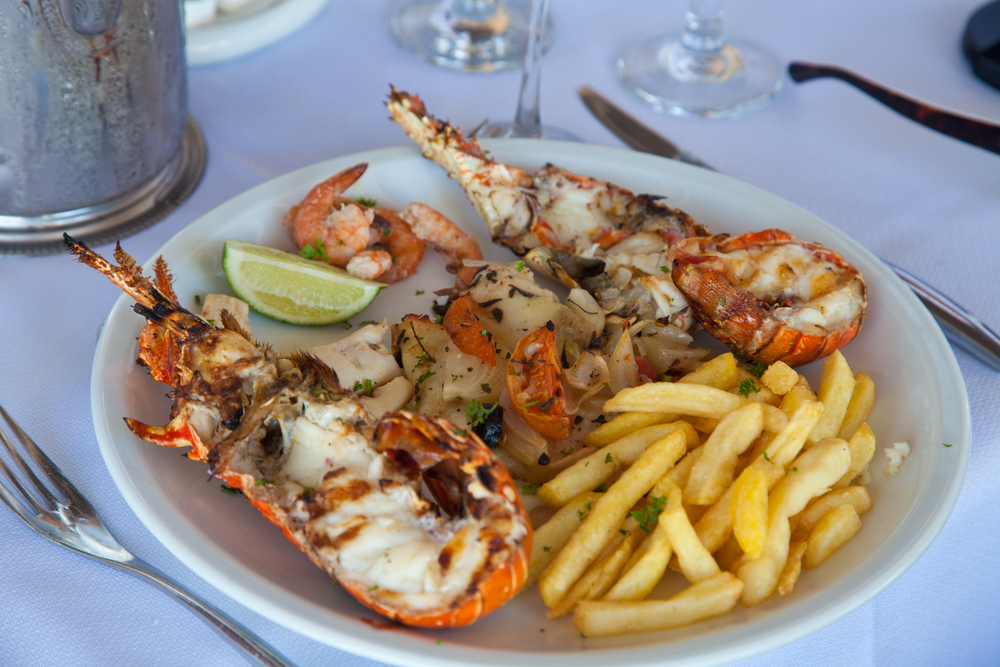 The choice of restaurants in St Lucia is plentiful, here is just a sample to try, enhancing your holiday experience ;  Jambe De Bois on Pigeon Island is very popular with the locals, it serves reasonably priced Caribbean food and has live music on Saturday and Sunday evenings. The Pink Plantation House, Castries is situated in a colonial mansion and specialises in Creole cuisine, the Sunday brunch is recommended and the views from the Veranda are simply outstanding.
A holiday to Saint Lucia will really allow you to taste a wide variety of unique dishes influenced by different countries from around the world, so let your taste buds go wild with all the wonderful dishes on offer!