Halloween is an exciting time of the year, and Florida has some of the best Halloween festivals around. Many spooky events take place to really make your Halloween in Florida even more ghostly than before.
There are plenty of chances for you to get spooked in Florida; you'll be spoilt for choice. You may be thinking of Orlando's Theme Parks own Halloween events; however there are some underrated and unique festivals away from the theme parks that the whole family will love! So, why not pack your best Halloween costume and get ready for a spooky holiday in Florida.
Yesteryear Village
For children 12 and younger, visit Yesteryear Village and welcome yourselves to Spookyville. This is fantastic for getting young children in the spirit of Halloween; for 15 years, children have been encouraged to dress up around a and go trick-or-treating where they will be given a mysterious bag where they can find a puzzle piece which will lead them to one of 13 stations where they can receive candy and play games. The mock-up village is made up of historic old homes and buildings which come to life over 7 dates in Florida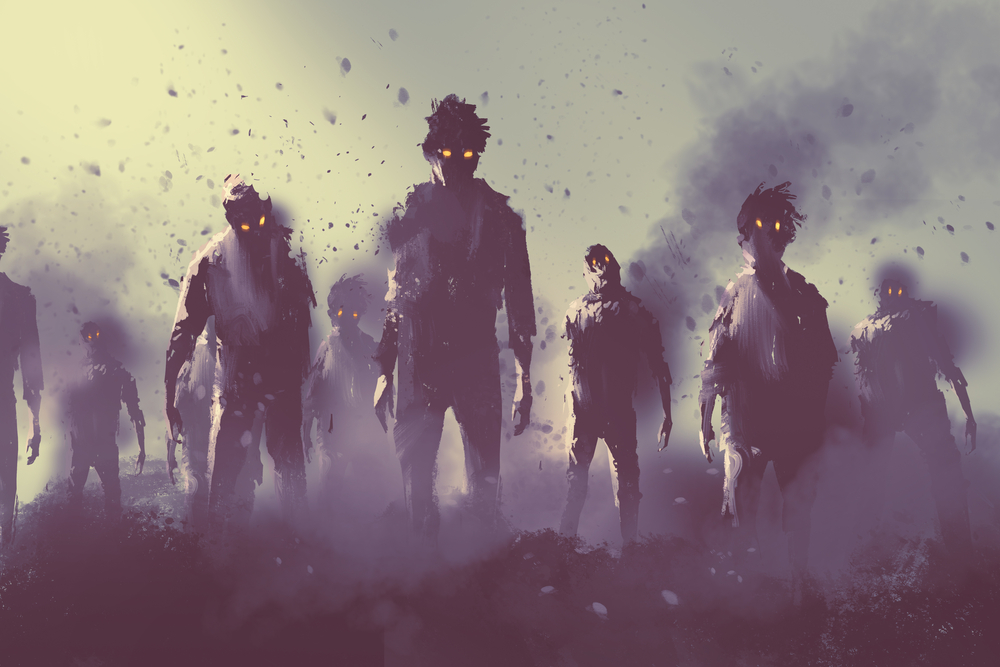 Zombie Fest
We understand you might be looking for something to spook your socks off so how about experiencing the closest thing to zombie apocalypse? Imagine spending your Halloween in Florida being surrounded by the walking dead, but with live music, food, events, dance performances and much more mayhem. Well take a look at Lakeland Zombie Fest! Or if you don't fancy being surrounded by them, you can join them. Many visitors dress up, attempting to look as scary and gruesome as possible to compete in the costume contests. However, be warned that parental discretion is strongly advised. There is a "safe zone" for kids however visitors dress as zombies and other scary sights may be there too.
Sarasota Pumpkin Festival
An exciting festival perfect for all the family is the Sarasota Pumpkin Festival. Get ready to be amazed by the performances, pumpkin patch and maze, contests, free shows, rides, games, inflatable land, petting zoos, pony rides and so many more. This is ideal if you're looking for something for the whole family and with all these ingredients, it's enough to brew up the perfect experience for all ages to enjoy.
ZooBoo KIDS
For the little ones, Tampa's Lowry Park Zoo has an all-new Halloween adventure called ZooBoo KIDS. It is a fun, non-frightful way for your children to enjoy the spooky holiday. They are encouraged to dress up and enjoy festivities like trick-or-treat stations and watch some of their favourite zoo animals get in the Halloween with pumpkin enrichments on selected days.
Neon Vibe
Now who says Halloween needs to be spooky, why not do something totally different and take part in Neon Vibe? It is a colourful night-time 5k run, but the twist is that you'll be covered in glowing neon colour. Once you've done the race, you and your friends will be glowing in the dark and with DJ's and a chance to dance; it is the perfect opportunity for you to become a human canvas and light up the Florida skies.
There are such a wide variety of Halloween events in Florida, ranging from traditional events to very unique. With something for everyone, we are sure that your Halloween in Florida will be unforgettable.
Save
Save
Save