Knowing where to start when heading to New York can be a difficult task, especially when there are so many fun places to go and fun activities in the Big Apple. It might be easier to hit the touristy areas or enjoy New York like a local, but are these all actually fun things to do? Find your holiday package to NYC because Holiday Genie has recommended fun things to do in New York, some off the beaten path and some classic.
Walk the Brooklyn Bridge
This free fun activity in NYC should not be forgotten about. The area by Brooklyn Bridge is busy but there are often live performances going on so there will be plenty to discover. Walking across the Brooklyn Bridge will be ever-so rewarding and at the end you are gifted to the stunning skyline view. Stand back and admire the tall skyscrapers from a distance before seeing what delicious treats you can find in Brooklyn.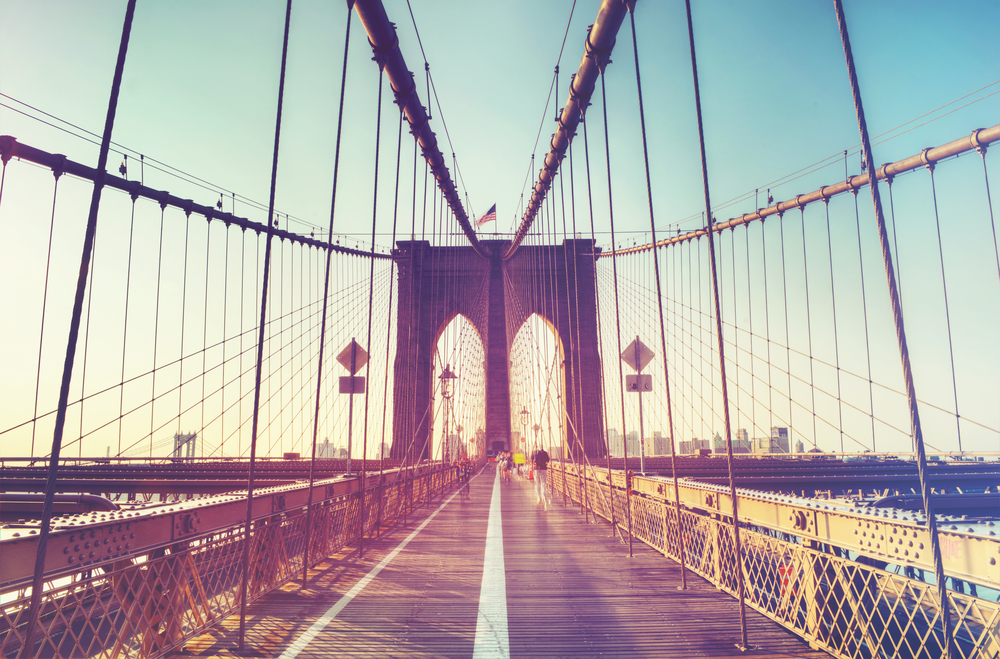 Take a hip-hop yoga class
New York always has quirky and fun activities in NYC and if doing yoga in the dark whilst listening to loud hip-hop isn't quirky enough for you, we're not sure what will be. Y7 offers unique yoga classes that will be sure to get the sweat pumping but also be extremely fun for everyone.  Who said relaxation needs to peaceful and tame? Check them out here.
Go on a bagel crawl
There's no minimum age for bagels so this is a great fun thing to do in New York City for families. Of course, the city is self-proclaimed for having the best bagels in the world so you should definitely dedicate a day to filling your stomach with them. Be sure to include Tompkins Square Bagels as one of the bagel stops, they are truly delicious!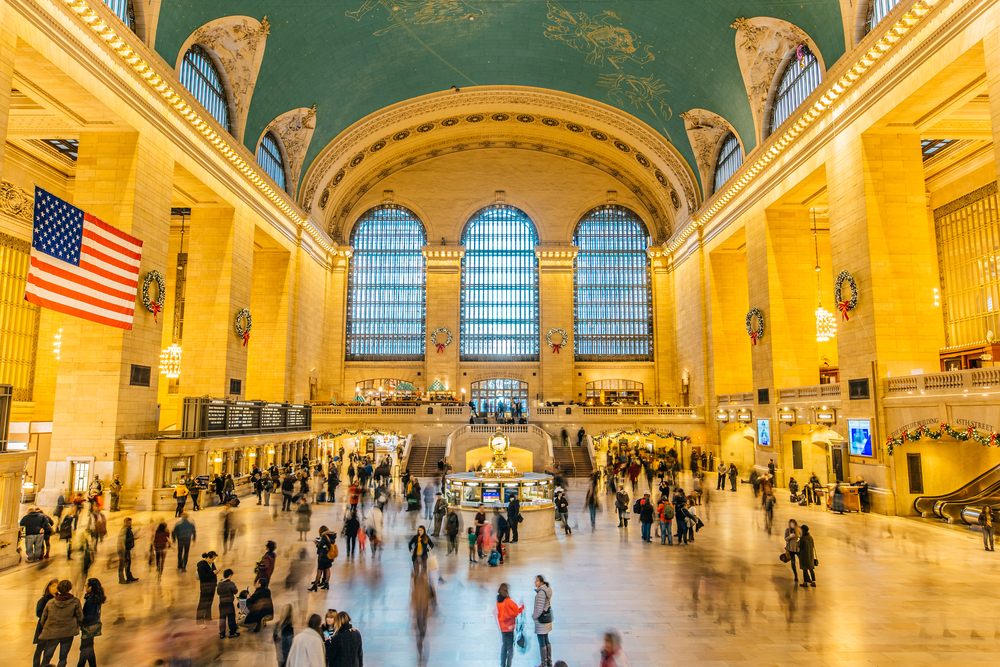 Discover Grand Central Station
Grand Central Station is much more than just a main hub for locals and tourists grabbing public transport. There's also a wide selection of shopping and dining so an afternoon discovering the beautiful architecture and rich-history will certainly not be a boring one. If you have time and love oysters, you should take some time out of your busy schedule to head to the Oyster Bar at Grand Central Station and dine away.
Watch a hockey game
This fun activity in NYC is one for everyone, and probably one of the most American things you can do. Head to the Barclays Center and you could watch a hockey game for as a little as $15-$20 which is next to nothing. Even if you skip the big games and head for a weekday game, the atmosphere is equally as exciting and the experience is once-in-a-lifetime.
The Museum of Moving Image
Bet on our list of fun things to do in New York you didn't expect to see a museum? Don't worry, even if you hate museums it's really hard to hate this one. You'll be immersed in the world of movies and TV where you'll learn all about the history and how digital media has evolved. There are many interactive areas for you to get involved so certainly is a fun day out.
Broadway Shows
Watching a fun Broadway Show is probably one of our favourite things to do in New York City. There are plenty of choice when looking at what show to watch from Wicked to Charlie and the Chocolate Factory. We know there will be something for everyone and is a great way to feel the New York spirit.
There are so many fun places to go in NYC and some of these aren't even the typical tourist attractions. We guarantee your time out in the big city will fly by and you will want to spend longer experiencing all of these fun activities. Find even more travel inspiration over on Holiday Genie's Facebook page!