If you're a keen golf enthusiast looking to go on a cheap holiday to Florida, this post is just for you!   Take a look at some of our shortlisted fantastic cheap golf courses in Florida that you won't need to break the bank for.
World Woods
World Woods is located in Hernado Country which is a region well known for value. You can play some of the best courses for $20 dollars and up. They have 10 golf courses with such variety you won't know which one to play first. One of the most recommended golf courses is Pine Barrens Course which has been rated #26 Americas Best Modern Course. Pine trees line the range with surprises of elevation round every corner with a blend of native terrain and golf course design to add variety and mix things up. The holes are intimidating and challenging but very enjoyable. The large manicured range is in great condition and offers a very unique golfing experience that you won't forget. It challenges both the physical and mental aspects of the game as is surprisingly very cheap.
Victoria Hills
Victoria Hills has natural flow with rolling hills and foliage and plenty of challenges. Each different hole is designed to make sure you use every club ensuring there is plenty of variety. You will struggle to find another serene environment like this to play golf in Florida. It is a beautiful 18-hole course, surrounded with well-kept nature, pristine lakes and flowering greens. The golfing is amazing, but the views that a golfer will experience are like no other course; it is designed to test a golfer's skills throughout its holes. Course officials are very active with discounts so be sure to check their website when you visit Florida.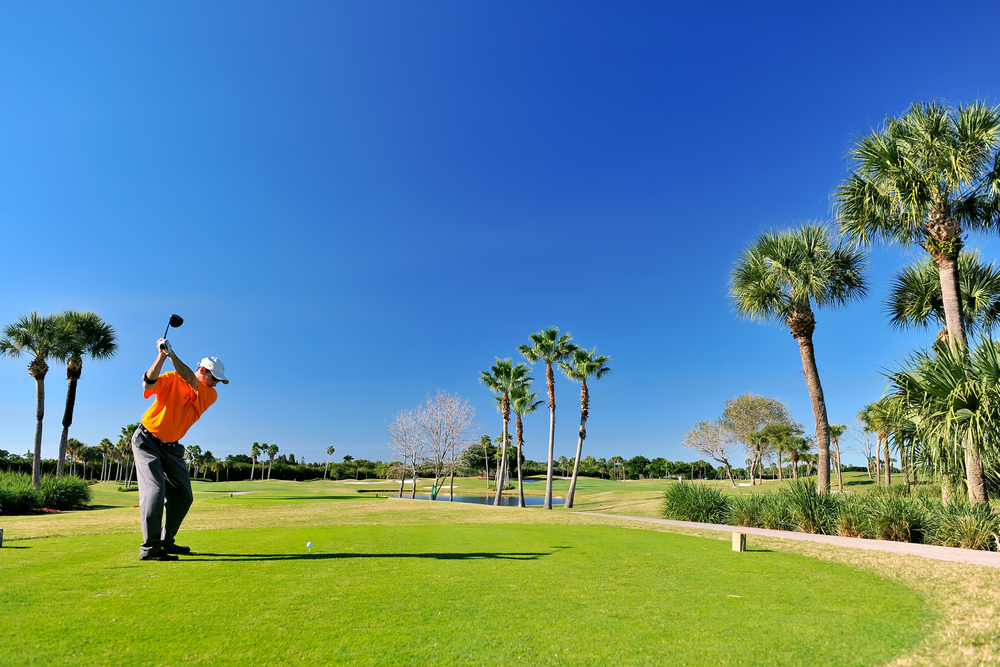 Crandon Golf
This championship 18-hole golf course is located on the island paradise which is perfect if you're looking to escape civilisation and spend the day surrounded by the tropics in Miami. With explosion of colour, nature and beauty, Crandon Golf will make it an unforgettable experience. It is secluded and inviting and the only public golf course on Biscayne Bay. They have been commended plenty of awards that reward the beautiful and challenging golf course that is a must if you're looking at playing golf in Florida.
Waldorf Astoria Golf Club
If you're a big golf enthusiast, this is the place to go. They've used the earth's natural hills as a canvas and designed an 18-hole masterpiece which has been brilliantly designed with plenty of bunkers and water hazards that helps bring out the best of your skills. It is visually beautiful and fantastically challenging to play and accommodates for golfers of every level. Waldorf Astoria Golf Club also has a practice range, individual private lessons and an up-to-date pro shop.
Hilaman Park
Hilaman Park is ideal for all levels of golfers and is designed to help improve your game, which makes it a wonderful activity for all the family! With hazards and challenges on every hole, it will encourage you to think tactically about your decisions and how you play. This fantastic course gets even better as you are able to play for as low $10 making it one of the best cheap golf courses in Florida. The course offers quality facilities including Pro Shop with a variety of the latest golf gear and also has a driving range if you're looking at coming in the evening and tennis courts.
Playing golf in Florida has never seemed so great. They are all fairly cheap meaning you won't need to break the budget to keep up with your hobby and have fun!