There's something about burgers that make us all love them. Maybe it's the juiciness of the meat or the crunch of the toppings, sweetness of the caramelised onions… hungry yet? Whatever toppings, meat choice (or vegetarian) and sauce you prefer; there are plenty of burger restaurants in Orlando. One thing is certain, is that you'll want to try them all and book your package holidays to Orlando immediately.


Shake Shack
One of the most well-known burger restaurants in Orlando is Shake Shack, where every burger is colourfully created and made extremely photogenic. It is a very sleek interpretation of a burger stand and in every burger features its special ShackSauce alongside delicious toppings and a patty of Angus beef cooked to perfection. You'll be drooling just by looking at the picture.
Johnny's Fillin' Station
Johnny's Fillin' Station is a family owned restaurant that offers some delicious meals including award-winning burgers made to perfection. As well as being considered one of the best burger restaurants in Orlando, it has a fantastic family-friendly atmosphere and offers live music 4 nights a week. It really is a restaurant of its own kind and the burgers cooked to delicious perfection just add to the fun of Johnny's Fillin' Station. Check out more info here.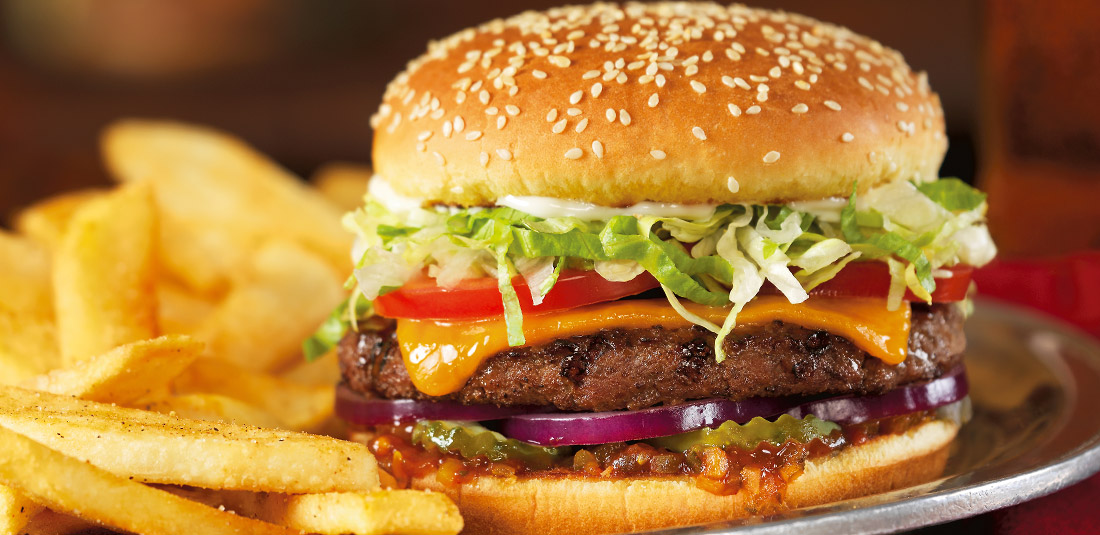 Red Robin Gourmet Burgers
One of the best burger restaurants has to be the Red Robin Gourmet Burgers thanks to its wide range of burgers from cheeseburgers, turkey burgers, veggie burgers and so many more with extravagant toppings. You really will be spoilt for choice with the selection of burgers here – it'll be hard to decide which one you want to try!
The Cowfish Sushi Burger Bar
On the famous Universal Orlando CityWalk you can find the unique restaurant, The Cowfish Sushi Burger Bar. They strive to offer some of the best burgers and sushi in town, and they certainly do so with their fusion family-friendly dining. With some unique and innovative menu options, you'll really be spoilt for choice. No matter what toppings you want on your delicious burger, you'll definitely be able to enjoy it at this vibrant restaurant. If you're trying to find the best burger in Orlando, we recommend trying the burger with peanut butter & banana.
BurgerFi
BurgerFi is a famous Orlando hamburger restaurant for stamping their buns with their logo! Get ready to drool because their burgers are really delicious. Whether you want to try their all day breakfast burger or the conflicted burger which is meat and a veggie patty! We recommend giving the BurgerFi Cheeseburger a go, because there's nothing wrong with indulging in a typical, well-made cheeseburger. Check out the full menu here.
Teak Neighbourhood Grill
Be prepared for a burger that oozes flavour and will definitely make you hungry for more! We have the ultimate meal idea for you at the Teak Neighbourhood Grill and you will not be let down if you try this. The Teak Bistro Burger which has cheese, tomato, lettuce and beer battered onion rings which are all smothered with the signature bistro sauced served in between brioche bun. Just looking at this photo definitely makes our tummy's rumble.
There are so many burger restaurants in Orlando and these are just a fine selection of our tasty favourites, and the menu choices are so wide that you'll want to try everything on the menu. We'll let you decide what your favourite burger in Orlando is.