Dubai is a city with so much to explore in the United Arab Emirates. The luxurious destination offers all year round sunshine with great beaches, fantastic architecture & skyscrapers, world-class shopping and adventure in the deserts. You can even zip line through the Dubai Marina. There are plenty of cheap and affordable luxury hotels located in the city which will be perfect for your holiday. Holiday Genie has put together the top five value for money hotels in Dubai you should consider when planning your holiday.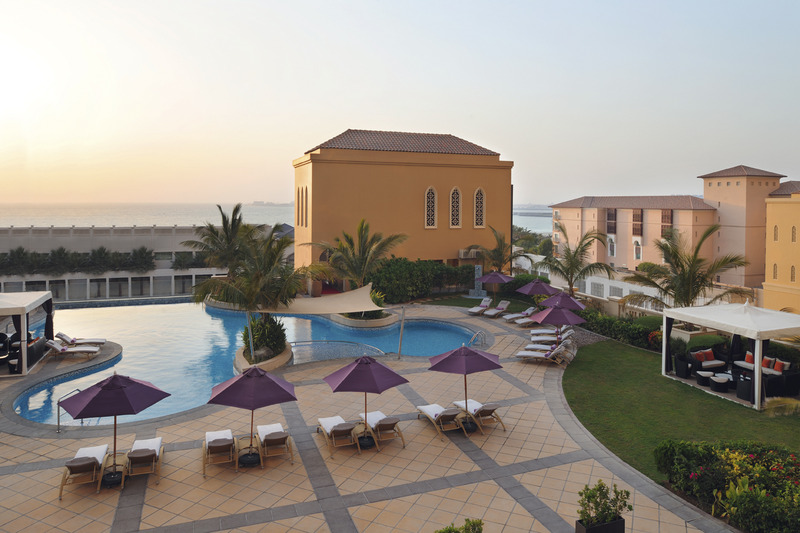 Movenpick Hotel Jumeirah Beach
This 5* hotel is located in the Jumeirah beach area, the heart of a lively and vibrant area in Dubai. It is close to fantastic restaurants and shopping outlets. Spend your days relaxing by the pool or on the white sandy beach. This dynamic and lively hotel will leave you in luxury during your Dubai break.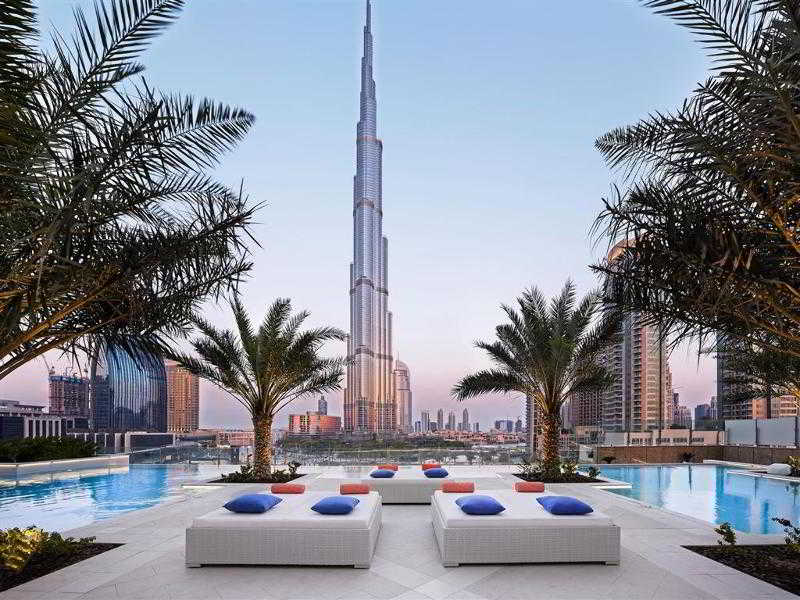 Sofitel Dubai Downtown
Located just next to the Dubai Mall, this 5* hotel makes for a perfect location and is only one stop away from the International Finance Centre on the metro. You can find yourself relaxing on the white sands nearby on Jumeirah Beach. A stay here will offer you panoramic views of the luxurious city which are not to be missed.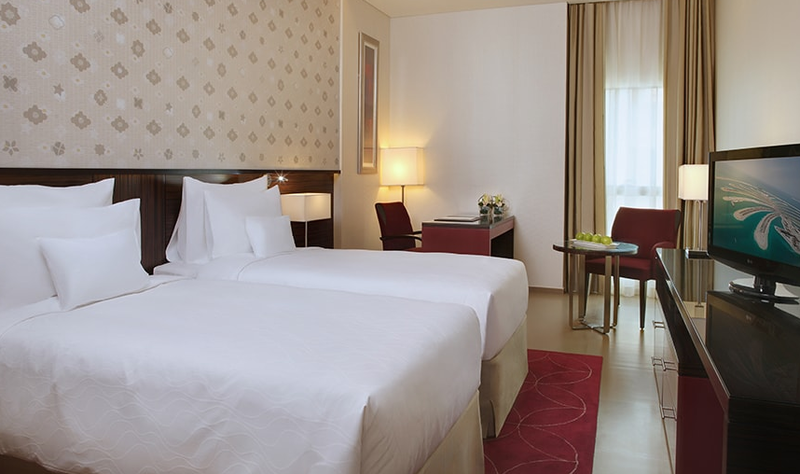 Cosmopolitan Hotel Dubai
In Dubai's city centre is the 4* Cosmopolitan Hotel, a stunning affordable luxury hotel. With a five-minute walk from the Mall of the Emirates, it is the perfect place to stay for all those shopaholics. Guest can enjoy a middle east traditional at the shisha terrace located on the 35th floor of the hotel. As well as this, the rooftop swimming pool is a good place to cool down and relax.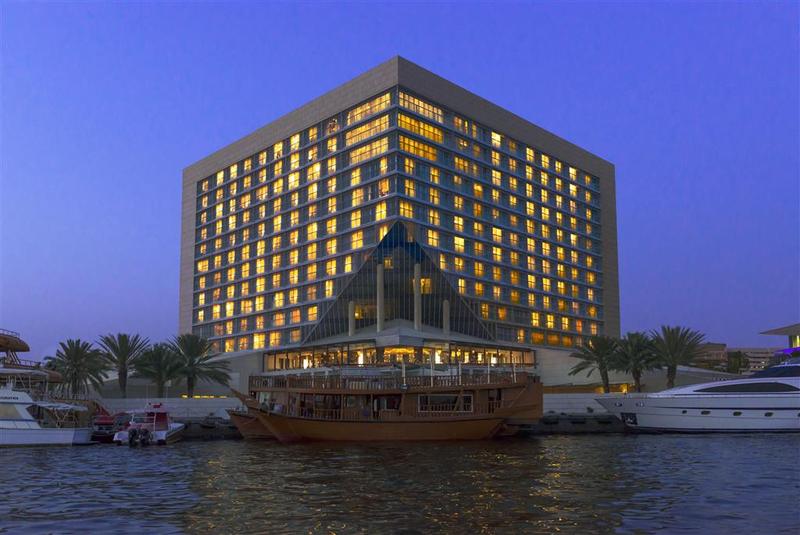 Sheraton Dubai Creek Hotel & Towers
A five-star hotel in the perfect location for exploring Dubai located on the beautiful waterfront, you would definitely want to book a stay here. The hotel has 5 restaurants and 5 bars/lounges where you can discover cuisine from all over the world. Alongside this are beautiful views of the creek and a large swimming pool to relax by. Its great location makes it an ideal stay if you want to discover lots of Dubai whilst on your trip.
Radisson Blu Hotel, Dubai Marina
With its location in the Dubai Marina, the hotel has a close and easy access to some great shops, restaurants and the stunning white sandy Jumeirah Beach. The metro is close by if you are looking to explore more of Dubai on your holiday. Inside the hotel which screams modern and luxury, a rooftop pool, fitness centre and terrace area can be found for guests to use during their stay.
If you haven't already planned your getaway to Dubai then get in contact with our specialist to find your perfect package! These affordable hotels will leave you experiencing Dubai at its finest. Make sure you see our top hotels to impress your other half if you are treating a loved one to Dubai holiday. Remember to share your holiday pictures with us on Facebook and Twitter.