When you think of Jamaica, you probably think of reggae… but this beautiful Caribbean island has so much more to offer, that if you haven't been before, you're definitely missing out! There are so many thrilling adventure excursions here that if you're looking to have an action-packed holiday in the Caribbean, Jamaica should definitely be at the top of your list. We've thought of our favourite adventurous activities in Jamaica that you can take part in; we warn you, you'll definitely want to start your holiday in Jamaica today!
Horseback riding in Jamaica
Explore Jamaica in a different way by horseback riding through the trails which will offer you the most fantastic views off the Jamaican cliffs and Caribbean ocean. It's a fantastic activity to spend some time out in the sun and explore in a new way! If you think that sounds great, one company offers horseback riding in Jamaica where you'll go through all the trails but then onto a private beach where you will have a fantastic ride through the warm and calm Caribbean ocean! The great thing is, you don't need to have any experience, the horses are well-trained and the guides will be able to assist. It truly is a fantastic activity in Jamaica that you do not want to miss out on. Find out more information on Chukka Caribbean Adventure's Horseback Ride 'n' Swim.
Jamaica Canopy Tour
If you're looking for a true adventure in Jamaica, a canopy tour is perfect for you. You'll zip line through the Jamaican forest on a 2-hour canopy tour adventure where you can soar way above ground and in the treetops. With guides giving you information on the forest, it is a fantastic educational and adventurous activity in Jamaica that you don't want to miss out on. You can start your adventure at Negril or Montego Bay – zip lining in Jamaica is a unique and exhilarating experience!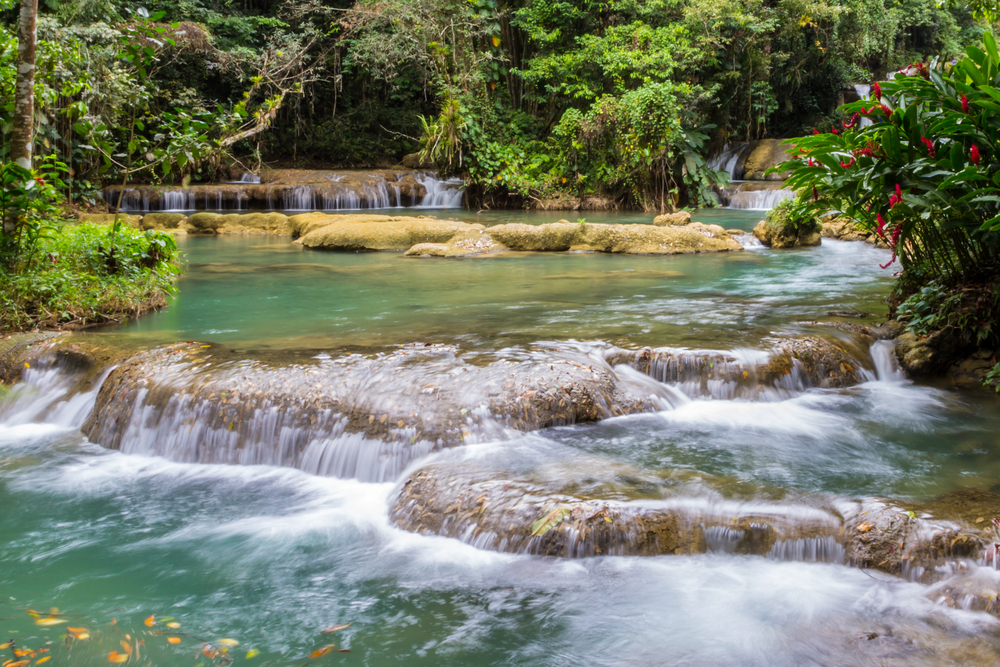 Jungle River Tubing
What better way to cool off on the Caribbean island than this fantastic activity in Jamaica. If you're not sure what Jungle River Tubing is, it's pretty much a natural lazy river where you can relax in your tube and enjoy the natural beauty of Jamaica. It's great for those who want to enjoy Jamaica's nature differently, so put your feet up and get ready! Click here for more information.
Mystic Mountain
Mystic Mountain is the home of adventures in Jamaica with three different exciting excursions all at the top of a 700-foot mystic mountain peak in the heart of Ocho Rios. It is an environmentally friendly attraction that offers the experience of Sky Explorer which is a chairlift that will send you soaring above the treetops; Bobsled Jamaica where you'll be going down a 1000m long gravity-drive through the rainforest; finally the Zip-Line attraction lets you zip across the rainforest! Mystic Mountain definitely is worth the trip and has some of the best activities in Jamaica in one place! For more information, click here.
These are only a few of the many excursions in Jamaica showing that the island is full of adventure for everyone. It's not all about the beaches there, so get ready for the adrenaline pumping activities and explore the beautiful Caribbean island in a unique and adventurous way. Which activity first then?
Save