Kennedy Space Center is definitely more than just a museum. With something to entertain everyone you can't go wrong with a day at the Center! It has the perfect combination of thrilling rides and fascinating exhibits; it is something that the whole family can enjoy together.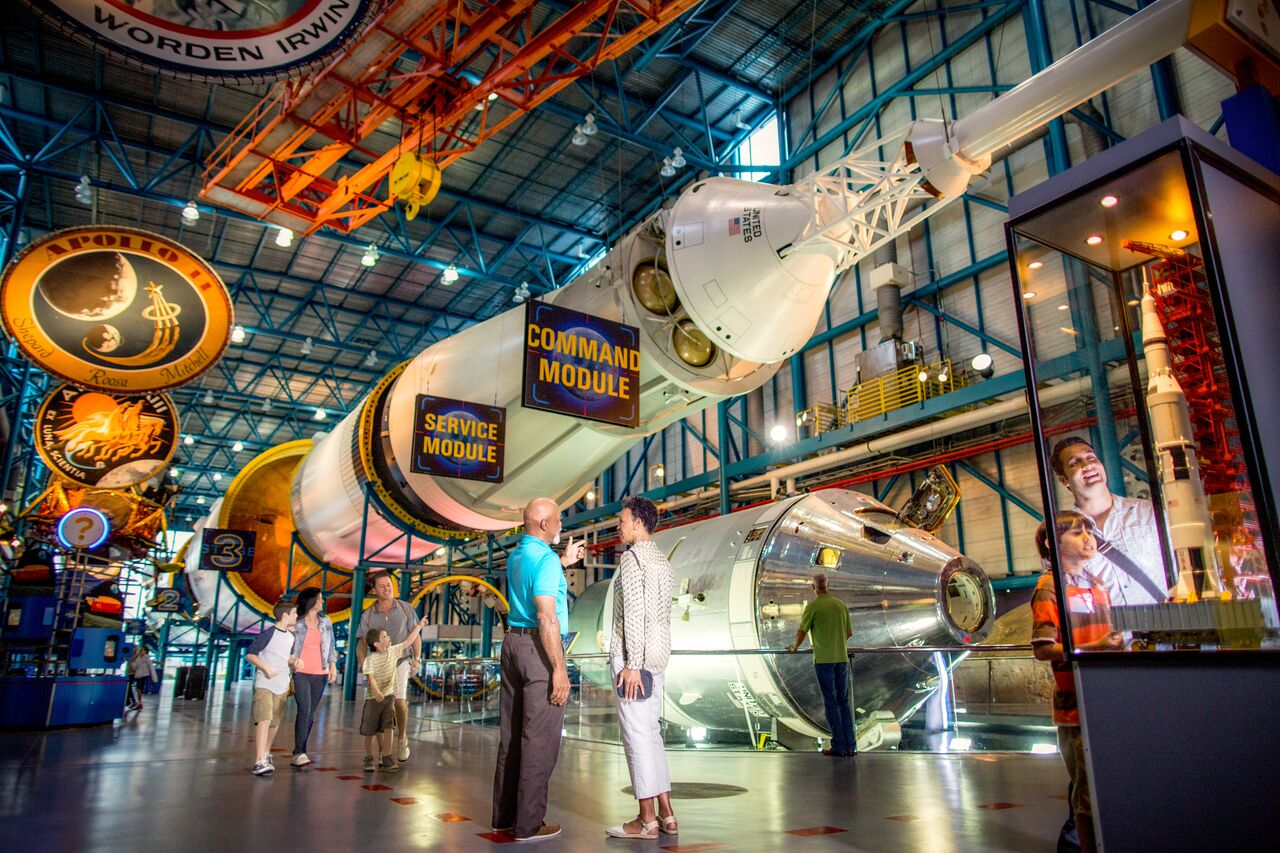 Kennedy Space Center Bus Tour
Take off on a journey through the past, present and future of manned space flights on your Bus Tour! Get to see NASA's historical and working spaceflight areas including the iconic Vehicle Building and Launch Pad 39B as it is transformed for future rocket flights. Disembark this attraction to experience the trilling excitement of the Apollo/Saturn V Center. Embark on this mission with the whole family and feel like a real astronaut along the way. Experience the re-enactment of the launch of Apollo 8 on December 21st 1968 – the first mission to orbit the moon. I mean, where else are you going to get this out of this world experience? Walk beneath a real Saturn V moon rocket and marvel at the mind-blowing size, 363 feet long. Fun Fact: It is 60 feet taller than the Statue of Liberty! Now that you really will not see anywhere else.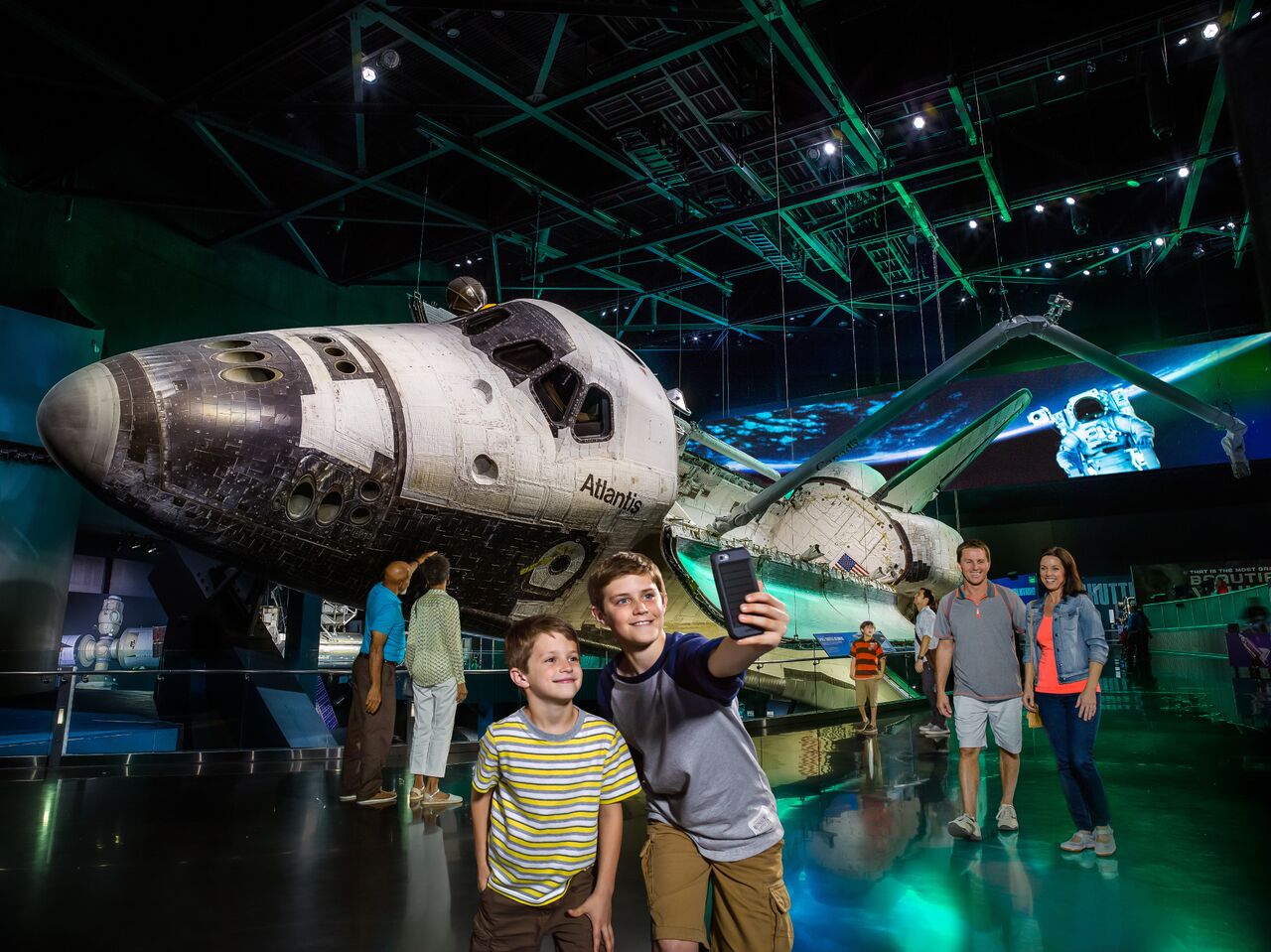 Space Shuttle Atlantis
Visit the world's most comprehensive attraction devoted to The Space Shuttle. Atlantis brings you up close and personal with a veteran of 33 missions into space! You'll feel as if you are floating in space as the payload doors open! Enjoy more than 60 interactive, touch-screen experience and high-tech simulators that invite you to be an astronaut. Embark on a virtual spacewalk; learn how to dock to the ISS; create sonic booms and glide down the re-entry slide; and take the helm at the shuttle cockpit. Celebrate the lives of the fallen heroes of STS-51l/Challenger and STS-107/Columbia at the stirring memorial exhibit, Forever Remembered.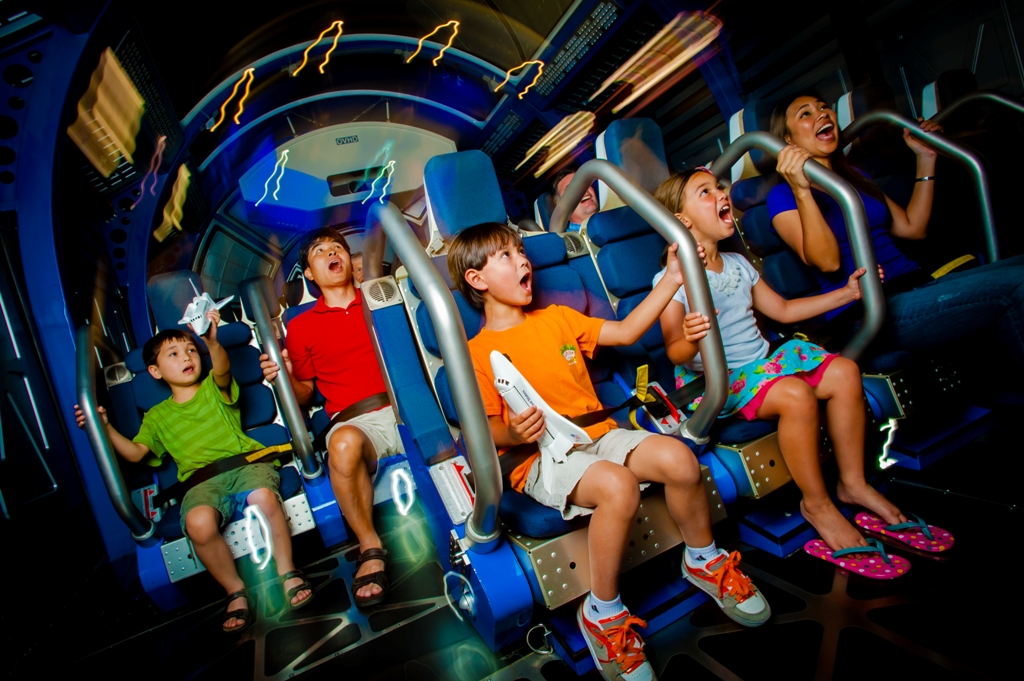 Shuttle Launch Experience
Do not miss the Shuttle Launch Experience; this is the next best thing to being in a real space launch! Feel the G-forces push you back into your chair as if you are travelling through space at speeds of 17,500 miles per hour; move at the speed of light without having to move from the ground! Get a feeling of weightlessness before the payload bay doors open revealing a breathtaking view of the Earth. Take part in this once in a lifetime experience with your family and make your Florida Holiday one to remember!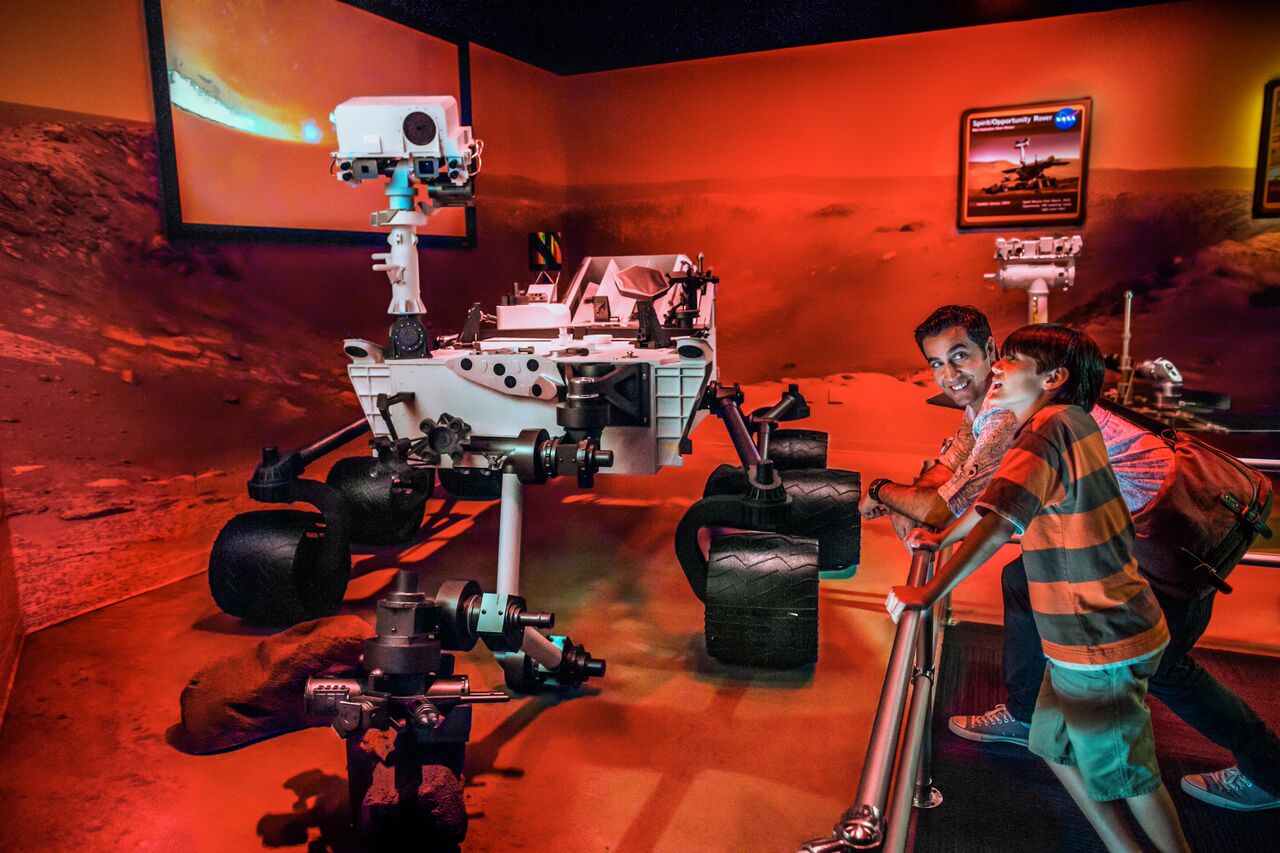 Journey to Mars: Explorers Wanted
For all you explorers out there, the Journey to Mars Experience is the one for you! Visit the world's most comprehensive permanent Mars attraction, featuring the Explorers Wanted live show with real-time updates on NASA's Mars-bound vehicle, the Space Launch System and the Orion capsule. Take your kids on an experience they will remember forever! You will get to discover how past space programs have paved the way to the Red Planet and what challenges lie ahead for humans travelling, including a full-size Orion heat shield and a host of Mars rovers. What else could a child dreaming to be an astronaut ask for? Let your mind run wild in the Kennedy Space Center!
So what are you waiting for… Contact our travel consultants today and add tickets to your Florida package holiday 0208 475 7671!