So you've got your first holiday in Las Vegas all booked and you're counting down the days until you fly off to the bucket list destination, but hold on! There are some things you should know about Las Vegas and what to see, we don't want you missing out on the iconic destination when you're there only for a short amount of time. We've come up with the things that you do not want to miss out on as well as a few tips to help make your holiday less stressful.
You've probably got a list of things you want to visit in Las Vegas, but you cannot forget about the Stratosphere! You absolutely do not want to miss out on the fantastic attractions that can be found here, attractions include: Stratosphere Tower Observation Deck where you can have an incredible view of the city; X Scream and Big Shot at the Stratosphere. These adrenaline pumping attractions will certainly make you fall in love with Las Vegas, you'll never want to leave! New York-New York also has a fantastic rollercoaster that you should check out.
Be sure to take a trip to The Strip and explore, explore and explore! The Strip is an absolute must for any first timers in Las Vegas with plenty to see and do.  From MGM Grand Las Vegas to New York-New York, there are some of the most traditional casinos found on the strip that you definitely want to check out.
Another activity in Vegas for first timers is people-watching. It sounds ridiculous, but hear us out! Many celebrities often visit Las Vegas to let their hair down or make an appearance, why don't dine somewhere that has elevated viewing while you watch tourists and celebrities discover Las Vegas! Places like Caesars Palace and Planet Hollywood offer fantastic views, who know what celebrity you might see!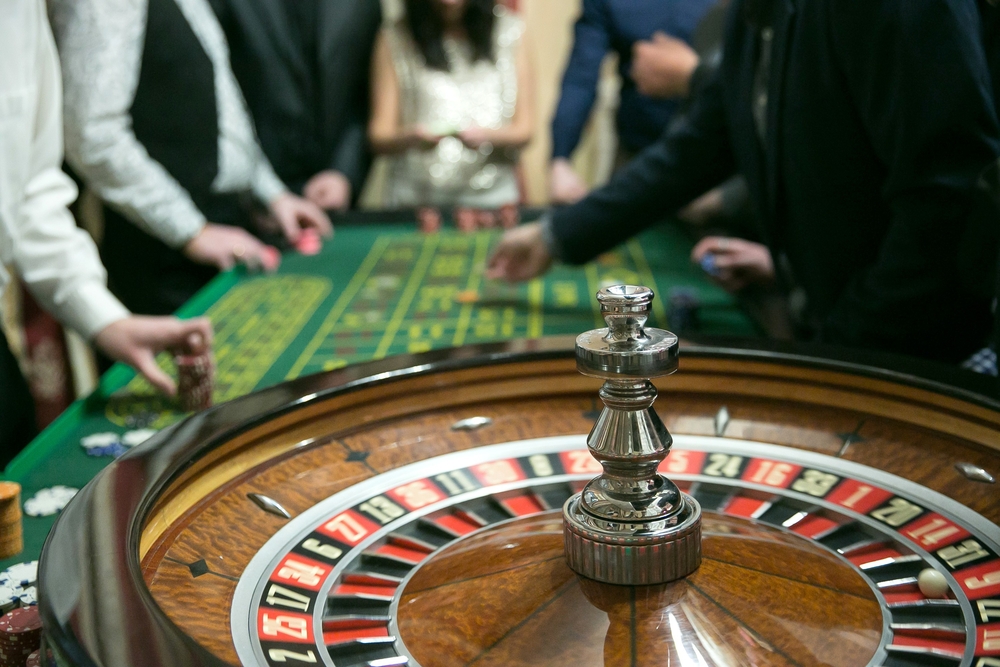 Of course you can pop into one of the many casinos and try and win a bit of cash, you have to be in it to win it! Many casinos are easily accessible on The Strip but remember distances are further than they appear. The Strip is 4 miles long so walking might not always be the best idea. Take advantage of the Las Vegas mono rail; if you don't fancy the monorail, cabs are also available but remember to allow waiting time, and it can get busy!
Of course all this exploring probably has probably made you hungry and there are such a wide variety of fantastic places to eat! There are some fantastic restaurants but for your first time in Las Vegas, you definitely do not want to miss out on the fantastic buffets here too – click here for our blog post about the best buffets in Vegas. When dining, try to avoid peak dinner times. It can get really busy between 6-8pm so anytime before or after is ideal as you won't have to watch the waiters bring the food to other people's tables (yes we hate that too!)
Vegas for first timers can get so exciting that you often find yourself staying out till late, but be prepared! During the day it can get extremely hot so bring sunscreen, a light jacket and water everywhere with you. Although casinos have air-conditioning, when walking around outside you'll definitely feel like you're in the middle of the dessert. Sometimes it can get quite cold in the evening so the light jacket will help keep you warm just in case!
Remember, during your first time in Las Vegas you should be open to absolutely anything! It's an adult's paradise and if things aren't going to plan do not panic! There's always something to  be discovered in Las Vegas so you might something you might not have discovered before.
With a few tips and ideas of what to visit in Las Vegas, your first time doesn't seem as scary anymore, right? There are so many fantastic things in Vegas for you to discover that we are certain your first time definitely won't be your last trip to the beautiful city. So pack those walking shoes and get ready to have the holiday of a lifetime.