As many of the Caribbean Islands have developed, their culture has changed – but not in Antigua; the island still retains the beautiful heritage and culture that first made it a popular tourist destination. With great culture comes great food, and dining in the Caribbean is a delight for anyone who enjoys international cuisine and spectacular dining experiences. Deciding what to eat on your Antigua trip can be tough, especially with such a wide variety of options. Holiday Genie has recommended the top traditional foods you should try whilst you are in Antigua.
Chef's Fish Water
St James Club and Villas offer a fantastic dish called Chef's Fish Water that is a twist on a popular local tradition. It is a big aromatic bowl which is filled to the brim with steamed snapper and delicious onions and sweet peppers. It's similar to soup yet with a Caribbean twist and is excellent for those who wish to continue eating well on holiday. The steamed snapper is also a great opportunity for you try the fresh local seafood that can be found on the island.
Seafood
The Caribbean is famous for its local fresh seafood dishes, so it'd be wrong to leave Antigua without trying at least one seafood dish. Common catches of fish in Antigua and Barbuda include snapper, rock lobster, mahi-mahi, grouper, wahoo mackerel and much more. It is extremely easy to find resorts and restaurants on the island that serve local catches with delicious creole sauce.
Ducana
Another popular Antigua food is Ducana which is extremely similar to a tamale dish and a real tradition for the locals on the island. It is grated sweet potato which has then been combined with coconut, pumpkin, cinnamon and many other secret seasonings. This is then used as a filling and wrapped in a banana leaf and boiled. It is a very sweet dish and similar to the texture of a dumpling and is often served with salt fish to counterbalance the saltiness of the dish.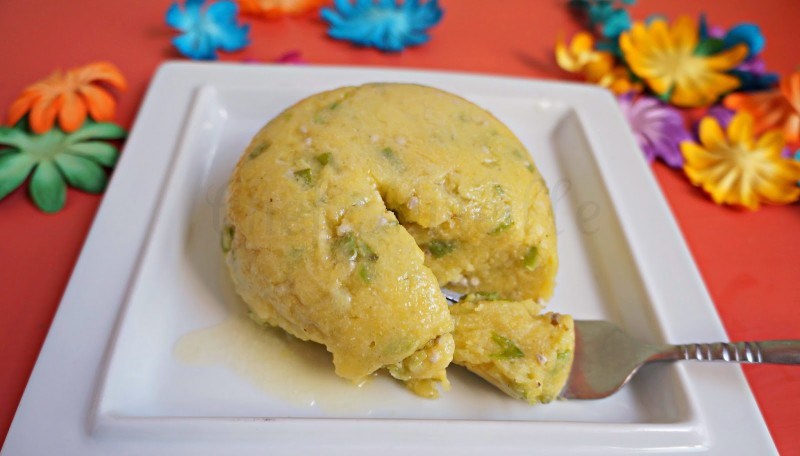 Fungee
Wherever you choose to dine, you will see fungee and it is extremely popular on the island. This national dish is a delicious delicacy similar to polenta and is made of cornmeal and okra; it is often found in the typical Antiguan breakfast. It is served in many restaurants on the island; however every chef will put their own unique twist on the Antiguan dishes so you will never have two of the same dish.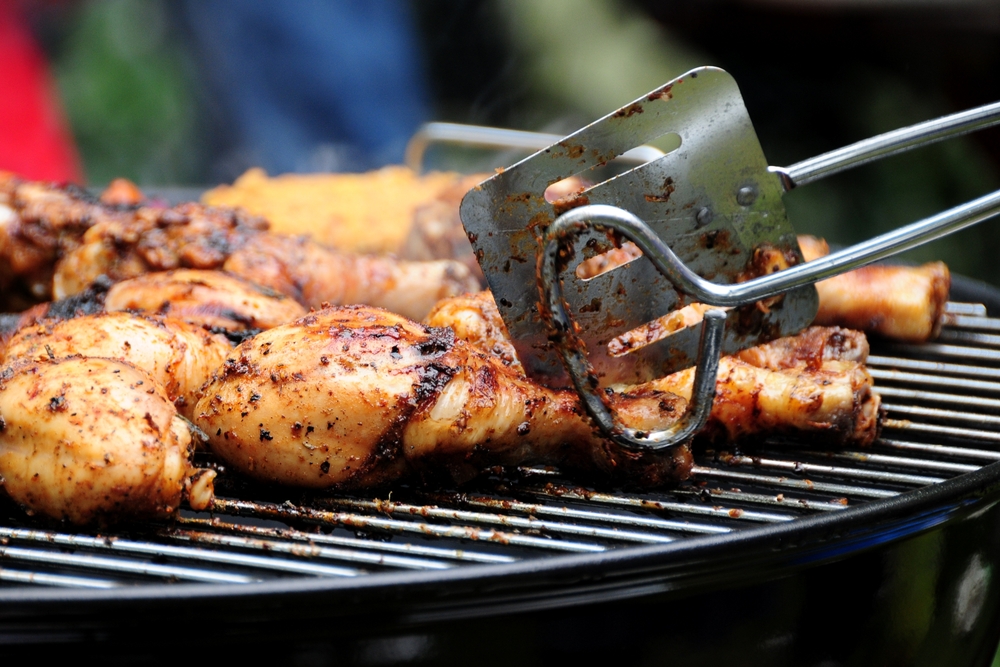 Jerk Chicken
Although Jerk Chicken has originated from Jamaica, it is a staple in Antiguan dishes and the island has quickly embraced this delicious delicacy.  When driving around the island, be sure to keep an eye out for BBQ grills because this is where you can buy the food. If you see one, be sure to stop and try the yummy greasy chicken that is loved by multiple islands.
Goat Water
We know it sounds pretty gross, but goat water is not what you think. This popular food in Antigua is a home-made hearty stew with plenty of seasoning including cinnamon. On this small island, goat water is more popular than you think and it is incredibly rich and tasty which is why it has an important part to play in the national cuisine.
It's easy to stay within resorts and enjoy the food they serve, and if you explore outside of these resorts and visit some of the local hotspots you can experience Antigua off-the-beaten-path. If you're in need of some more travel inspiration and travel tips, head over to Holiday Genie's Facebook page!