Everyone loves a good magic show, no matter what age you are. The typical magic shows can be found in holiday resorts with the good old "rabbit out of the hat trick", but if we told you that a magic holiday in Orlando is 10X better than that? Now we're not saying we can wave a wand and teleport to you Orlando (as much as we wish we could), HOWEVER, we can offer some spectacular recommendations for some magic shows in Orlando that you should definitely check out. Get ready for your mind to be blown away.
The Outta Control Magic Comedy Dinner Shows
Family dinner shows in Orlando are known to be amazing, but combine them with magic and lots of comedy and you get the Outta Control Magic Comedy Dinner Show at Wonderworks! This show is one of Orlando's hidden secrets and will blow you away with some of their magic tricks. It's interactive, fun and hilarious plus there's unlimited food. Some of the tricks will leave you wondering for hours how on earth they pulled it off – it's a great pick for all the family.
An Evening of Magic
Considered one of the best magic shows in Orlando is the Evening of Magic. Each show features two different magicians from the team which are famous in the area for their spectacular magic tricks. The show is sophisticated, mind-blowing and delicious where you are treated to a four course meal while the magicians provide excellent entertainment that will blow you away. If you're a fan of card tricks, you'll love this Orlando magic dinner show. Click here for more information.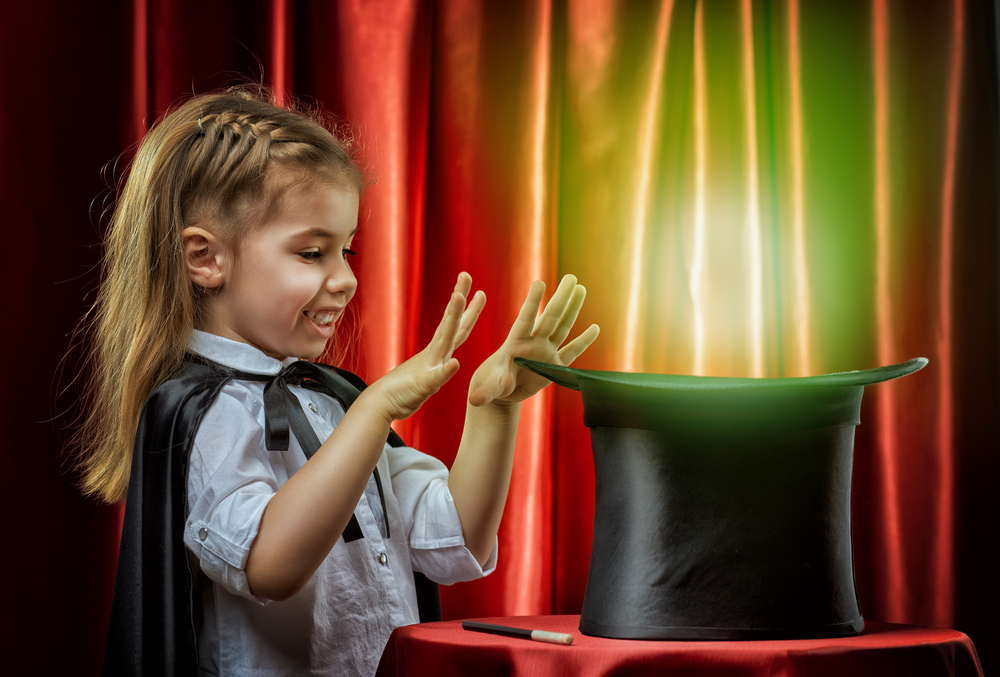 Wizardz Magic Theater
Head to Seralago Hotel & Suites and you'll find the wonderful Wizardz Magic Theater. It's a great interactive magic show that is a hit with the families. You can find magicians here that have been seen on Penn & Teller's show, American's Got Talent and Wizard Wars. With some of the best magician here, you'll definitely enjoy this fun performance; click here for more information.
Magic and Mayhem Show
Magic and Mayhem Show is a brilliant live magic show alongside buffet dinner at the International Palms Resort and Sheraton Vistana Resort. You'll step inside a Las Vegas inspired room where you'll blown away by the interactive show that gets all ages involved. It is a creative and fun Orlando magic dinner show that you don't want to miss out on.
An Evening of Illusion
Head to the delicious restaurant Christiner's Prime Steak & Lobster on a Saturday night where there are famous magicians performing card tricks, illusions and mind-reading that will leave you thinking "how did he know?".  It is an amazing dinner show that will blow you away, not to mention how delicious the meals are!
So there you have it, just a few mind-blowing magic shows and magic dinner shows in Orlando. There is a show for every age that will leave everyone wondering how on earth some of the magic tricks are performed. It'll leave you discussing the tricks with everyone and a chance to get involved and enjoy some delicious foods. So leave the rabbit at home because you won't need to pull him out of hat.