Visiting New York in the summer was one of the best decisions I made, there are so many yearly events in New York that there is always something to see and do and the weather is beautiful! Although you might find it too hot, in the Big Apple of course there are things to discover and great ways to cool off. Here are some of the top things to do in NYC in the summer that you absolutely don't want to miss!
Central Park
Although New York is famous for its skyscrapers and its hectic atmosphere, it is surprisingly outdoorsy with plenty of parks and places to enjoy the nature without being in the centre of the chaos. Take a trip to Central Park and you can hire a bike or simply enjoy a picnic. Throughout the summer there are also lots of buskers around where you can watch a magic show or enjoy a song or two. There's always something happening in Central Park.
New York International Fringe Festival
Throughout August the New York International Fringe Festival takes place yearly where you can see 200 shows from dances, to comedy shoes and even musicals and burlesque. There are a total of 1,100 performances happening in this period and is an excellent NYC summer event that you can't go home without experiencing.
Cool Off in the Pool
Yes, there are public swimming pools in New York City and they are your best friend in the summer. As we mentioned it can get really hot and humid in New York and if you're walking around discovering the city you can only imagine how exhausted you'll get. There are plenty of public swimming pools around that make a perfect way to cool off. Click here for some of the top public swimming pools.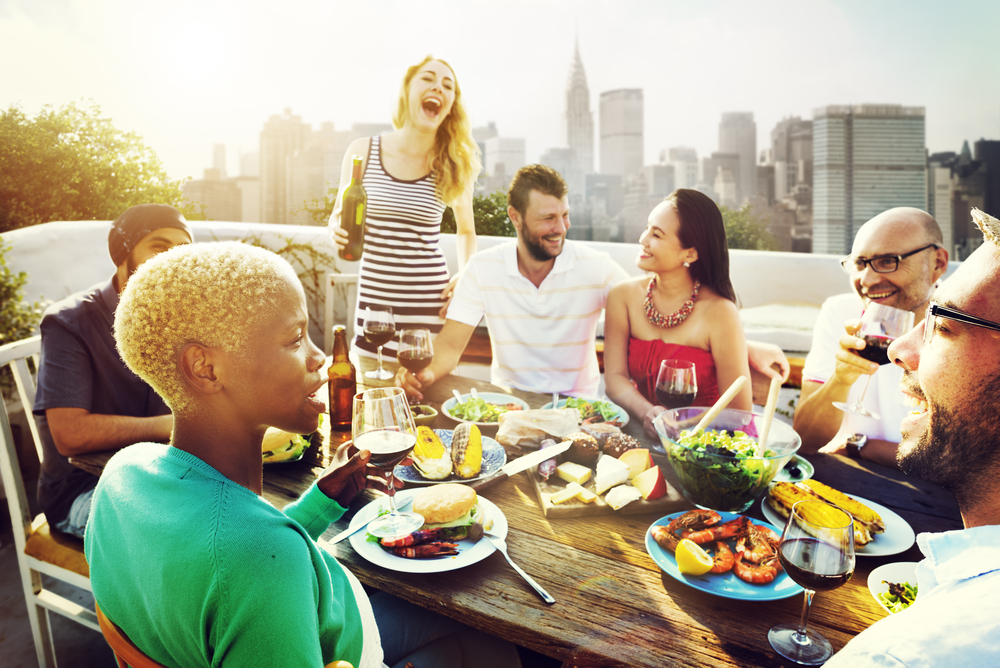 Governors Island Park
When it's summer in New York a lot of people tend to go to the tourist attractions and completely miss something that is even more beautiful in the summer. Governors Island Park is a little hidden treasure that you definitely should visit. It is a beautiful island which you can get to by water taxi and enjoy the nature part of New York with jaw-dropping views of Manhattan, Statue of Liberty and Brooklyn.
SummerStage
If you're still stuck on what to do in summer in New York there is a fantastic yearly event called SummerStage which is a fantastic outdoor series of concerts. You can expect to see some famous and less-known artists performing some songs and in the summer it is bliss. It is definitely an amazing summer activity in New York City, and what makes it better is that it is all FREE.
Dine Outside
We know you can dine outside in the UK but dining outside in New York in the summer is mind-blowing when you have a view of the skyscrapers. We recommend taking a visit to The Loeb Boathouse Central Park. It is NYC version of a country club with indoor and outdoor dining facilities and an all-American menu. The food and view are more than enough to make you want to dine here.
At Holiday Genie we could really list even more ways of making the most of the Big Apple because there are so many things to do in NYC in the summer. With the skyscrapers, parks and beautiful weather waiting for you, what's stopping you from booking your New York holiday?