We all want to take our children to Orlando and experience the theme parks, but what if for some reason you can't be there during your holiday or in need of child care? Well, fear not, there are a range of Theme Park services to care for your children so you can still have your holiday to Orlando with young kids.
If for any reason you must leave your child alone, Orlando's Theme Parks offer some fantastic services to put your mind at ease that they will have a safe and enjoyable time while you're away. Here are some of the child care services offered by the Theme Parks in Orlando:
In-Room Babysitting
In-Room babysitting is one of the numerous child care services offered by Disney World. If you need to go out for the evening, you can get a one-to-one babysitter to look after your children in the comfort of your Walt Disney World Resort hotel room, meaning you know exactly where they are at all times and can find them safely when you come back. The babysitter will play lots of games and make sure the children have lots of fun-filled activities to do while you're away, for more information click here.
Children Activity Centers
At both Walt Disney World and Universal Orlando there are Children Activity Centers which are like drop off points for your children. They are based at specific Resort hotels and have brilliantly themed supervised play spaces where kids 3 to 12 years can watch movies, play lots of games, draw, eat and make new friends with other children.
What if your children get lost?
Any theme park for children can be a very exciting time which may lead them to getting lost. Staff around the park are there to help, if your child does become separated from you while in the park, staff members will escort the child to the Baby Care Center where they will be looked after until you come to collect the child. If this scenario does happen, tell one of the Cast Members and then check the Baby Care Center.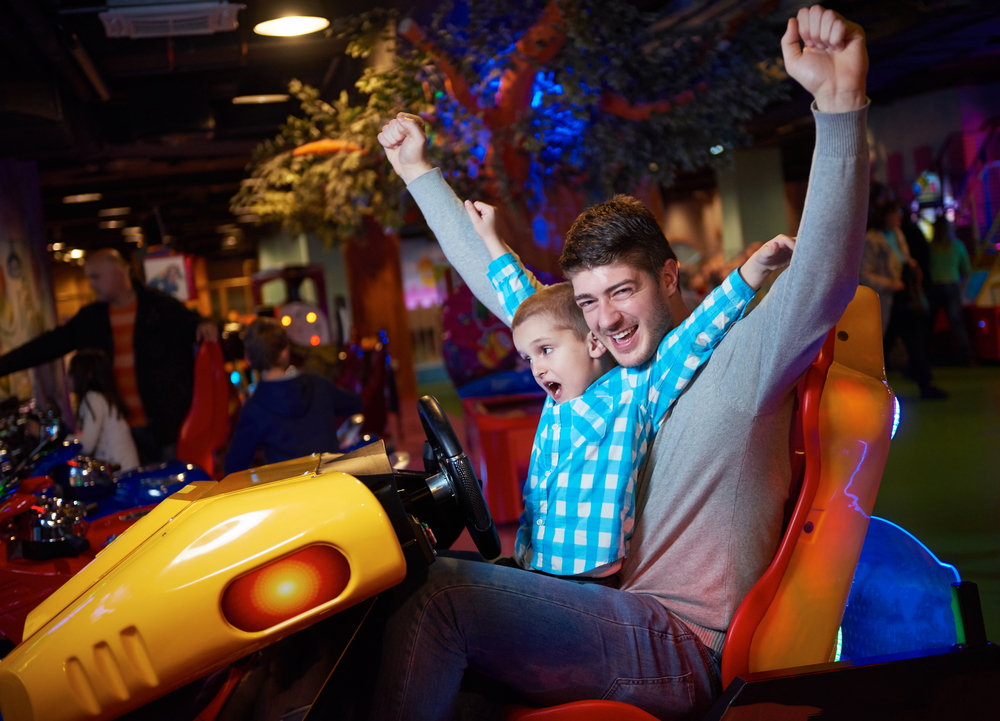 An extra pair of hands
When walking into a theme park, it is often the case you don't know where to go first, what ride to go on and you also have to look out for the children. Why not hire an extra pair of hands to help with Child care at Disney World or other theme parks? In-Park helpers can help plan out your trip, select age appropriate rides for your children, hold a spot in the line, help pushing the pushchair, take photos for you and sit with your child if some of your party would like to experience a ride or show but the others don't. In-Park Helpers are a huge assist and can help make sure you have a fantastic time as well as your kids so no-one misses out on the fantastic trip. To view all the help they can offer, click here.
Baby Care
No-one gets left behind on a holiday, and we know that babies probably won't meet the height restriction for many rides. In some theme parks, Baby Care Centers are available which are fully staffed with helpful activities to keep your babies and toddlers entertained for hours while you explore the park.  Baby changing station facilities are also around the parks making them suitable for children of all ages.
There are so many Theme Park services available that you won't need to worry about if the kids are going to be okay as all of these Child Care services help to keep you and your family safe, meaning you can enjoy your holiday even more.