Parks and beaches in Dubai that are only for ladies!
Dubai is famous for so many thingsL the tallest building in the world, the largest indoor theme park and it's quickly becoming famous for its ladies-only-days and nights. A lot of them come with complimentary access to Dubai's best pools, drinks and some even have lunch thrown in! We've put together a list of best parks and beaches in Dubai that are only for the ladies!
Al Safa 2 Park
This is a small but beautiful little green tucked away in the suburban Al Wasl neighbourhood. It's open to exclusively women and children on weekdays. It's a great place where mum groups meet, sit back and read a book while their little ones get to know each other and play in the allocated areas.
Coco on 8
Situated in the Media One hotel, Coco on 8 has one of the longest ladies' days in Dubai. This Miami-inspired bar and pool is open to ladies every Sunday. You'll get free pool access and unlimited slushy cocktails from 12pm to 5pm, plus three free drinks from a house selection from 5pm to 10pm!
Barasti Beach
Barasti Beach has recently opened a brand new pool area and to celebrate they've launched two ladies' days. They are on every Sunday and Monday from 10am to 6pm and there's unlimited Frose (frozen rosé wine) for ladies, as well as complimentary towels and 50% off additional drinks and food. A great place to go for Sunday brunch!
Al Mamzar
Head down to Al Mamzar Beach Park on Mondays for a special ladies day. There are separate areas for tourists and residents; visitors have a choice of partaking in activities such as BBQing or sitting out and enjoying the sunshine. The beach park has five beaches so there's plenty of space and room for everyone.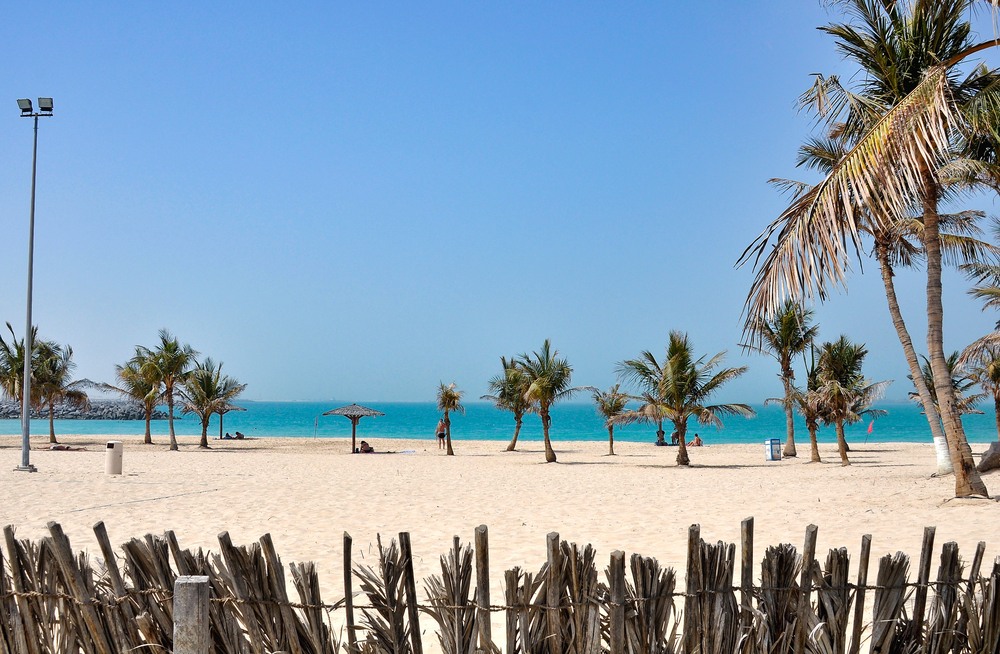 Drift beach
If you love everything high-end and glamorous then head down to Drift Beach on Monday or Tuesday, when ladies can get 50% off sun loungers and a welcome cocktail on arrival. Drift Beach is set in the Royal Mirage, which is a huge hit with celebrities when they visit Dubai – who knows who you will see!
Zero Gravity
You may recognise the beautiful see-through poolside from Instagram which lives in Zero Gravity. The hotel has international DJs playing the best new music and is even Justin Bieber's go-to spot in the city. Every Tuesday they host a ladies' day and it's one of the most popular in Dubai, so make sure you get there early. You can get on the guestlist by emailing guestlist@0-gravity.ae, which entitles you to free entry!
Drai's
Drai's is new to the day to night party scene, but its ladies' day is incredible. It's on every Tuesday and offers free flow house drinks from 3pm to 8pm. Ladies will also  have the chance to enjoy a selection of light bites and a complimentary sun bed: there are even some weekly live performances too!
Nikki Beach Club
Ladies have the opportunity to enjoy six selected beverages every Tuesday from 11am to 6pm for just Dhs130 (around £27). You'll also have a complimentary day bed to relax in while you're there. There's no reservations for this one though, so be sure to get down there early to grab the best beds!
Cove Beach
Cove Beach is home to one of Dubai's original ladies' days. You'll get incredible views of the Burj Al Arab while sipping on free-flowing Rosé, cocktails of the day and enjoying a huge food platter. All of this costs Dhs100(around £21) so make sure you get down there early to grab a sun lounger.
There are plenty of beaches just for women, as well as parks for women in Dubai. It's worth doing some research before you go to find out when they are running. Where's your favourite place to go for a ladies' day in Dubai? Let us know in the comments or get in touch on Facebook or Twitter.