It's a universal subject… when on holiday no matter where you go, bringing back a souvenir for friends, families or yourself is like a tradition. It's a great way of remembering your holiday away, even if the memory is represented by a fridge magnet. While on your Barbados trip, you'll definitely want to bring back something to remember the fantastic holiday you had. Although, packing the beach into your suitcase wouldn't be beneficial; here's some things we recommend to buy in Barbados!
Barbados Rum
We all know that Barbados is famous for having some delicious rum, and if you go on a drive you will, without a doubt, find two or three rum shops on your journey. They have a unique taste to them that you can't find back at home, so bringing back a bottle for friends and families (or even yourself) will be a delicious treat. Once you've finished with the drink, the bottle makes a fantastic Barbados souvenir!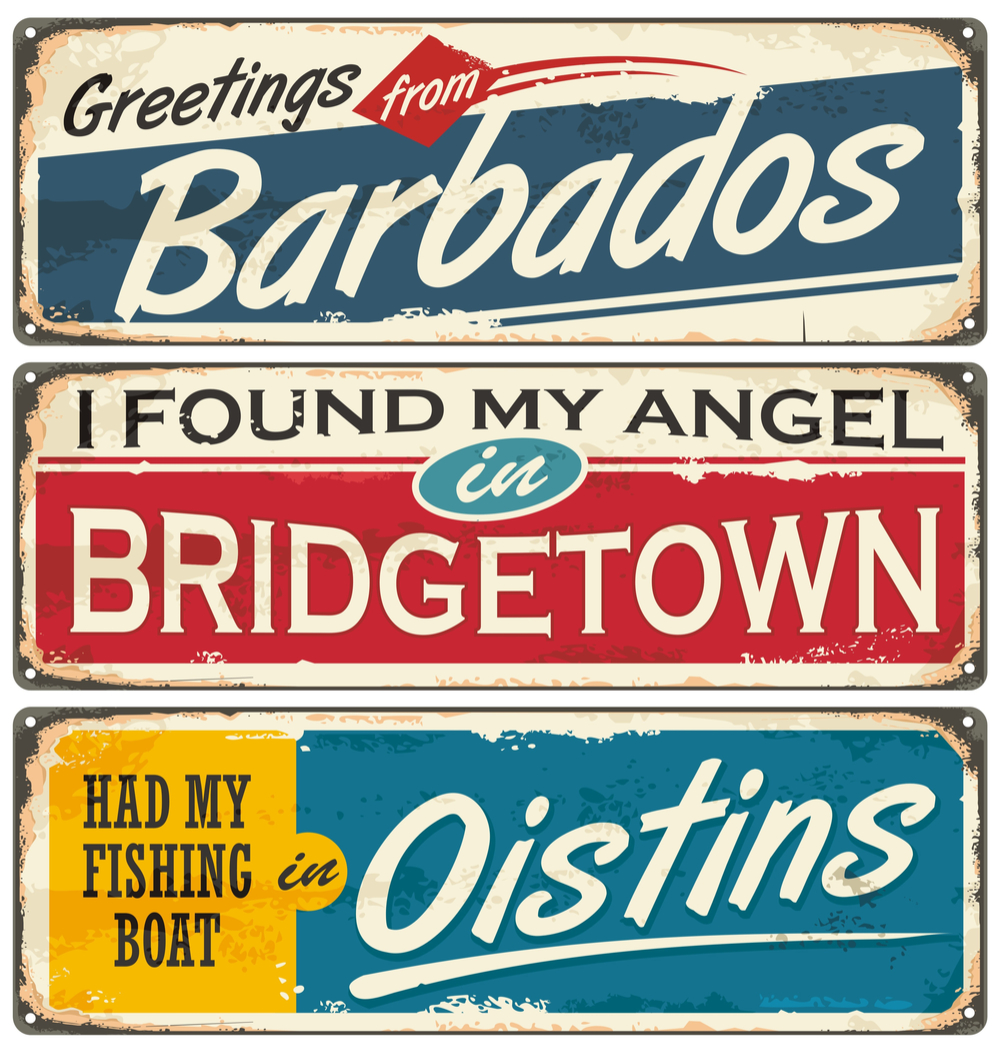 Art
What better way to remember your trip than bring a realistic canvas painting that has been made by the locals? There are some fantastic paintings of the sea life, beaches and many more things that represent Barbados and the Bajan culture. When discovering the island, it is not rare to find paintings for sale and you can pick up some beautiful art that will brighten up your house from the moment you hang the painting.
There are also some potteries and souvenir shops that sell pretty much anything including photography, wood carvings, books, clothes and woven baskets which are all made by the locals giving it a more personal touch and they will definitely add a little spice of Barbados to your home.
Hot Pepper Sauce
Bajan food is delicious, there's no doubt about it. One of the most popular ingredients they use to add flavour is the hot pepper sauce so why not take some home with you to spice up some traditional English foods – or even recreate some Bajan foods. This will definitely give your taste buds a "throwback" to the time you were in Barbados, what a great souvenir!
Where can I buy?
Now we've told you what to buy in Barbados, you're probably wondering where on earth you can find some Barbados souvenirs. Oistins Fish Market has some souvenirs but the main place is St. Lawrence Gap. Here you can find handmade bags, jewellery and plenty more things to buy in Barbados.
There are so many small shops that sell anything and everything you can think of that are made in Barbados including pottery, cooking books, food, drawings and paintings and so many more that we know you'll want a suitcase just for souvenirs. To get an idea of the variety of souvenirs you can find, click here for one of Barbados' gift shops that sells so many souvenirs that we know there will be something for everyone. So what souvenirs are you going to buy in Barbados?