You shouldn't go to the Caribbean (or anywhere) and come back without a souvenir. You might be thinking what can I buy in Jamaica? Plenty. There are so many souvenirs in Jamaica that you will want to bring them all home to remind you of the exuberant island and we don't blame you! You might not have enough space in your suitcase for them all, so we've got some of the best Jamaican souvenirs that you should definitely think about buying… the souvenirs alone will make you want to book your holiday to Jamaica today!
Blue Mountain Coffee
Once you have a sip of the Jamaican coffee, you'll never want to taste Nescafe or any other coffee again. You can buy big bags of the home-grown coffee which is grown from the Blue Mountains and are delicious! They are available to buy in the whole beans or grounded coffee; it's enough to convert any non-coffee drinker into a lover of the stuff. That'll be a tasty souvenir from Jamaica to show off to your friends.
Shirts
The "I love NYC" shirts are well-known, so why not get yourself a souvenir from Jamaica that indicates you've been there. Walking around with Bob Marley's face on you would be enough and there are some good quality shirts that don't shrink or fade so it's always worth it.
Wine glasses made out of coconut?
One of our favourite Jamaica souvenirs has to be coconut wine glasses. Why should to sip on wine from a clear wine glass and now from a beautifully crafted coconut? We want to thank whoever came up with this idea; drinking Prosecco has never been so great.
Reggae CD
Bob Marley is Jamaica's sweetheart and finding a CD of some of his best hits won't be difficult. As soon as you start blasting the reggae throughout the house you'll feel like you're back on the Jamaican beach with a Pina Colada out of your coconut wine glass.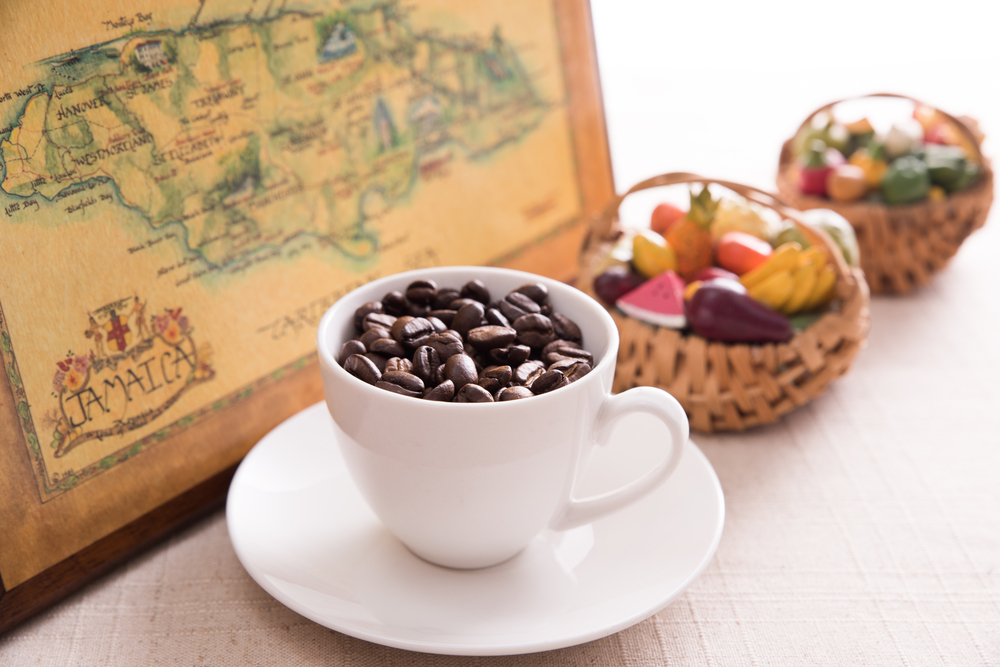 Wood Carvings
Another great souvenir from Jamaica is something to hang on your wall, and I'm not talking about a painting that has been painted locally. There are many wood carvings from cedar and mahogany that would look marvellous in the hallway. The wood carvings come in a variety of styles, whether you want Bob Marley's face watching you and your guests, palm trees or the famous rum.
Where can I buy?
Now we've spoken about what to buy in Jamaica you're probably wondering where you can purchase them. Whilst there are many outlets on this Caribbean island, we recommend not purchasing from there because you are unable to negotiate prices. There are plenty of open-air markets where you can find vendors selling some fantastic Jamaican souvenirs.
There might also be vendors who stroll along the beach on your resort selling things (the act is illegal), they mean no harm, and they sell some wonderful souvenirs.
The souvenirs in Jamaica sound wonderful and you'll want to spend your Jamaican dollar on all the small great gifts you'll find. If you get caught up in enjoying the island, do not worry; click here for an online store that sells many Jamaican souvenirs.