What's the best combination? Vegas and Stag do. If you're looking for the ultimate bachelor party then a trip to Las Vegas is definitely on the cards. Only issue is that there are so many stag ideas to do in Vegas and countless hotels perfect for a bachelor party that trying to decide where to stay might be difficult. We've chosen some of the best stag do hotels in Vegas that you should definitely consider!
ARIA Resort and Casino
ARIA Resort and Casino is considered the best Vegas hotel for a bachelor party thanks to incredible facilities and wonderful location on The Strip. It is a beautifully luxurious resort that boasts a 150,000 square foot casino, adult's only LIQUID pool hot tubs and three outdoor pools. It is perfect for any stag weekend, with a bar, live-sets from world-famous DJ's and a great opportunity to gamble and soak up the Nevada sun. It'll certainly be an unforgettable trip for you and the guys click here for more information.
Wynn Las Vegas
The Wynn Las Vegas is a fantastic hot-spot for your action packed stag do. Whether you want to enjoy the only 18-hole golf course on the strip or head to the gorgeous on-site casino, you won't need to go far. This Stag Do hotel also has two of Las Vegas' top nightclubs onsite so you can hit up one of the top nightclubs and know you don't have to stumble far back to your hotel room. It really is a night-time party hotel and with the rooms being big enough, you can even hold your own mini-party after the nightclubs close. Check it out here.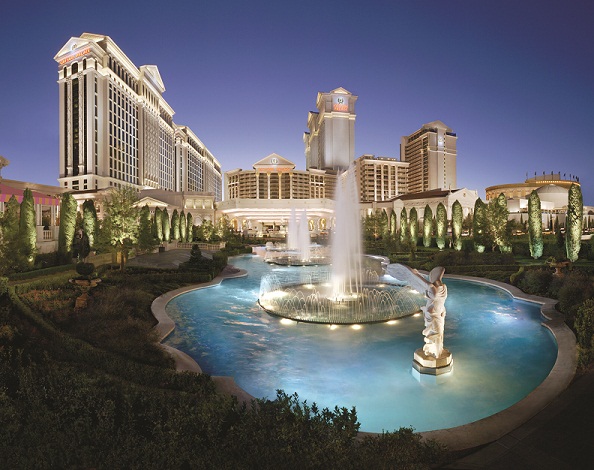 Caesars Palace Hotel & Casino
The luxurious and glorious Caesars Palace Hotel & Casino is the perfect stag do hotel for those of you looking to gamble with one of the largest casinos being on-site here. There's also a two-storey nightclub with world-famous DJ's performing and a huge poker room! There's also an adult-only pool that has some of the best Las Vegas pool parties. A Las Vegas stag do at this hotel will definitely be an unforgettable one for everyone, find the hotel here.
MGM Grand Hotel
One of the most famous resorts in Vegas is MGM Grand Hotel and there's no wonder why it's so popular for stag dos. With 22 on-site restaurants, a massive casino, shops and boutiques, a golf course and also 7 on-site nightclubs, you'll definitely have a stag do full of memories. It also has the famous Wet Republic poolside daytime nightclub, so if you're looking to drink booze and party all day and night, MGM Grand Hotel is the place for you. You definitely won't have much spare time to leave this hotel.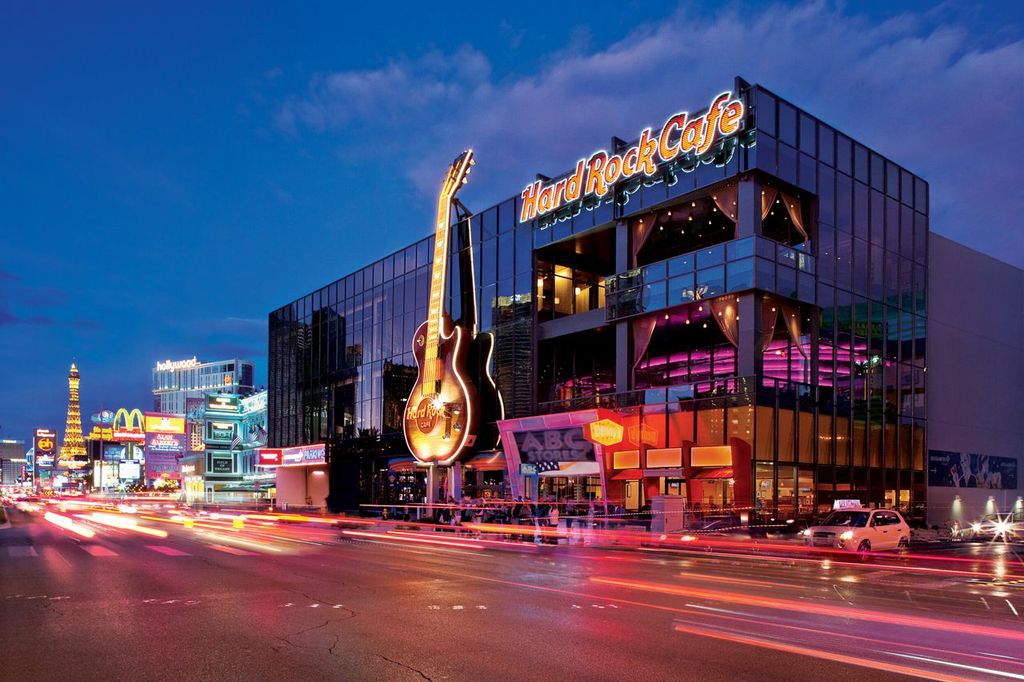 Hard Rock Hotel and Casino
Everyone loves the atmosphere and experience at the hard rock restaurants, right? Well the hotel is even better! It is perfect for the Las Vegas stag dos who are looking to go heavy boozing and really experience Sin City. In the daytime, you can expect the on-site Beach Club Pool to be the "place to be" with tourists gathering to party their hearts out! You don't want to miss it on a Sunday, there's no resting here with the biggest pool party "Rehab" kicking off. The on-site clubs are also extremely popular on The Strip – no wonder why it's popular and considered the best stag do hotel in Las Vegas.
These are just a few of our favourite bachelor party hotel in Las Vegas, and depending on how much booze you drink; it'll definitely be an (un)forgettable one. Have a stag do the right way, and celebrate with your pals in Las Vegas!