The luxurious Dubai has something for everyone and we really mean everyone. It's not all about the shopping and exploring the culture, there are so many great attractions for young children that it looks like it might be time to visit Dubai with the kids. There are fun attractions around every corner; it'll certainly be an unforgettable holiday for the kids. We've got our top picks of places to visit in Dubai for kids that will be a fantastic way for kids to enjoy Dubai.
If you're wondering what to do in Dubai with the whole family, with fun activities for all ages, here are some of them…
Wild Wadi Water Park
This outdoor water-park is a perfect kids activity in Dubai; for young children, there are great kids activities throughout the water park including racing slides and water guns so they wouldn't get bored while the older ones have a go on the rides (please don't leave your young children unattended). There is also a long lazy river with floatables and a family play area all made just for the little ones, why should they miss out?
Dubai Dolphinarium
Dubai Dolphinarium is an air-conditioned indoor Dolphinarium where you can watch dolphins and seals perform in live shows and there is all the opportunity for your kids to go swimming with dolphins which will certainly be unforgettable experience. The live show is called Illusion, Dolphin & Seal Show and is an interactive show which shows the talents of the popular marine mammals. If you're stuck on what to do in Dubai with kids, definitely head to the Dubai Dolphinarium. Click here for more information.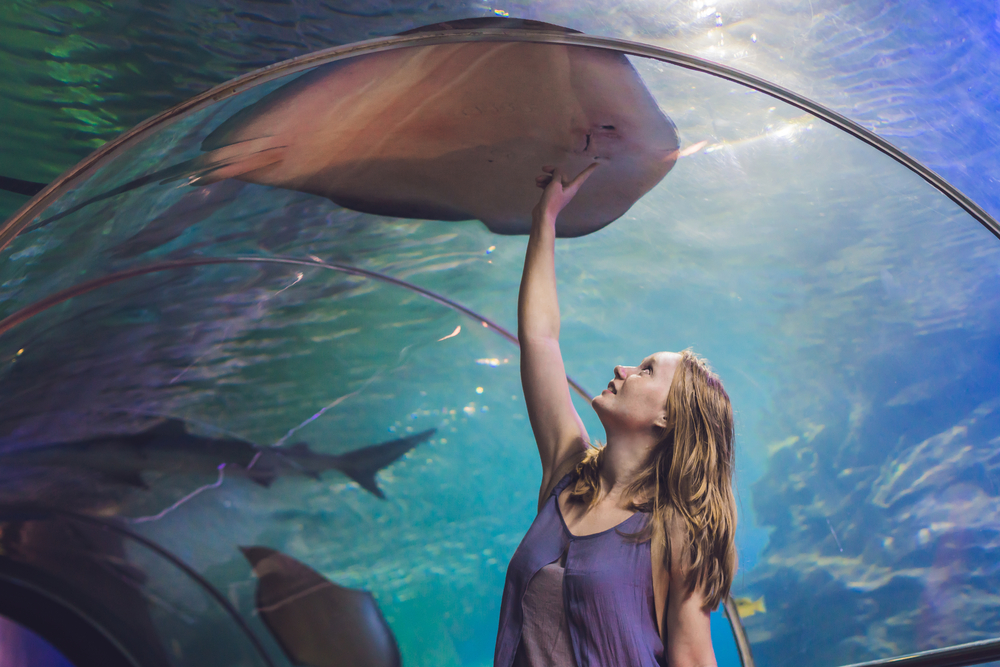 Kidzania
Kidzania is the hub for kids to have fun. We all know young children like to roleplay as adults, and Kidzania is a safe and unique place for them to do so. It's like a kids version of an adult shopping centre where they can work for money and they can then use this in exchange for items or entertainment. The kids shopping centre is built to a smaller scale so it makes the children feel more grown up… I can guarantee once they start playing, you will not be able to get them out. Find Kidzania here.
SEGA Republic
This indoor theme park is every kids dream, with arcade and video game everywhere! One of our favourite kids activities has to be here, with so many games and rides for all ages. From car racing to rock climbing, we are certain the little ones will be smiling from ear to ear and burning off some energy at this fantastic park. Click here for more information.
Update: SEGA republic is now closed
Dubai Aquarium & Underwater Zoo
One of the most exciting attractions for kids in Dubai is the Dubai Aquarium & Underwater Zoo. There is a huge tunnel where you can walk under the shark and ray filled tank, it's great for the little ones to get close to some of the most fascinating marine mammals in Dubai. There are also plenty of interaction opportunities with the seals and penguins making it a great trip for your little ones.
With so many Dubai attractions for kids, the luxury city makes the perfect holiday destination to make sure your kids have an unforgettable trip. Say goodbye to the tantrums and boredom, because they will have an adventurous time in Dubai. Where to first?