If you follow Holiday Genie on Twitter, you'll notice we are obsessed with the Caribbean. Why? Because as tempting as lying on the beautiful beaches are, there are always so much more to do that many people miss. Dominican Republic is a prime example of this with countless day trips and tours that will make your holiday to the Dominican Republic an unforgettable one.
Samana Day Tour
You'll definitely need your walking shoes for this day excursion in Dominican Republic. You'll start your journey with a flight to Samana where you'll learn about all the amazing things that can be found in the forests – you will be blown away with how many mountains this luscious island has. But that's not all; you'll also visit a waterfall, enjoy a horseback ride and then be whisked away to yet another island… Bacardi Island! For more information, check out this great day tour here.
Whale Watching
If you're taking a holiday to the Caribbean Island in January – March you don't want to miss out on this Dominican Republic excursion. Roughly 10,000 hump back whales travel to Samana during this time which makes it the prime time to go whale watching. They are so friendly and a few of them love the attention so you might even be able to touch them from your boat.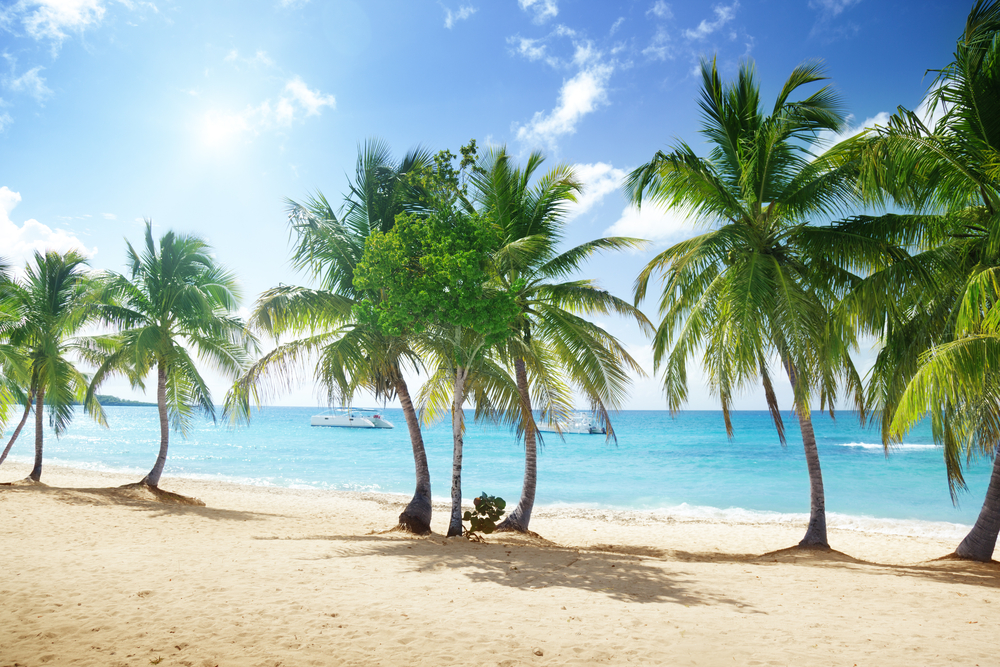 Day trip to Isla Catalina
Once you see the photos of Isla Catalina you will want to book your day Dominican Republic day tour immediately. It is a very small deserted island that is only a quick boat ride away! The un-touched scenery means that the monkeys on this island can still enjoy their home. If you love to snorkel too, Isla Catalina is the perfect place to do so as there are so many fish to see.
Discover some of the hidden waterfalls
Dominican Republic is teeming with waterfalls in the forests and Explora Ecotour offer an amazing and fun day trip to find them. The great thing about Explora Ecotour is that all of their staff are experienced and want the forest area part of the island to remain as beautiful as it is. They will show you around, offer facts and educate you on the history on some of the prettiest and hidden waterfalls on the island. Check them out here.
Bavaro Runners
One of our personal favourites is Bavaro Runners which is run by Runners Adventures. You'll spend the 8 hours discovering some friendly Dominican Republic villages and getting to know the locals. You'll be whizzed around on a safari jeep through sugar cane and rice plantations learning all about the history. You'll witness some incredible views from the mountains and also have a horseback riding tour, lunch, fresh fruits and much more. It really is a fun action packed day and an excellent day excursion to explore Dominican Republic. Find more information here.
Monkeyland and Plantation Safari Tour
This one is an excellent one for kids and animal lovers as you'll embark on a guided tour around Monkeyland where you can interact with them in their natural habitat. You'll be stepping inside their home which is incredibly different to stepping inside an exhibit at a zoo. It really is a fun and educational trip where you'll really discover how amazing the Caribbean island is.
These are only a selection of day tours in Dominican Republic but there are countless tours where you get to experience first-hand how amazing the island really is. You won't want to lie on a beach anymore, get the trainers ready because we know you'll be itching to explore more.