Swing your way into summer and discover the soul filled south USA with British Airways operating a brand new route to Charleston from April 4th 2019. Making it easier to discover more of the US, British Airways' new route will run twice per week over the summer and will be the only airline to fly directly from Europe to the charming Charleston.
You might be thinking 'but why would I want to go to Charleston?' By the time you've finished reading this, you'll be calling up our team and dancing your way to Charleston. Be one of the first to fly the new route and experience these great activities for yourself.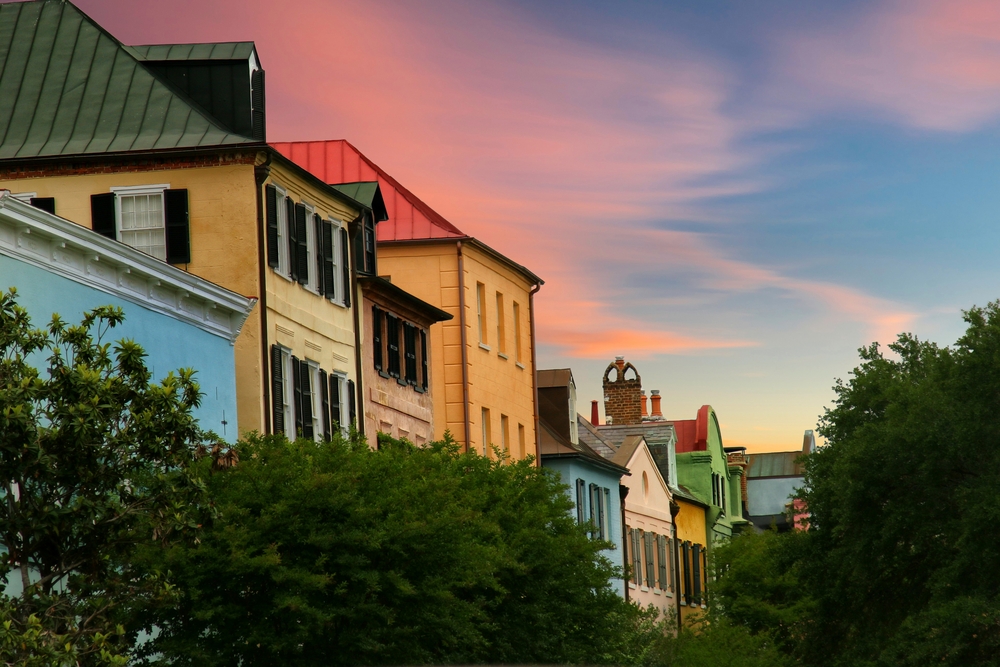 Take a tour down Rainbow Row
An iconic site in Charleston, Rainbow Row is the name given to the thirteen colourful and historic row of houses near the waterfront on East Bay Street which date back to 1740. The houses used to be shop fronts with living quarters above. After the civil war in 1931, these houses became run down and some were purchased by Dorothy Porcher Legge and her husband. They began to restore the houses to which others on the street started to follow. This popular tourist attraction is one of the most photographed areas of Charleston with history behind the pictures.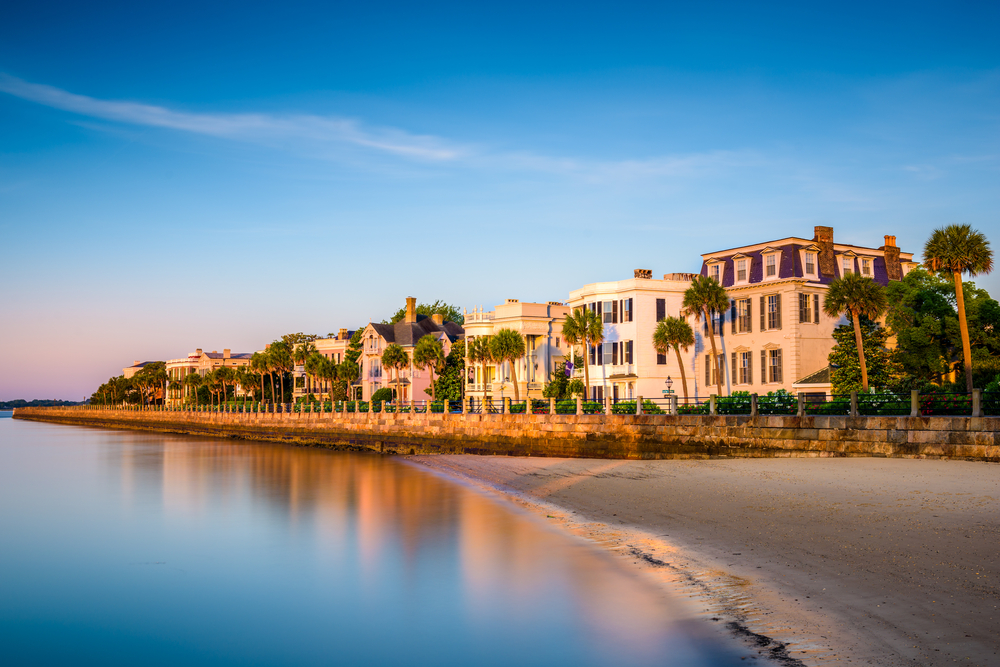 Cycle through downtown Charleston
With its flat landscape, hiring bikes is the best way to see the most of Charleston, especially its beautiful scenery and historic landmarks. There are plenty of cycle routes throughout the city and it's a great way to soak up the city's charming hidden treasures. Hampton Park, Ravenel Bridge and South of Board to White Point Gardens are all recommended areas for you to hop on a bike.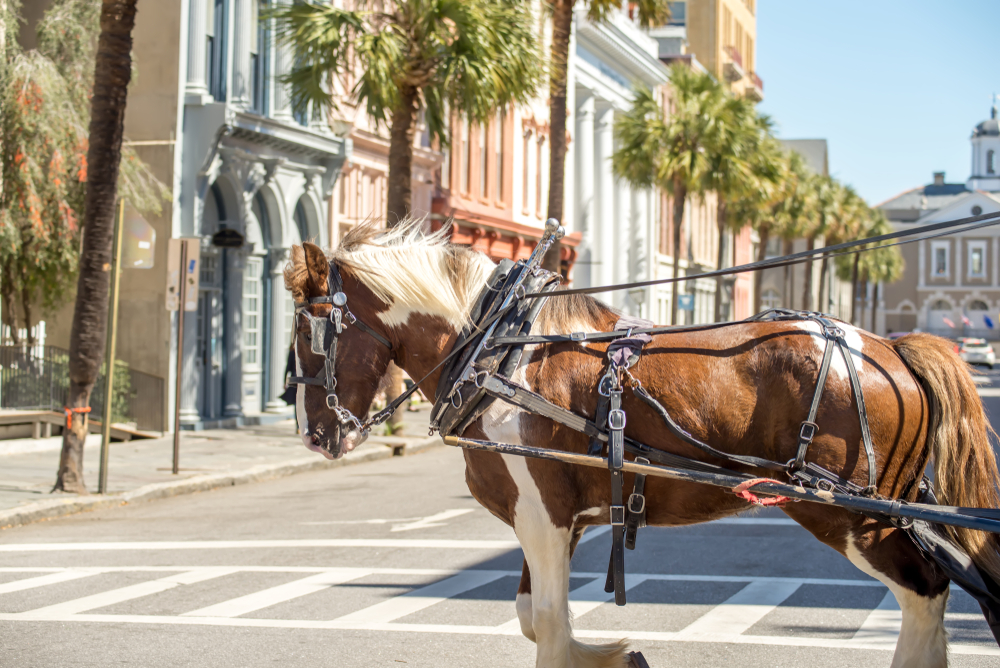 Take a Carriage Tour
You don't need to just explore Charleston by foot. Catch a carriage tour and sit back and relax whilst you enjoy learning about the history of Charleston. You'll be taken around the city with a guide and told many stories about the South Carolina city. It is certainly a unique experience to try on your holiday.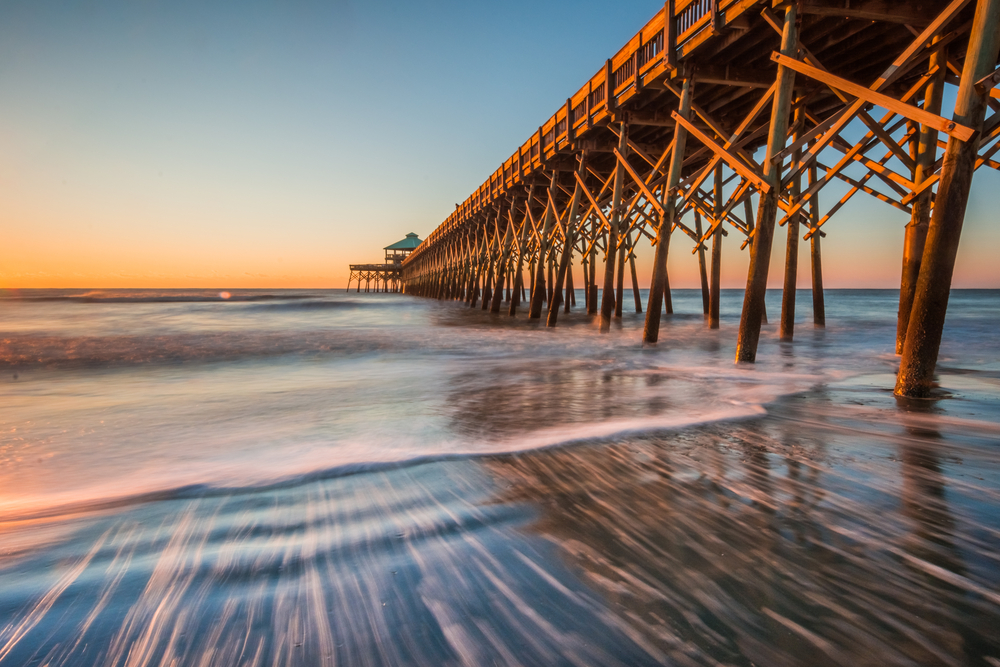 Enjoy a day out at Folly Beach
Discover the real beauty of South Carolina at Charleston's Folly Beach. You'll be able to enjoy picture perfect sunrises and sunsets on your visit here. Not only this but you can dive into history, indulge in good food and relax on golden sands. On some days, you might even catch a glimpse of dolphins in the ocean. When visiting Folly Beach, a walk along Folly Beach Fishing Pier is a must, especially to capture the beautiful sunsets over the Atlantic.
So are you ready to explore Charleston? If you are feeling inspired then call our expert travel team who can plan your perfect holiday to Charleston on 0208 475 7671. Don't forget, from the 4th April 2019, British Airways will be flying direct from London Heathrow twice weekly.